Family-friendly vehicles are a hot commodity on the market these days, and we know it can be hard to settle on the one that's best for you. That's why our new Toyota dealership near Orlando is here to help! Two of the most popular body styles for families are minivans and SUVs, but each has its different perks and they appeal to different types of drivers. Our Toyota dealership near Orlando is here to help you choose between a new Toyota SUV and a new Toyota minivan!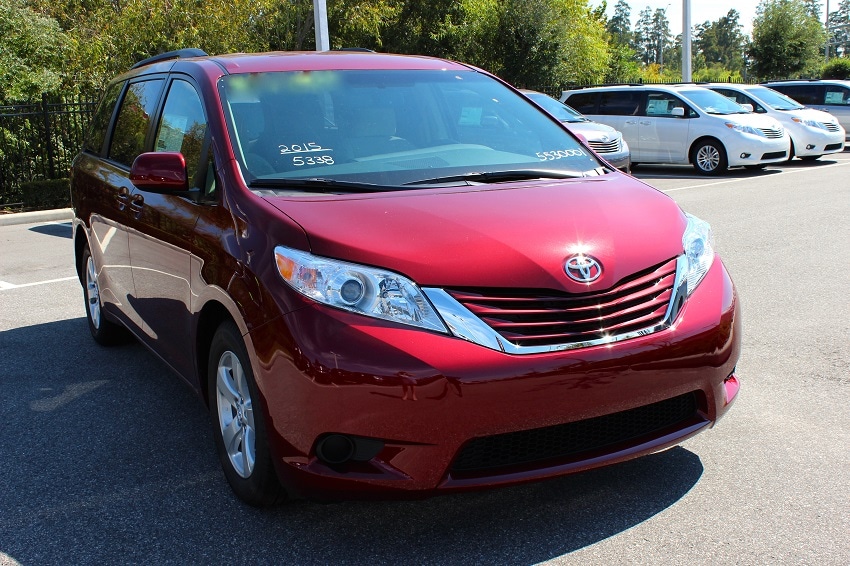 Is style a deciding factor in your new Toyota search?
If you want something edgy and sporty: You probably want to opt for a new Toyota SUV near Orlando. SUVs tend to be a bit sportier in their design (and performance), while minivans sometimes don't fall into that category. However, if design and style are a big factor in your final decision, check out the new Toyota Sienna near Orlando! The SE model of this minivan offers some serious style factors that might meet the bill, depending on what you find good-looking! However, if SUV style is more of what floats your boat, we have plenty of different options ready and waiting for you.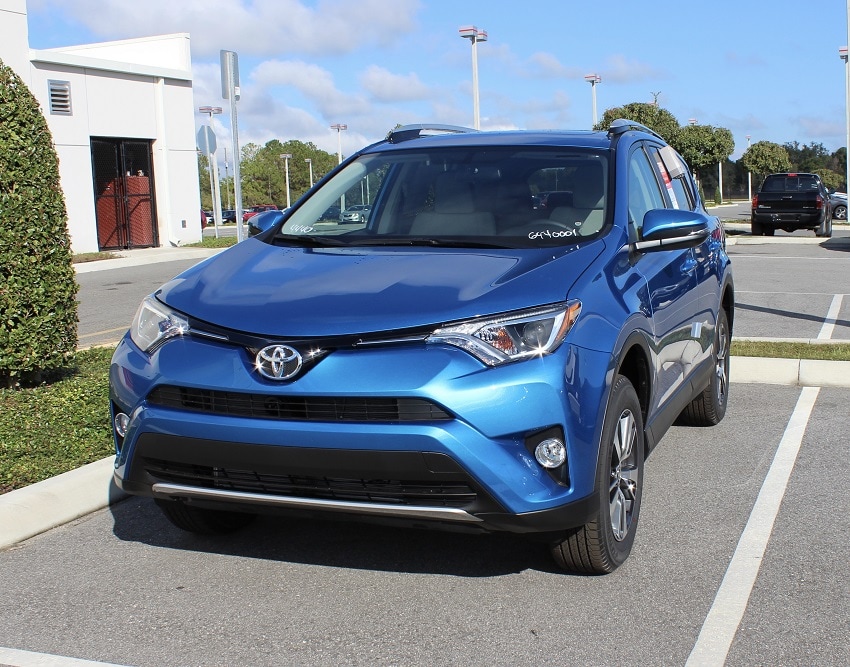 If you want something designed for families: You might want to lean toward a new Toyota minivan near Orlando! Minivans are typically designed with family-friendliness in mind, and they include features like dual sliding doors for easy loading of passengers, versatile interiors that are easily rearranged, and top of the line safety features. The Toyota Sienna near Orlando also offers cool family features like Driver Easy Speak, a dual-view Blu-Ray entertainment center in the back, and easy-clean fabric seats to make dealing with spills a snap!
If you want performance: First, think about what type of performance you want! Are you leaning toward fuel efficiency, or do you want something that can get you off-road on the weekends in addition to the carpool line on the weekdays? If you want fuel efficiency, it's best to opt for a new Toyota minivan near Orlando OR one of our smaller Toyota SUVs (like the efficient Toyota RAV4). However, if you want something that can get off the pavement or tow the boat out to the lake in your off time, then a new Toyota SUV near Orlando is your best bet! SUVs are designed with performance in mind, and we have several options that have powerful engines and great towing capacities. You'll also find off-road features like CRAWL control, four wheel drive, and multi-terrain select, to name a few!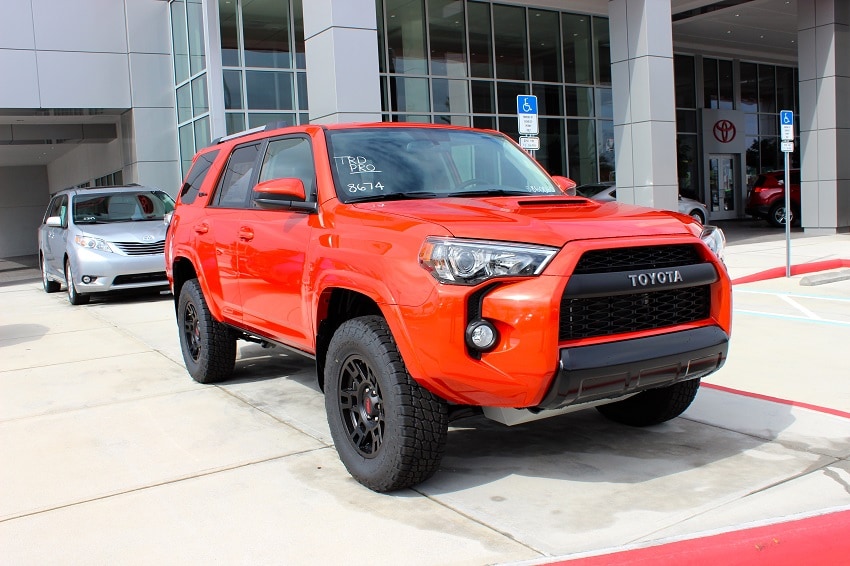 Test drive ALL of our Toyota minivans and Toyota SUVs near Orlando!
The BEST way to tell if you should buy a new Toyota SUV near Orlando over a minivan (or vice versa) is to get behind the wheel! Come on down and take any and all of our vehicles for a spin to see which one suits you, and don't forget to bring the family. We're located at 16851 State Road 50, in between the Florida Turnpike and State Road 50!