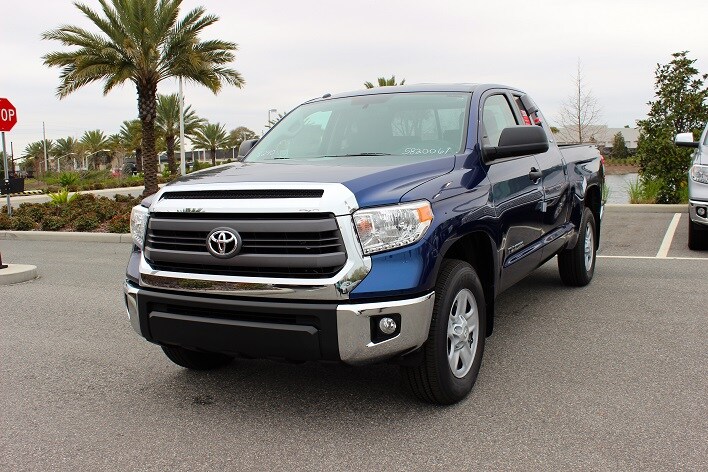 When it comes to finding a new Toyota near Orlando that can off-road, drivers have plenty of options to consider. Some models that are able to take on rough roads and terrain with ease include the: 

   
Toyota Tacoma
   
   
Toyota 4Runner
  

Each of these trucks and SUVS are able to off-road without a problem and come with special features that help make every drive enjoyable and easy. 
If you're looking for a new Toyota near Orlando that can handle not just highway driving but off-road adventures, it's important to make sure you're getting not just the vehicle style you want. You also need access to the features will make each trip successful!


Introduce your new Toyota near Orlando to off-roading 101!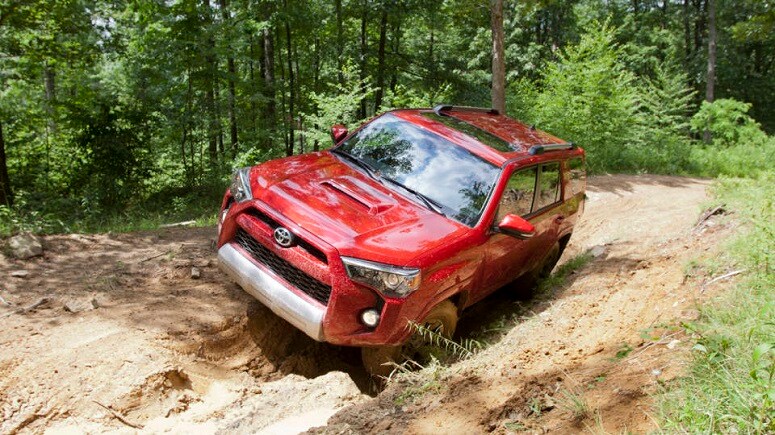 There are a lot of factors drivers need to be aware of, or think about, when it comes to getting a Toyota that can handle rough trips. 
Angles
There are three main types of angles every off-road driver should be familiar with before taking their new Toyota near Orlando out on a trail: approach, departure, and break-over. 
   
Approach angle: From the ground up, this is the greatest angle a road or obstacle can have before the front bumper of your new Toyota near Orlando hits it. 
   
   
Departure angle: The same idea of the approach angle applies to the departure angle. When coming down an incline, this is the how much room your vehicle has before the back bumper hits it (which would keep the wheels from going over it). 
   
   

Break-over angle: Besides the front and back angles, drivers also need to know how much room they have UNDERNEATH their vehicle! The break-over angles are the space between the tires and underneath the middle of the car. If you don't know this information, then you could end up getting your ride stuck on a rock with both sets of wheels off the ground!

Traction

Traction is incredibly important in off-roading, and how good the traction is revolves around the car's tires. 

   
Type/size of tires: Tires that have bigger treads help provide better traction in mud.
   
   
Four wheel drive: Using 4WD helps offer better control AND helps the tires get a better grip on the ground!
   
   

Air pressure: Lowering the air pressure in tires can actually help improve traction because it helps the tire's surface actually grip and grab onto the terrain. 

If you're not sure what kind of car tires are best for your Toyota, you can always speak with one of our Toyota techs to find out!
Momentum
This is basically how your new Toyota near Orlando gets to the top of the hill it's climbing, and involves both how much your car weighs AND how fast it's moving. You can't do too much about changing the weight of your vehicle, but you can adjust how fast it's travelling! 

At the end of the day, too much friction can kill your momentum, which can make going uphill take even longer. That's why it's best to take your time and go slow (or crawl) to help minimize friction, which in the long run will help your new Toyota near Orlando tackle the off-road trail faster.


Which type of off-road adventure is your new Toyota near Orlando going on?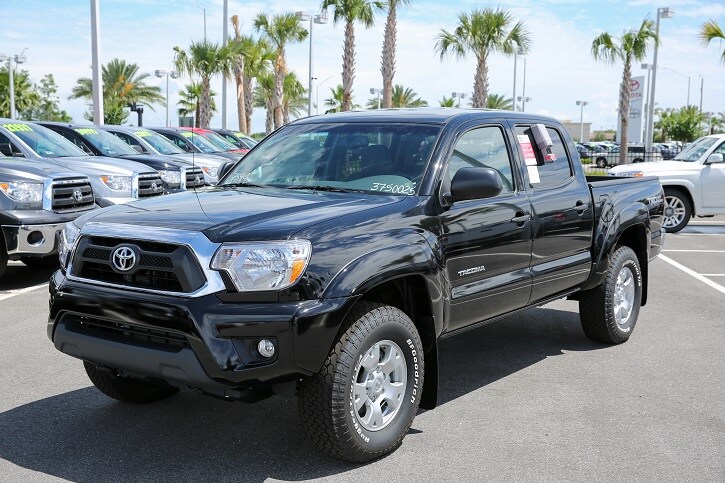 Did you know that there's more than one type of off-road adventure you can take your new Toyota near Orlando on? Drivers have the choice of: 
   
Mudding: Getting dirty and driving through mud. It's tricky because rocks, tree trunks, and more can be hidden.
   
   
Dune Bashing: Taking your new Toyota near Orlando through sand dunes. The approach and break-over angles are important here to help avoid getting stuck on a dune.
   
   
Green Laning: Taking your vehicle over any unpaved road, like on forest trails or torn-up back roads.
   
   

Rock Crawling: Driving over rocks, but very slowly (known as crawling). 

These are just a few of the adventures you can take a new Toyota near Orlando on if you want to off-road. Knowing what your vehicle is capable of is important, though, so it doesn't receive any unnecessary damage!

Ready to pick out a tough Toyota near Orlando that's able to handle off-roading tasks with ease? We have plenty of options for you to check out! With different styles, interior features, new Toyota trim-levels to choose from and more, you can find what you need in no time at all! Don't forget that you also have the option of customizing the trucks we offer even further with our new Toyota truck packages. 

Give us a call at (888) 590-6090 to find out more and to speak with one of our team members today, or stop by and check out these tough Toyota near Orlando in person! We're located west of the Florida Turnpike at 16851 State Road 50!