During football season, tailgating is one of the most popular activities on the weekends. Sometimes people look forward to tailgating more than the actual game! As much fun as hanging out and cooking out with fellow fans is, it's important that you keep safety on your mind when tailgating. To help keep you, your family, friends, and other fans safe this season, Toyota of Clermont has tailgating safety tips!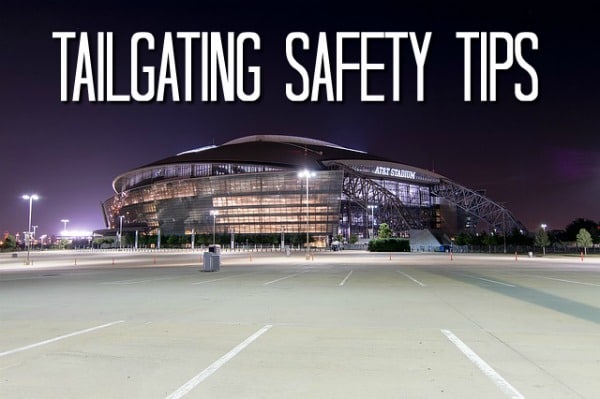 Tailgate safely with tips from Toyota of Clermont
The goal of tailgating is to celebrate your favorite team with friends and other fans before the game! During a tailgate, football fanatics enjoy grilling, playing games, and getting pumped up for kickoff. However, there can be a lot of risks involved in tailgating if not done safely. If you're getting ready to grill and chill before the game, keep Toyota of Clermont's tailgating safety tips in mind!
Getting to the tailgate
Before the celebrating even begins, you want to ensure that you get there safely. When getting ready for and driving to the football tailgate, remember to:
Pack smart. Do not block your line of sight out the rear of your Clermont Toyota or exceed the manufacturer's payload capacity.
Look out for pedestrians. Drive slowly and pay attention to those walking around the tailgate.
Leave space. Find a spot to park your Clermont Toyota that will not be too close to other vehicles or other tailgaters' setups. Keep in mind the space you need to open doors, rear liftgates, and tailgates!
Grilling precautions
No tailgate is complete without grilled hamburgers and hotdogs! When using a charcoal or gas grill at a tailgate party, use safety precautions like:
Keep all grills at least 6 feet away from any cars or combustible objects.
Have a fire extinguisher and first aid kit packed in your Clermont Toyota in case of emergencies.
Going to the game
Before kickoff, get your Clermont Toyota ready to be left alone. In preparation for going to the game, remember to:
Protect your car from the sun. Prop up a sunshade to protect the interior and keep the temperature inside down.
Keep valuables out of sight. Secure your car and remove any valuables. If you're unable to take items into the stadium or arena, hide valuables out of sight or lock them up in the glove box.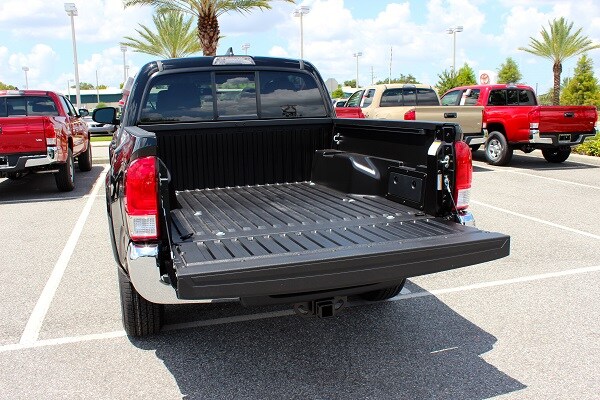 Toyota of Clermont reminds you to NEVER drink and drive
Getting ready to leave
Victory! Your team won and now it's time to go home and revel in the glory. However, before you get behind the wheel, make sure you're going to get home safely. Tailgating safety tips for after the game include:
Remove trash from around the car. Check the surrounding area of your Clermont Toyota to ensure that no bottles, cans, or other debris can puncture your tires or damage your vehicle.
Have a designated driver. It's extremely important that no one who has been drinking should get behind the wheel. Instead, choose a designated driver to get everyone home safely. If no one is fit to drive, call a friend or cab and arrange a pick-up.
When you're putting on your jersey and packing your portable grill, keep tailgating safety in mind! For more safe driving tips or information on Toyota cars for tailgating, stop by Toyota of Clermont! We're located at 16851 State Road 50!