Central Florida tends to get a lot of rain. Taking on the streets safely in the rain is something that we all should master and strive for! Wet roads can pose a huge danger to drivers, as you can you can lose control of your vehicle. 

Here at our Toyota dealership near Orlando, we always want you to be safe when you're driving in the rain. Heavy rainfall happens quite often here, so why not take the opportunity to learn how to safely drive during this type of weather? Let us help you retain your safety when you drive your new Toyota near Orlando - check out our safe driving tips!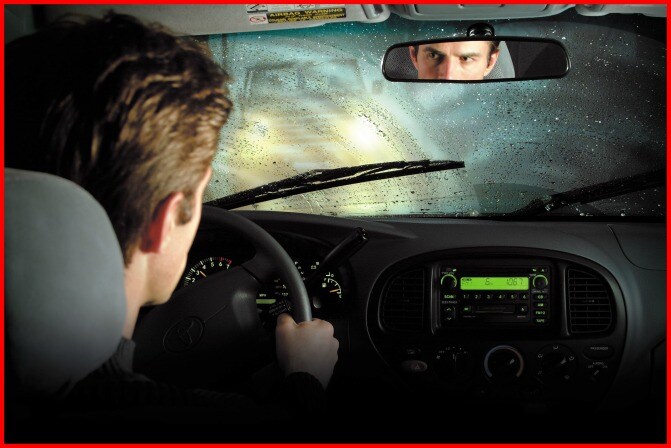 Toyota of Clermont shares tips on how to make driving in the rain safe
Driving in the rain can be a daunting task, especially if you don't know how to take on the road when it's wet. While our new Toyota near Orlando may have optimal safety features, like the Toyota Star Safety System, it's your responsibility to learn how to take on driving in the rain. Check out our tips:

Slow and steady wins the race

If you're a speed demon when you drive your new Toyota near Orlando, you may want to leave that mentality home when you're driving in the rain! You should always drive the speed limit (and sometimes even slower) when the roads are wet. The reason why you have to exercise caution is because it takes longer for you to brake when it's raining out. Using caution can save you and your passengers!

Stick to middle lanes

If you've lived in our neck of the woods for a while, you probably know that the middle lane is the safest lane to travel in when driving in the rain. Why's that? Water tends to pool in the outer lanes, which can lead you to hydroplaning. Hydroplaning is dangerous, as it can lead you to lose control of your Toyota near Orlando. Use caution when driving in the rain, as your safe ty and well-being depends on it!

Don't use cruise control

Another thing that you should avoid while driving in the rain is cruise control. You might think that it would be safe to use something that helps you keep a constant speed. This may be true when conditions are dry, but cruise control makes this iffy when it's raining. If you use it, you have a larger chance of hydroplaning! Be smart and don't use cruise control when driving your Toyota near Orlando and you should be good to go!

Don't drive over puddles

Do you remember jumping in puddles when you were little? If you did, you might've had fun doing so?but don't do it with your Toyota near Orlando when you're driving in the rain! You don't know how deep puddles can be and if one is deep enough, it can ruin the electrical system in the undercarriage of your new Toyota near Orlando (which can lead to expensive auto repairs). 

Use headlights and wipers

If you're driving in the rain and you're using your windshield wipers, you HAVE to turn on your headlights. If you don't, you could be given a ticket. Using the headlights in your Toyota near Orlando is a smart idea, because it lets you clearly see what's ahead of you and others can also see YOU. Don't forget to use them!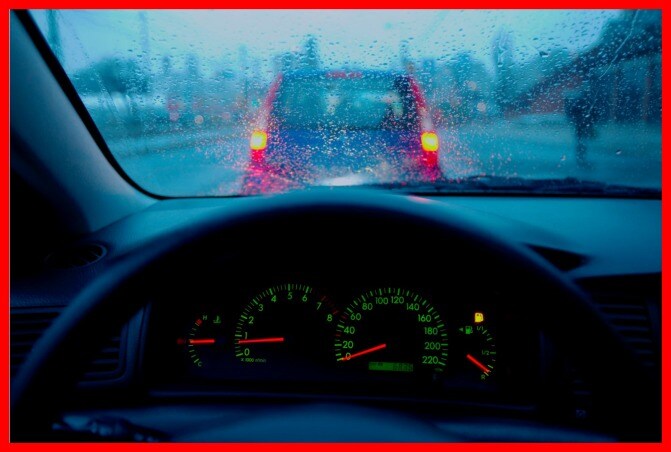 Car maintenance near Orlando preps your vehicle for rainy days

In addition to using caution when driving in the rain, your new Toyota near Orlando needs to be in tip-top shape so you can ensure your safety! What should you keep in mind before you start driving in the rain?
Make sure your car tires are properly inflated and they have plenty of tread left. If the tires are going bald, your car can lose traction when driving in the rain!

Not sure if your brakes aren't doing well? Bring it by to our Toyota Service Center so our professionals can see if you're in need of brake service.

Since you'll use your headlights, make sure they're in working order! You don't want to be caught in a downpour with faulty headlights. Make sure your wipers are working, too!
Want to get into a safe new Toyota near Orlando today? Visit us at 16851 State Road 50, between the Florida Turnpike and Highway 27!