If you need a vehicle that can tow heavy items then you might be tempted to think that a new Toyota truck near Orlando might be the only option worth considering. However, that's definitely not the case! While new Toyota trucks are options that should definitely be considered, drivers can find other options at our Toyota dealership near Orlando that are able to transport heavy cargo.
 
New Toyota near Orlando that tow come in different styles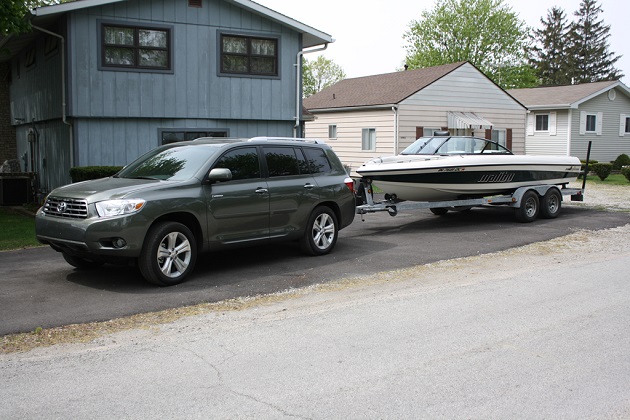 Vehicles like the Toyota Tundra and Toyota Tacoma are probably the most well-known and famous options for towing, but they aren't the only ones worth considering. Clearly not all cars or trucks are made the same. It's important to know about the different features and capabilities each has to offer so that you're able to find one that has everything you're looking for. 
If you definitely need a new Toyota that can tow, then ask yourself these three questions: 
   
What kind of style do you want: sedan, hatchback, crossover, minivan, SUV, or pickup?

   
What kind of driving capability do you want; front-, rear-, all-, or four-wheel drive?
   

How important are torque and horsepower to you? 

It's no secret that new Toyota near Orlando come in many different styles. How much you want to tow can help direct you to which style and look is best-suited to your needs. 

   
If you only need to tow light-weight items occasionally - such as a small boat, a pop-up camping trailer, or other items that weight less than 1,000 pounds - then getting a crossover or four-door sedan like the 2015 Toyota Venza will probably be able to get the job done.

   
If you love the look of an SUV, then you'll easily be able to tow a light trailer and occasionally heavier cargo without a problem. If you do ever need to transport heavy items, be sure that the tow hitch being used is attached directly to the frame of the new Toyota near Orlando instead of the body or bumper. If it's not properly attached then the frame of the car can undergo damage while towing. 
   
However, if the plan is to tow very heavy items on a consistent basis then a truck is definitely the best choice. The 2016 Toyota Tundra can haul up to 10,500 pounds, while the Toyota Tacoma near Orlando has a towing capacity of 6,800 pounds!
New Toyota near Orlando can handle heavy cargo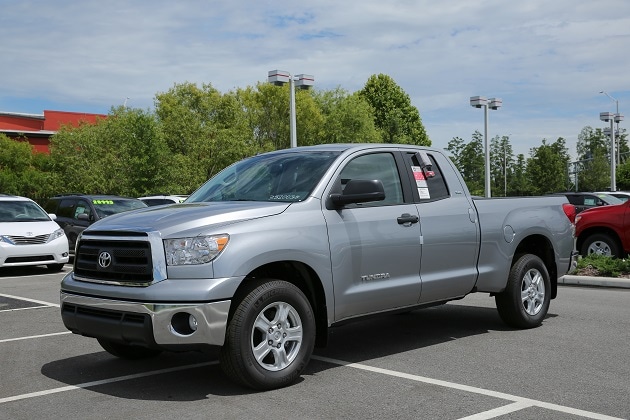 Choosing the right vehicle style is only the beginning of different factors that must considered when getting a new Toyota near Orlando that can tow. When it comes to towing heavy items, torque should be more important than horsepower. This is because while horsepower can help vehicles accelerate faster, it's torque that delivers the power that's needed to tow heavy items. Generally speaking, a low-rpm torque ratio will help your new Toyota near Orlando achieve more power. This is crucial if you intend to tow heavy cargo pretty regularly.  
Whether or not a new Toyota near Orlando has front-wheel, rear-wheel, or all-wheel drive is also an important factor that shouldn't be ignored. All of these different drivetrains have benefits, but when it comes to towing rear-wheel drive is the best option. All-wheel drive and front-wheel drive can get the tow job done, but they'll use more gas because of the extra weight. 
There are plenty of different options to pick and choose from when it comes to finding a new vehicle to take home that can handle heavy tow loads. Give us a call at (888) 590-6090, or stop by and see us at 16851 State Road 50 to check out the many different options we have for you to test-drive today!