Many new Toyota near Orlando are equipped with special technologies that help make every drive more enjoyable. A lot of new Toyota near Orlando are equipped with options for the driver to enjoy while they're on the road, and the Toyota Entune System is one feature that's especially noteworthy!
This technology is one of the latest innovations that new Toyota near Orlando are able to offer. It comes with many different features that are incredibly beneficial, and it works to make your driving experience less stressful! Not entirely sure what comes with this system that makes it such a great feature? Our Toyota dealership near Orlando has the answers right here!

Stay in-touch while on the road in your new Toyota near Orlando!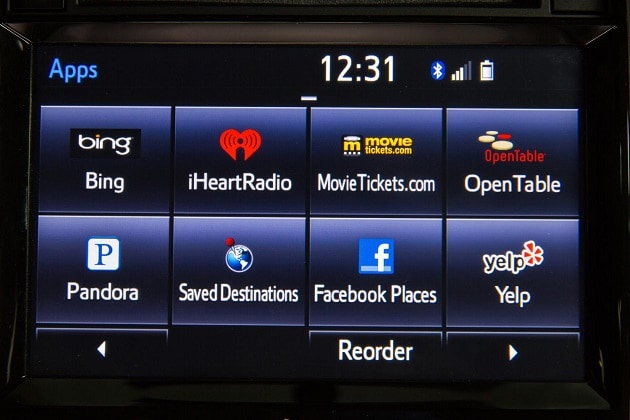 Staying connected while you're travelling can sometimes pose a little bit of a difficulty. Whether you want to know how your favorite sports team is doing or want to stay in touch with friends and family, keeping track of all this can be hard to do while you're behind the wheel. That's where the Toyota Entune System comes into play! This specialized system comes with services that can be tailored to meet your specific needs, no matter how long you might be on the road. 
Through the USB port in your new Toyota near Orlando or its Bluetooth wireless technology, you can connect your smartphone to the Toyota Entune System so that they're synced. This means that mean many of the features you enjoy on your smartphone are now available right at your fingertips through the audio system! What exactly does the Entune System provide? 
   
Mobile apps are extremely popular for smartphone users because it helps them access the features they want, whenever they want! This same capability is available through the Toyota Entune System. You can easily get apps that can conduct web searches, like Bing, so that you can get information right away!
   
Through the Toyota Entune System, you should never find yourself on the road without your favorite music to listen to ever again. With features such as Pandora and iHeartRadio to access and enjoy, it's easy to create a library of your favorite tunes that you can turn on and enjoy on a moment's notice!

   
This unique system also makes creating spontaneous plans incredibly easy! Apps such as OpenTable for restaurant reservations and MovieTickets.com for getting seats at the movie you want to see are just a couple options available.
   
Don't stress about missing out on important updates, too. Whether you need to hear the latest news when it comes to the stock market, weather, traffic reports, sports, or more, all this is readily available through the Entune System in your new Toyota near Orlando!
Take home a new Toyota near Orlando with this feature today!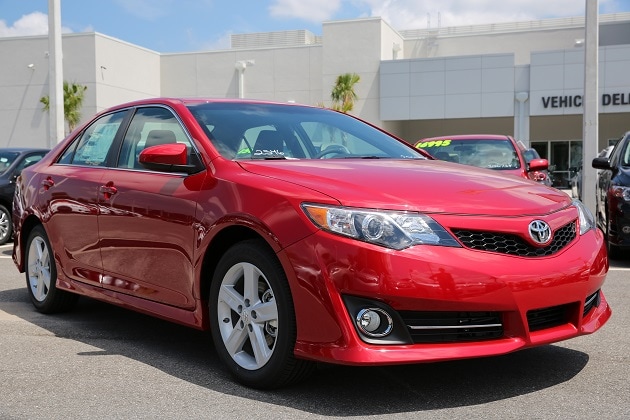 If you're ready to enjoy all the benefits that the Toyota Entune System has to provide, then there's no reason that can't happen today. Many new Toyota near Orlando come with this features already installed, and it's also available to upgrade to in more advanced trim-levels! 
Stop by and see us at 16851 State Road 50 to get behind the wheel of a new Toyota near Orlando that has this system already installed to experience it for yourself. You can also feel free to contact our Internet Sales Team at (888) 590-6090 with any questions you may have!