The 2014 Toyota Camry near Orlando has arrived at our dealership, and it's made quite the positive impression on drivers. With its updated interior that offers even more legroom for passengers and all-new chrome accents on the LE and XLE trim-levels, the new Toyota Camry near Orlando delivers comfort and curb-appeal!
How can you tell if this new Toyota near Orlando is right for you, though, especially with other popular options like the Hyundai Sonata available? It's no secret that many different makes, models, and trim-levels are available for drivers to test-drive and choose from. Regardless of which car you choose, it's important to drive home in one that best meets your automotive needs!
 
Is the new Toyota Camry near Orlando right for you?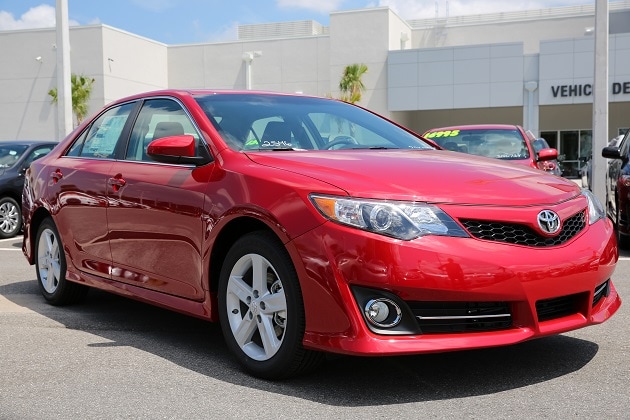 To help drivers decide between the 2014 Toyota Camry near Orlando and the Hyundai Sonata, we did some digging and in-depth research to find out which of these vehicles can potentially be the better match for your preferences. 
When it comes to price, we know that drivers are always concerned about getting the best deal possible. That's why we deliver more than one way for you to drive home in the 2014 Toyota Camry near Orlando. At our dealership, you have the option to buy or lease a new Toyota! This means that you can easily drive home in the car that's caught your eye without having to compromise your budget.

How does the Toyota Camry near Orlando compare with the Hyundai Sonata?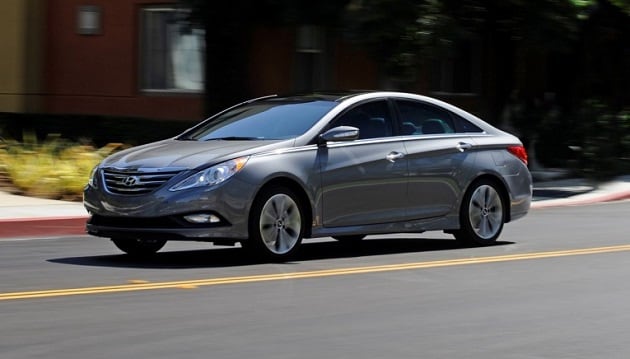 Since you can buy or lease the new Toyota Camry near Orlando, you don't have to stress about finding a way to make this popular and luxurious vehicle work for your budget. However, saving money also isn't a point of concern after you drive this car home. 

   
For starters, the Toyota Camry near Orlando offers better gas mileage than the Hyundai Sonata! This luxurious Toyota delivers around 25 mpg in the city and gets up to 35 mpg when on the highway, while the Hyundai struggles to keep up with a fuel economy of 22/35 mpg. This means that you don't have to stress about how many miles you're travelling; you're sure to get farther without having to pull over for gas in this Toyota.

   
While saving money is a priority for many, it's also incredibly important for drivers and passengers to stay safe and secure while travelling. The 2014 Toyota Camry near Orlando easily puts everyone at rest. The award-winning Toyota Star Safety System comes as a standard feature, and the Advanced Airbag System comes with some additional components not found in the Hyundai Sonata. With rear outboard seat-mounted side airbags, front knee airbags and more, extra safety and security is easily achieved in this new Toyota!

   

The new design of the 2014 Toyota Camry near Orlando comes with extra legroom, and this is another perk that the Hyundai Sonata can't match. With 39 inches of legroom in the backseat - compared to the mere 35 inches found in the Hyundai - passengers won't have a problem stretching their legs for those longer rides. No one should be bumping their heads on the celling, either. After all, the Toyota Camry boasts an additional 39 inches of headroom compared with the Hyundai Sonata's 35 inches!

After all is said and done, this new Toyota near Orlando has a history of providing drivers with the kind of travelling experience they want. Not every vehicle can boast to being one of the best-selling cars in America like this one can (for fifteen out of the past sixteen years, too!). Just look at the variety of awards and positive accolades it's received over the years: 

   
90% of models sold in the past ten years are still on the road
   
KBB.com consumers rated it 8.9 out of 10 stars
   

2013 IIHS Top Safety Pick Award

Not to mention IntelliChoice has given it awards for the following categories in the past: 

   
Fuel Costs
   
Operating Costs
   
Ownership Costs
   
Retained Valued 
   

Maintenance Costs

Generally speaking, you can't go wrong with the 2014 Toyota Camry near Orlando. Stop by and visit us at 16851 State Road 50 to explore this stellar car for yourself, or give us a call at (888) 590-6090 to set up an appointment!