Trying to find a used car in Orlando? Make sure you have all the information you need right from the beginning so that you can be sure to get the used Toyota or pre-owned vehicle that will work best for you!
 
Used Car History Reports shouldn't be ignored!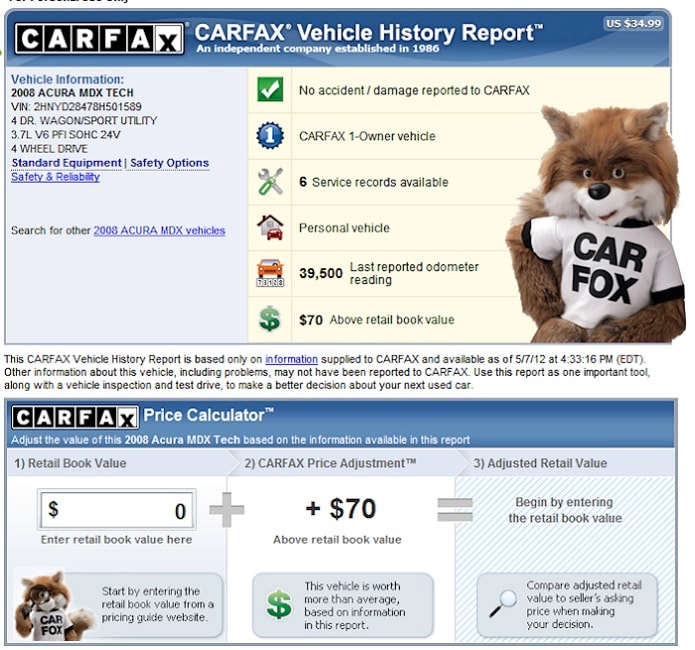 If you have your heart set on taking home a particular used car in Orlando, then it's very important to make sure you do some legwork beforehand so that there aren't any surprises once you take the used vehicle home! 
This is why getting and reading a used vehicle history report is so important. It has details about not just how many previous owners the vehicle has had, but also any accidents the used car in Orlando has been in, what kind of auto service and repair records it's received, any kind of damage that might have been caused from floods or fires, how much mileage the used car has, and any extensive repairs it's undergone - like parts that have been completely rebuilt! 
Having all this information about the pre-owned car or used Toyota in Orlando you're considering is important because it gives you a chance to examine many different parts of the vehicle besides what you can easily see when you look at it in person or test-drive it.
 
What should you look for in an Orlando used car history report?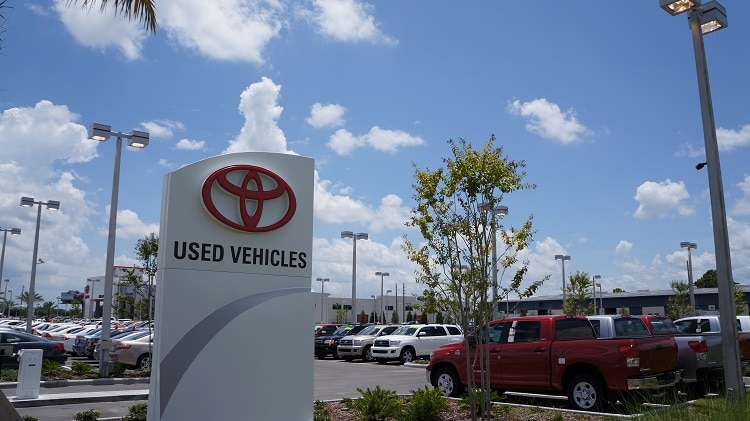 There's some key information that potential car owners should look for if they're thinking of taking home a used car in Orlando; a history report can help them get that information quickly! 
Different owners
It's pretty common for used cars in Orlando to have more than one owner, and having multiple owners isn't a bad thing! The history report will tell you exactly how many previous owners the Orlando used car you're looking at has had. However, the more owners a used vehicle has, the higher the chances are of it not receiving the regular car maintenance that it needed. If possible, check the service records so you can see for yourself how well maintained the car was or wasn't. 
Auto repairs
Whenever a vehicle is driven on a regular basis and treated as the main way to get around town, there's bound to be some wear and tear. There is a difference, though, between normal wear and extensive repairs being needed! The history report on the used car in Orlando should have information about any and all repairs it received, but if something doesn't seem right it's better to do a little bit more digging and have a mechanic you trust check out the vehicle. 
Mileage 
When you get inside the used car in Orlando that you want to test-drive, it's a good idea to make a mental note of what the odometer says. Later, when you're looking at the history report, compare the number the odometer says with the mileage recorded on the report. Make sure that these numbers match, and also look to see how many are from city-driving and how many are from highway-driving. If the majority of the miles are from being on the highway, then this could be a sign that the car received some extra wear and tear! 
Car Maintenance
Finally, look to see what kind of routine car maintenance in Orlando the pre-owned car had. Ideally, you want these records to be as consistent as possible. This indicates that the car owner took care of the vehicle on a regular basis, and that in the past this pre-owned vehicle has been dependable and reliable! 
At Toyota of Clermont, we provide a free used vehicle history report with every pre-owned vehicle. This way you can enjoy peace of mind about the used vehicle you're taking home -regardless off it's a Toyota Certified Used Car or not!
Want to check out all the affordable and dependable used vehicles we have on our lot? Then come by and see us or give us a call! Our Internet Sales Team can be reached at (888) 590-6090, and we're located at 16851 State Road 50 - just west of the Florida Turnpike!