Did you know that the Toyota Tacoma near Orlando is the best-selling compact truck in the country? It's obvious as to why - not only is it exceptionally affordable and dependable, it's also got all the versatility you need to get the job done, whether it's work or play. This new Toyota truck has been around for quite some time, too, and we thought it only right to give it its dues in terms of its history. Let's go back in time with the 2015 Toyota Tacoma near Orlando!



Take a trip back in time with the new Toyota Tacoma! 

Toyota trucks have been on the market since 1935, when the GI became available in Japan. However, the official Toyota Tacoma truck first debuted to much fanfare in 1995 - it was a replacement for the Toyota Hilux, which is still extremely popular in other countries across the world.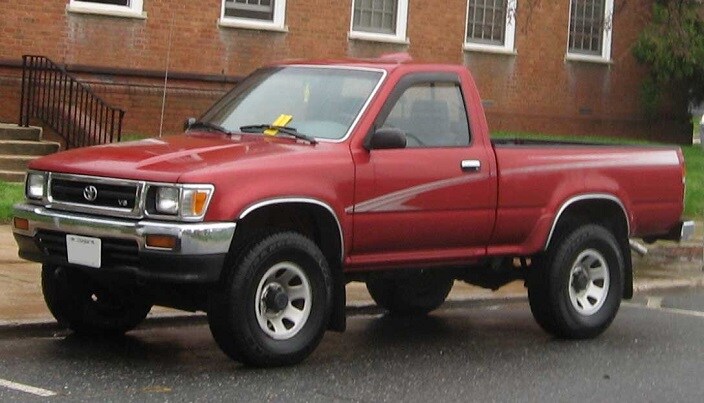 The first model of this new Toyota truck near Orlando boasted better performance, payload and towing capacities, comfort, and safety - it was developed because Toyota realized that a lot of US and Canadian drivers used their truck for both work and personal  reasons, so they needed a vehicle with a lot of versatility.

The Toyota Tacoma offered three engines at its inception: a 2.4L 4-cylinder, 2.7L 4-cylinder, and a 3.4L V6. You could also take advantage of features like two- and four-wheel drive, as well as choose between a manual and automatic transmission!

1998 was a big year for this new Toyota truck - it was the year that the exceptionally popular Clermont Toyota Tacoma PreRunner made its way into the market, offering drivers a better solution for off-roading with the same comfort and drive quality as regular models. This was also the year the truck got a small facelift to enhance its sporty appearance even further - a new grille and new badges and emblems were thrown into the mix.

2001 brought yet another facelift to this new Toyota truck near Orlando. It featured a redesigned grille, as well as a new four-door Crew Cab design that added to passenger comfort and versatility! This was also the year that the 3.4L V6 S-Runner was introduced to the lineup, offering 16" alloy wheels and a five-speed manual transmission! 
Toyota of Clermont has the scoop on this best-selling Toyota near Orlando! 
In 2004, Toyota revealed the second generation of the new Toyota Tacoma near Orlando. It was bigger, more muscular, and more powerful. It also featured some major changes and upgrades - you'd now find elements like three different cabs, manual and automatic transmissions of various speeds, and a new 4.0L V6 engine. You could actually configure the truck 18 different ways for a ton of customization!

The X-Runner was also introduced around this time, which gave drivers a super sporty off-road option.  You'd find 18" alloy wheels, an X-Brace suspension package for ultimate handling abilities, Downhill Assist Control (DAC) and Hill Assist Control (HAC), and limited-slip differential!

In 2009, a minor facelift added both new safety features (like automatic limited slip differential and a backup camera) as well as a standard auxiliary input, new grille and LED headlights, and four new paint colors. This was also the big year for production - the Toyota Tacoma was now officially being produced in Fremont, TX, USA!

2012 brought another round of modifications to this new Toyota truck near Orlando, including a restyled front bumper, grille, hood, and a redesigned and more ergonomic interior. A new shark-fin antenna was also added with the introduction of Sirius XM Satellite radio!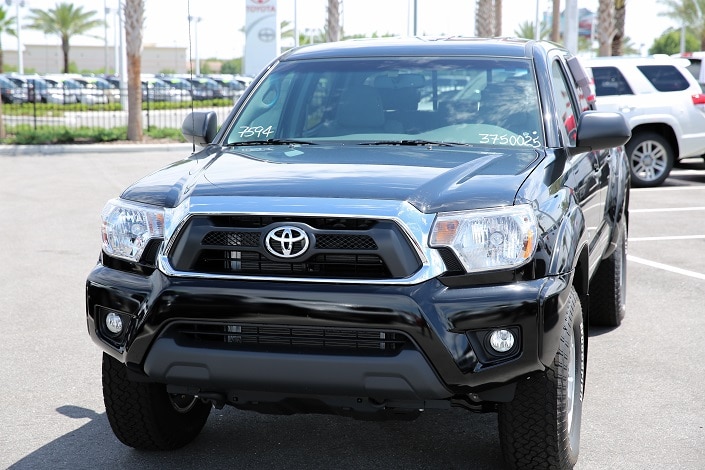 We can't wait to see what this new Toyota truck near Orlando has to offer us in the future - a redesign should be headed our way in the next few years, so we'll keep you posted! Come take this incredible truck for a spin, and check out our 2014 Toyota Tacoma specials - we're just west of the Florida Turnpike at 16851 State Road 50!