Compact SUVs are becoming increasingly popular! No matter how many vehicles continue to join this segment, however, the Toyota RAV4 near Orlando will always be the one that started it all! That's right - this new Toyota was the first compact SUV to hit the market and it set the standards high! With more than 20 years behind it, though, this new Toyota SUV near Orlando has come a long way! 
Get to know the roots of this Toyota SUV near Orlando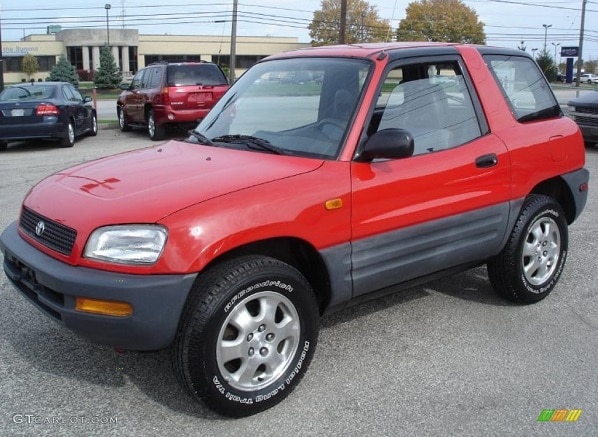 When it comes to compact SUVs, the Toyota RAV4 near Orlando is one of the best-selling options on the market! From the moment it hit the market in 1994, it was an instant hit! How has this new Toyota SUV been able to keep driver's interest all this time? We're exploring the history of the popular Toyota RAV4.
Like we said, the Toyota RAV4 was first introduced to just Japan and the UK. With the release of this new Toyota, the compact SUV segment was created. It had instant success, as it gave drivers an option that was somewhere in-between an off-roading vehicle and a passenger car. In fact, it sold double the projected sales in the first year!

Just two years later in 1996, the Toyota RAV4 was released in North America. What was this new Toyota near Orlando like when it first hit our shores? It was a smaller SUV with two doors and a 2.0L four-cylinder engine. 

In 1998, this Toyota SUV was redesigned to offer a fresher face, more safety technology, and a little more power. The Cabrio model was also introduced this year, which featured a rear convertible roof!

By the time the Toyota RAV4 near Orlando reached its second generation, it was bigger than ever before. It grew to offer four doors and a side-opening tailgate. This Toyota SUV was known for its efficient and versatile interior and its great performance! It offered a 2.4-liter four-cylinder engine and the option of manual or automatic transmission.


The Toyota RAV4 entered its third generation in 2005. This model gained even more space overall with additional 130mm to its length! However, the most noticeable improvements were in its performance. This tough Toyota near Orlando had a harder shell for more safety and durability. Plus, it had enhanced suspension, higher ground clearance, and electrical steering!
What's the 2015 Toyota RAV4 like now?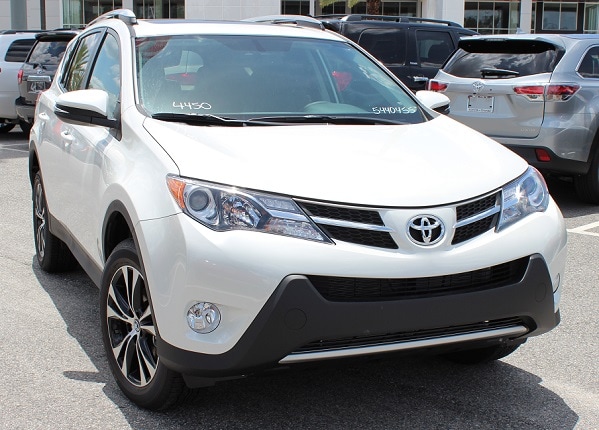 The Toyota RAV4 near Orlando continued to improve with subtle revisions throughout the third generation. However, it was taken to a whole new level when it entered its fourth generation in 2012, when it was completely redesigned! Now, this Toyota SUV has a sleek and sporty image, a refined interior, and all of the latest high-tech features! It also offers great utility with its spacious interior, available power liftgate, and fold-flat rear seats!

Want to know more about this 2015 Toyota near Orlando? Give us a call at (888) 590-6090 to speak to our Internet Sales Team! You can also stop by 16851 State Road 50. We're located between the Florida Turnpike and Highway 27.