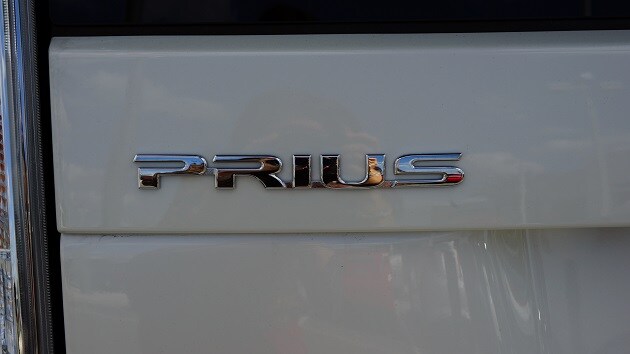 The new Toyota Prius near Orlando is a pretty popular vehicle. When it comes to finding a car that's eco-friendly, a lot of drivers choose to climb behind the wheel of this new Toyota hybrid! Have you ever wondered how it came to be a top-choice for drivers around the word?  

In recent years, this eco-friendly new Toyota near Orlando has received many awards and positive recognition. Some of its most recent achievements include: 

   
2013 IIHS Top Safety Pick
   
Best-Selling Hybrid in America

   
Best-Selling Hybrid in the World

   
2013 Lowest Fuel Costs Award

   
Best Overall Value 11 Years in  Row

   
Best Hatchback for Families

   

2013 IntelliChoice Retained Value Award

This is only a sample of the different awards and milestones the Toyota Prius near Orlando has received and accomplished. Another notable achievement worth mentioning about this hybrid is that 95 percent of its models that have been sold since 2002 are STILL on the road today! Since this vehicle was first introduced to the USA around 2000, that's quite the accomplishment!


New Toyota Prius near Orlando has an amazing history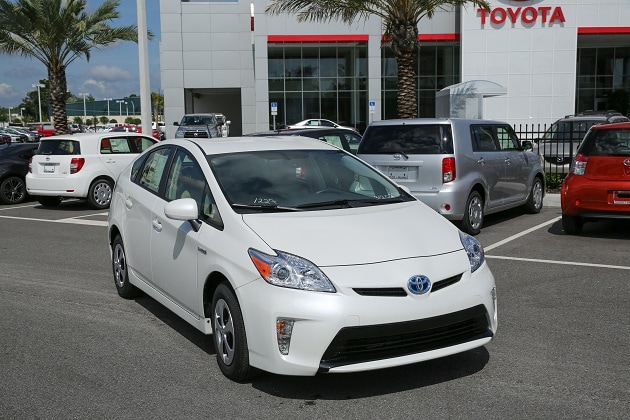 The success of this hybrid didn't happen overnight.  A lot of innovation, forethought, and design went into this eco-friendly car to make sure that it would care for the environment and owners' driving needs at the same time. 

First Generation

   
In 1997, the Toyota Prius was first introduced in Japan. Just a few years later, it was brought overseas to American drivers. However, production of this new Toyota near Orlando actually began much earlier - around 1992.

   
Toyota took almost five years to develop and fine-tune the Toyota Hybrid Synergy Drive System to make sure that this new Toyota hybrid would be fuel-efficient and eco-friendly.

   
The fuel economy of this hybrid was appreciated almost immediately. After all, it got around 52/45 mpg!

   

On the other hand, as much as drivers appreciated saving money at the gas station, they still wanted more power. Initially the Toyota Prius took about 13 seconds to go from 0 to 60 mph. Also, the transition from the electric motor to the gas-powered engine was not very smooth. 

Despite these initial concerns, the first-generation Toyota Prius quickly became a popular option! 
Second Generation
   
In 2004 this eco-friendly new Toyota near Orlando received not just an updated look - some modifications were made under the hood, too! The Toyota Hybrid Synergy System was still present, but was more powerful, expelled fewer toxic emissions, and offered even BETTER fuel economy (getting up to 60/51 mpg!). 

   
The performance was adjusted so that drivers could go from 0-60 mph in ten seconds!

   

Not only did the Toyota Prius near Orlando become more powerful, but it also became more aerodynamic, which assisted in improving its fuel economy and also created more room for passengers and cargo. 

Third-Generation
   
By the time the third-generation Toyota Prius near Orlando made an appearance in 2009, drivers everywhere were falling in love with this vehicle's unique curb-appeal and fantastic fuel-efficiency.

   
However, the third-generation had even more to offer. The Hybrid Synergy Drive System went through some changes that made the overall system lighter! 

   
The engine size also grew which helped drivers have access to more power than ever before.

   

Additionally, new green and high-tech features were introduced such as a Solar Roof and the ability to choose different driving modes (EV, ECO, and POWER).

As of now, Toyota is currently working on developing the fourth-generation of the Toyota Prius near Orlando. Drivers can hopefully expect to see this newest model by 2015!


Take home the stylish and efficient Toyota Prius near Orlando 

The 2015 Toyota Prius near Orlando is available for drivers to take home and enjoy today! With the starting MSRP of $24,200 and ability to choose from four different trim-levels, drivers should have no problem finding an option that meets all of their preferences. 
If you want an eco-friendly car that's proven to care for the environment and passengers at the same time, then the Toyota Prius near Orlando won't disappoint. Come visit us at 16851 State Road 50 to explore its incredible features, or give us a call at (888) 590-6090!