Have you seen the new Toyota Camry near Orlando lately? This popular new Toyota has received a few design changes over time, and now it seems to be more stylish and popular than ever before! 

Some of the awards and positive reviews it's racked up over the years include: 

   
5-star Safety Rating from the NHTSA
   
Top Consumer Ratings from KBB.com and Edmunds.com
   
Best-Selling Car
   

90% models sold in the past ten years are still on the road

With a reputation like this to enjoy, it's hard to beat what the new Toyota Camry near Orlando has to offer. It's been delivering top-quality features for a while now, too. Ever since it was introduced in the 1980s, it's been a top pick!
 
The Toyota Camry near Orlando is a favorite driving choice! 

Introduced in the early 1980s, the Toyota Camry near Orlando has been available for drivers to enjoy for over twenty years! Ever since it was first produced, competitors have tried to rival what this Toyota has to offer.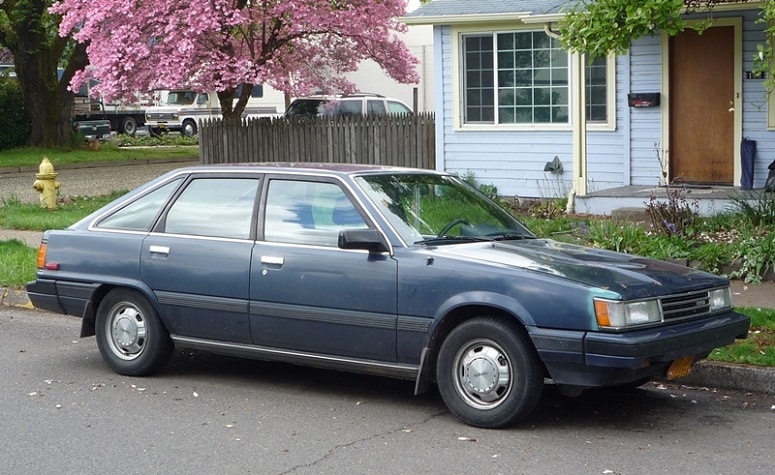 First Generation
   
Originally called the Toyota Corona, the Toyota Camry became available on the market around the same the time Honda Accord was introduced. 
   
The first generation of the Toyota Camry near Orlando offered more interior space than other four-door sedans on the market (a trait that it still offers to this day). 
   

By 1986, it was called a "Best Buy" by Consumer Digest!
Second Generation
   
Made available in 1987, the Toyota Camry near Orlando showcased a station wagon design, came with a 4-cyl engine and also had the option of all-wheel drive!
   
Along with featuring the look of a station wagon, the Toyota Camry near Orlando also had some other design changes that helped minimize blind spots!
   
Even back in 1987, the Toyota Camry was known for its quiet interior - a feature that competitors had a tough time matching! Today this new Toyota near Orlando comes with a special acoustic noise reducing windshield so drivers and passengers can still continue to enjoy a smooth and quiet trip. 
Third Generation
   
Introduced in 1992, this version got a redesign (again), which brought it up into the midsize category!
   

A new coupe model was also introduced, so drivers who were interested in enjoying a more sporty design could have a new Toyota to consider. 
Fourth Generation
   
Shown off in 1997, this version came with some adjustments to its style, performance, and safety! 
   
A new engine was installed that produced 133 hp, and the choice of a V6 engine that produced 194 hp was also available. 
   

Extra safety features were installed that included side-impact airbags, an anti-lock brake system, and an improved anti-theft system. 
Fifth Generation
   
The introduction of a new millennium also brought a brand-new Toyota Camry near Orlando! A more elegant look was applied to its design that made it more aerodynamic than ever before!   

A V6 engine was still available, but with growing concerns over greenhouse gases and the environment, it was adjusted so that fewer toxic emissions would be produced. 

Sixth Generation
   
Extra standard features were applied for the sixth generation of this popular Toyota near Orlando in 2007. Now drivers could have access to the features they wanted right off the bat, instead of having to purchase a more advanced (or more expensive) trim-level.    

Along with additional standard features, it was also introduced as a new Toyota hybrid!




   
Enjoy the 2014 Toyota Camry near Orlando today!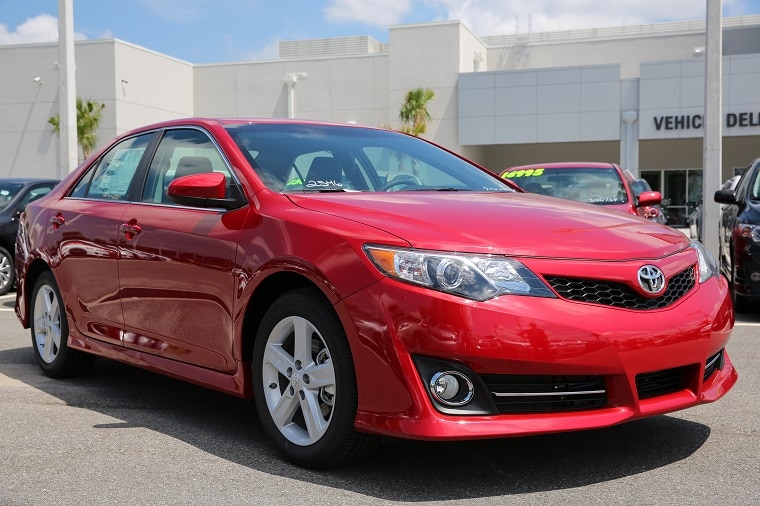 This Toyota is currently celebrating its eighth generation, and it continues to offer drivers a lot of exciting features to enjoy. Along with advanced safety features to use, like an integrated backup camera, Safety Connect service, whiplash-injury-lessening seats and even more!
Hi-tech features can also come in this ride, like Bluetooth wireless technology and the Toyota Entune System. If you want to find out more about this historic and exciting car, it's easy to discover what it has to offer! Give our Internet Sales Team a call at (888) 590-6090, or just stop by and see us in person to take it out for a spin. We're located west of the Florida Turnpike at 16851 State Road 50!