When it comes down to buying a used car in Orlando, you've got a lot of choices. Not only do you need to narrow down the make and model, you also have to set a price range and ensure that the vehicles in mind offer you all of the amenities and features you need for an efficient, safe, and comfortable drive time. Plus, you want the peace of mind that you're sinking your hard-earned money into a good investment, right? 

That's where a lot of drivers turn to Orlando certified used cars! Certified options come with incredible warranties that give you a little extra peace of mind, and they go through a stringent inspection before they can even be deemed certified. However, like any other vehicle there are both pros and cons to buying a certified pre-owned car in Orlando. We're here to help you weigh them out!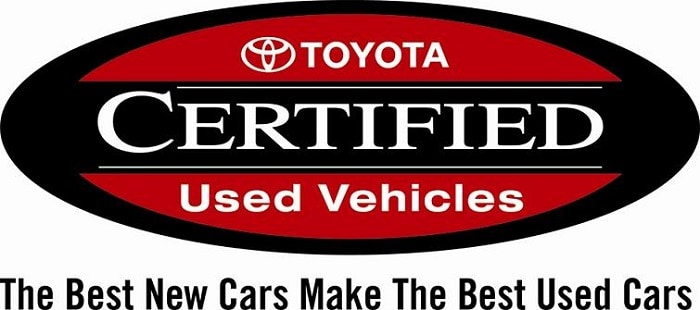 Pros of buying a certified used car in Orlando

There are certainly a ton of perks to buying a certified used car in Orlando, and we've got the scoop: 


Peace of mind, like we mentioned. These cars undergo a very stringent inspection before they're allowed to be deemed a certified option, and our mechanics look them over from head to toe! 
Warranties. While some Orlando used cars may come with a warranty or two attached, a good deal of them are sold as-is. Certified options offer you an extensive set of warranties (especially Toyota certified vehicles!) to give you a bit extra coverage if you need it. 
Quality. While the vehicle in question has to undergo an inspection to earn a certified title, it also has to meet certain requirements in regards to mileage and age, as well as history before it can cross the line into certified territory. 
Cons of buying a certified used car in Orlando
Price. Since they're certified and have undergone inspection and preparation, these used cars tend to be a bit more expensive than a typical pre-owned car with no warranties. However, you're paying for peace of mind! 
Wear and tear. While certified pre-owned cars are usually in pretty good shape, you do have to deal with the fact that they are used and have gone through the typical wear and tear a car endures on a day-to-day basis. Plus, they'll have mileage on them, as opposed to buying a new car. 

As you can see, there are both pros and cons to choosing this route when you're looing for a new car! However, you know you're in good hands when you come down to Toyota of Clermont - we have a huge selection of pre-owned cars for sale for you to explore, and knowledgeable salespeople to help you make the right decision! 

Stop by and see us today - we're just west of the Florida Turnpike on State Road 50 - or give us a call to discuss our inventory and set up a test drive! You can reach our internet sales team at (888) 590-6090!