When you have a little passenger in your car, it's extremely important that they're in a car safety seat! Not only do you have to be sure to put your child in a car seat, you have to be sure they're in the RIGHT car seat. Putting a baby or toddler in the wrong car seat can be a fatal mistake! This is why Toyota of Clermont is sharing car seat safety tips to help you keep your child safe while you're behind the wheel of your new Toyota!
Which safety seat should you have in your new Toyota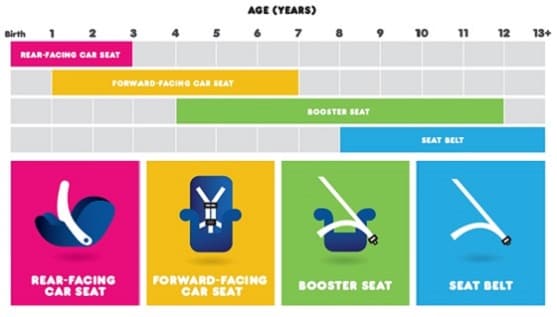 Like we said, it's critical that you put your child in the right safety seat. There are different types of car seats depending on the age and weight of your child. The biggest rule of car seat safety is knowing which one your child needs. Toyota of Clermont is explaining your options!
Rear-facing seat
The first car seat your baby will have to be in is a rear-facing seat! This type of seat is made for babies that weigh up to 35 lbs. You should keep your baby in this type of seat until he or she is at least 12 months old - hold out for 2 years if you can. Most experts suggest you keep your baby in a rear-facing seat for as long as possible to ensure car seat safety. This seat is designed to cradle the baby's neck to prevent serious injuries in the event of an accident. 
Forward-facing seat
Once your child outgrows the rear-facing seat, you can put a forward-facing seat in your Toyota near Orlando. This type of seat is designed for toddlers between the ages 1-3 and up to 70 lbs. It has harnesses that help limit the mobility and forward movement of your child for maximum car seat safety!
Booster seat
After a forward-facing seat comes the booster seat. This is for children between 4-8 years old or kids up to 4 feet 9 inches tall. This type of safety seat helps position children just right, so the seat belt fits them. Once your child is tall enough to fit a seat belt on their own, you don't have to use a booster seat in your new Toyota near Orlando. The seat belt fits right when the lap belt lies across the upper thigh and the shoulder belt lies across the chest (not the neck)! This is an important rule of car seat safety!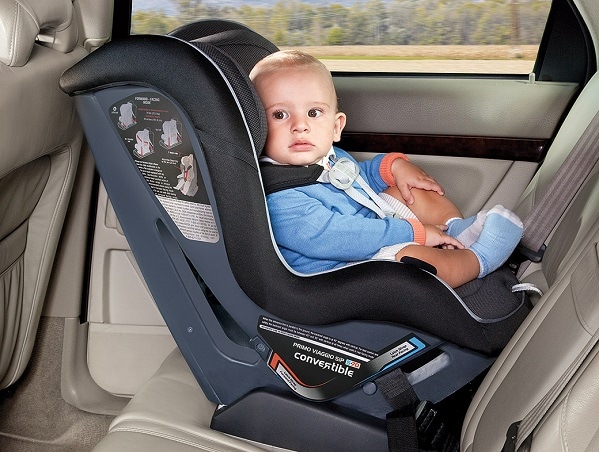 Get even more car seat safety tips from Toyota of Clermont
Once you choose the right car seat for your child, you can start thinking about other car seat safety rules! What else should you remember when bringing your child into your new Toyota near Orlando? Here are a few more car seat safety tips:
Install the safety seat correctly
One of the most critical rules of car seat safety is install the seat correctly! Make sure you read the directions and follow them step by step. Additionally, our Toyota cars near Orlando come with the LATCH system, which makes installing a car seat easy! Have someone double check the installation for reassurance.
Switch out your car seat after an accident
If you're ever involved in a car accident, you should buy a new seat to ensure car seat safety! This is because there might be damage that you can't see, which can be extremely dangerous. Some car insurance companies will even cover the cost of a replacement safety seat!
Don't buy a secondhand car seat
Buying a used car safety seat is never a good idea, as a previously used seat can be missing important parts or it may have been involved in an accident. Plus, plastic gets weak over time, which can reduce the car seat safety!
Don't forget these car seat safety tips next time to have your child as a passenger in your new Toyota near Orlando. Do you need a safe new ride? Come take a look at some of our safe Toyota near Orlando!
Toyota of Clermont is located at 16851 State Road 50, between the Florida Turnpike and Highway 27.