Are you looking to personalize your Clermont Toyota? If you want to make your car stand out, our new Toyota dealership has tips on how to accessorize and personalize your car without damaging it or making it unsafe!
Tips for personalizing your new Toyota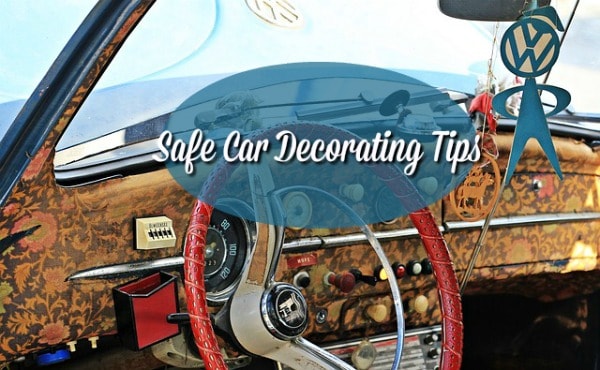 It can be easy to get carried away with decorating your car, adding personal touches everywhere possible. However, it's important that you think before you accessorize. Some parts or décor can harm your car over time, which ends up reducing the resale value. Before you start customizing your Clermont Toyota keep these personalization tips in mind:
Avoid placing stickers on the paint - or anywhere. Stickers look great on your car, until you have to take them off. While it's less harmful to your car to put a sticker on glass, it's still difficult to remove, especially after a long time period.
Make use of magnets. Car magnets are an easy way to deck out your Clermont Toyota, and they're easy to remove! Magnets won't leave marks on your paint and stand up better in the weather.
Don't hang anything from your rear view mirror. Hanging decorations and personal items from your rear view mirror can be a danger. Items can block your line of vision and can also be a big distraction.
Decorating your Clermont Toyota for occasions
Weddings
Once you tie the knot, it's a tradition to drive away into the sunset with a car all decorated!  However, when it comes to decorating a car for the married couple, it's important that you use supplies and materials that won't ruin their Clermont Toyota! When decorating the outside of the happy couples' car, DON'T use spray paint, whipped cream, or masking tape. Stick to safe materials that won't harm the finish of the car like shaving cream, streamers, and white shoe polish!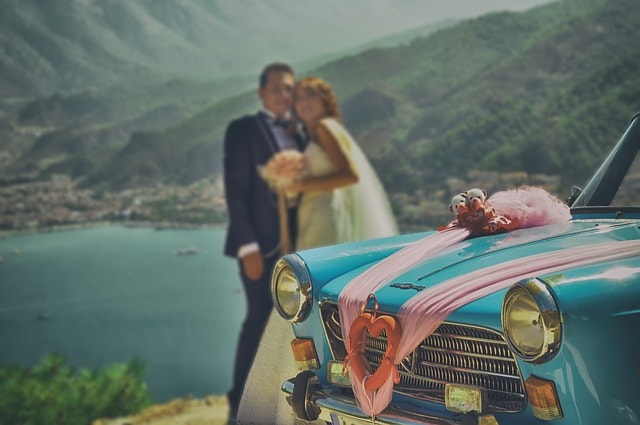 Halloween
During Halloween, a lot of parents and families participate in "trunk or treat"! People decorate their car and pass out candy from the back of their car while parked in a group setting. If you're planning on participating in trunk or treat for Halloween, make sure you keep all your props and decorations packed safely in your car until you're parked and ready to set up. When packing your car up for trunk or treat, remember:
Do not block your rear view. Stacking items too high can block your visibility out of your rear windshield.
Do not exceed your payload capacity. Depending on how extravagant your trunk or treat decorations are, you should check that your cargo is not surpassing set payload capacities of your Clermont Toyota.
Stack heavy items on the bottom and smaller, more fragile items on the top. This prevents important items (like candy) from getting squished!
Christmas
Do not string lights on the outside of your vehicle. This can be dangerous if it was to rain or there was excess moisture outside. Christmas lights hanging on the exterior of your car can also be distracting to other drivers, putting them at risk of a collision or accident.
If you want to transform your car into a reindeer or one of Santa's little helpers, ensure that antlers, ears, and big red nose are securely attached to your Clermont Toyota.
For more tips on how to safely personalize your car, stop by Toyota of Clermont at 16851 State Road 50!