When you bring tiny new passengers into the backseat of your new Toyota near Orlando, you want to make sure it's prepped and ready to get them from point A to point B as safely as possible. We have tons of new Toyota options that are decked out with the latest and greatest Toyota safety technology, but a large part of your child's safety lies in your hands - is your car baby proofed?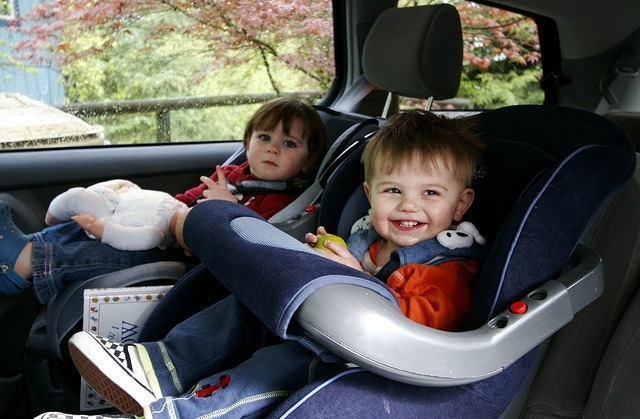 Is your new Toyota baby proofed properly? 

Baby proofing your car doesn't have to be stressful or expensive; in fact, you can do most of it yourself. Your only big investment is buying the right car seat for your new Toyota near Orlando! We have tips on choosing a car seat and safely installing it, and your local fire or police station can also assist you in installing it if you're worried. Here are some other steps you can take to baby proof your new Toyota in Clermont! 


   
Make sure your new Toyota's backseat is free and clear of anything that could be dangerous to your child should they grab it. This includes anything with small parts, any chemicals or cleaning supplies, anything sharp - basically, anything besides stuffed animals or crayons. Store it in the cargo  hold where they can't get their hands on it! 
   
   
You should also always enable child locks to ensure those curious fingers don't accidentally unlock the car or roll down the window. Your new Toyota near Orlando will definitely have this feature so put it to use! 
   
   
It's a good idea to get a sunshade for your smaller passengers, especially infants with super-sensitive skin. We offer tinting services at Toyota of Clermont to help keep the interior of your car cool and dim, but a sunshade will offer a higher degree of protection! 
   
   
Another element of baby proofing includes educating yourself about your driving habits! You should always drive slowly and abide by the rules of traffic regardless of whether or not you have any passengers in the car, but this is even more true when you have smaller passengers in your case. 
   
   
You should never, ever leave children in the car by themselves, not even for a second. It opens a window to accidents - they could get ahold of something dangerous while you're gone, or they could suffer injury from excessively hot or cold temperatures. Remember, here in Central Florida the weather is extremely warm - the temperature inside your new Toyota near Orlando can rise up to over 100 degrees in minutes, causing injury and even death to children and pets! 
   


Toyota of Clermont helps you adjust your driving habits for baby proofing! 

You should also make it a habit to ensure that everyone is seated and securely buckled into your new Clermont Toyota before you put it into gear! Turn around and do an actual check to make sure everyone is wearing their seatbelt or is properly buckled into their car seats, and make sure the backseat is still baby proofed before you hit the road! 

Want to come check out some of our safe new Toyota near Orlando? Come on down today! We're open until 10pm and we're just west of the Florida Turnpike at 16851 State Road 50? see you soon!