If you're in the market for a reliable, safe, and affordable new car, then we have the perfect option for you at our Toyota dealership near Orlando! Have you ever been behind the wheel of the all new Toyota Yaris? This car may be small, but its impressive capacity sure isn't. It has everything you're looking for in a new car with the price tag you need. We know there are other affordable options out there, but do they compare to the Toyota Yaris near Orlando? Do they have the same high standard quality product as the Toyota Yaris? Our Toyota dealership near Orlando wants to find out, check out our results! 
 
The new Toyota Yaris near Orlando is a small but mighty ride!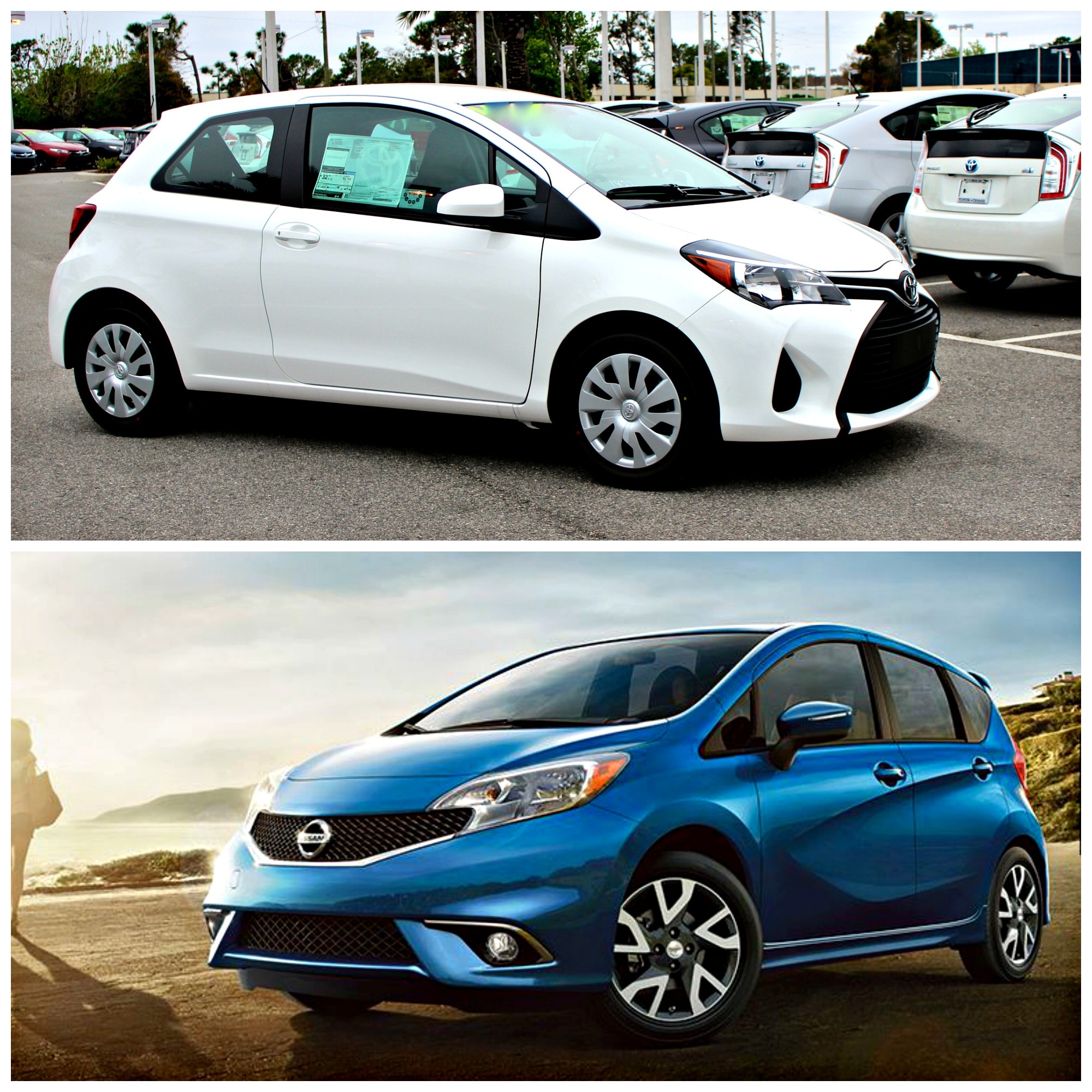 In order to determine the potentials of this compact Toyota near Orlando we're going to pin it against one of its top competitor. We're putting the 2016 Toyota Yaris LE 3-Dr Liftback up against the 2016 Nissan Versa Note S Plus. Which one will you choose in the end? 
 
Performance 
 
When it comes to performance you'll be excited to know that both cars are equipped with a four cylinder engine that produces more than 100 horsepower! Not to mention they both get impressive fuel economy of over 30 mpg in the city. You'll be able to save on gas during your daily commute in both rides. Both are very agile when it comes to driving, it'll be easy to maneuver your way around traffic. 
 
The new Toyota Yaris near Orlando battles against the new Nissan Versa!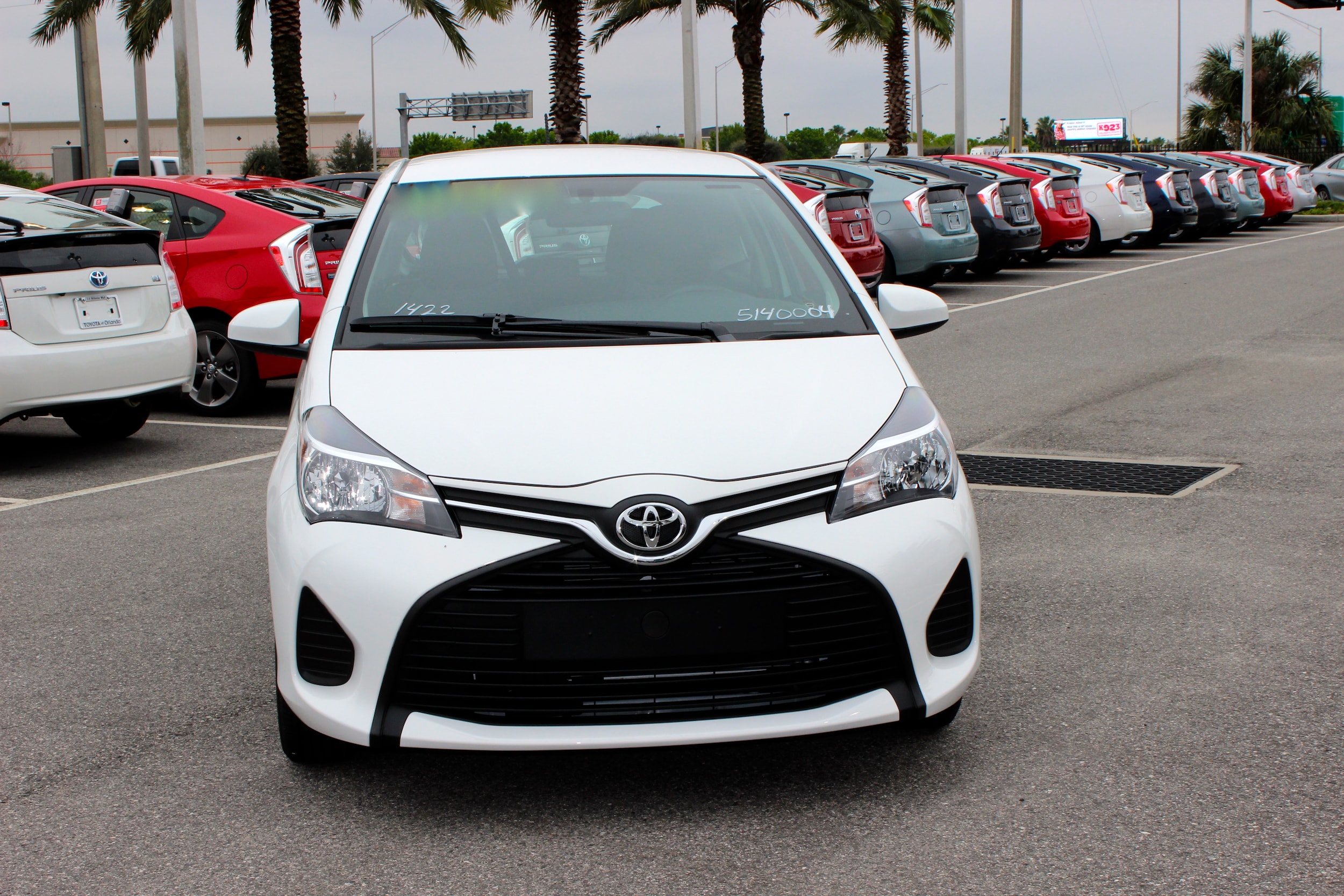 Convenience 
 
When it comes to convenience features the 2016 Toyota Yaris near Orlando takes the lead. Yes, they both offer features such as available seating for up to five passengers with 60/40 split fold bench seats and wireless Bluetooth connection. However, the new Toyota is equipped with many other features that the Nissan Versa lacks. Some of these features include power windows, power door locks, daytime running lights, Entune Audio System, Remote keyless entry, mounted steering wheel controls, vanity mirrors, illuminated entry, and so much more! 
 
Price 
 
We know you're looking for an affordable new car! You'll find it in both rides. The 2016 Toyota Yaris has a pricing of $17,390! The Nissan Versa Note has a little lower price point at $16,315! Yes, the new Toyota Yaris near Orlando has a higher price point, but it's equipped with so many additional features. You'll be doing yourself a disservice getting into a car that's not as equipped. 
 
Safety 
 
When you sit behind the driver's seat you'll feel comfortable knowing that both cars are fortified with airbags all around. However, when it comes to safety our Toyota dealership near Orlando takes it very seriously! That's why this new Toyota is equipped with the Toyota Star Safety System to ensure you're always protected behind the wheel. 
 
What are you waiting for? Come visit our Toyota dealership near Orlando today to take the 2016 Toyota Yaris out for a test drive. Toyota of Clermont is located at 16851 State Road 50!