Are you looking to cut back on your fuel consumption but amp up your cargo capacity? If your inefficient compact sedan isn't cutting it anymore, it's time to upgrade to a new hatchback car. There are a handful of options out there on the road, but only one is good enough for you. You need a new hatchback car that can keep you entertained, keep you safe, save gas, AND save you money. You need the 2016 Toyota Yaris near Orlando.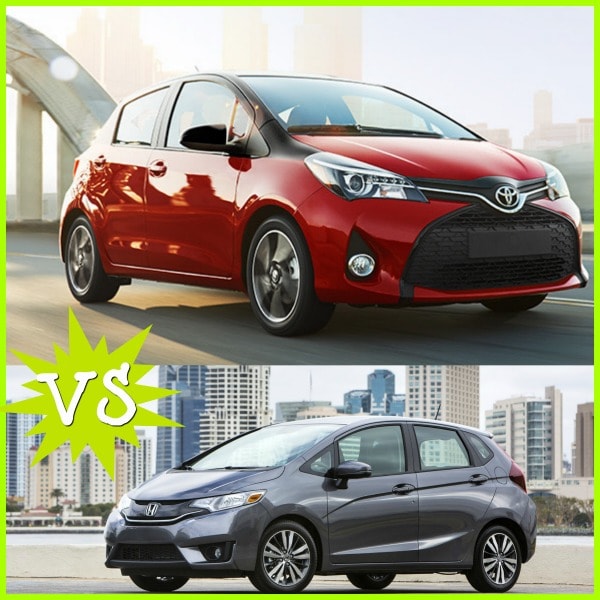 The Toyota Yaris is the hero of hatchbacks!
The 2016 Toyota Yaris near Orlando beats out all competitors, including the Honda Fit. These vehicles are both popular models, but ultimately only one can be yours. They share a lot of commonalities including the same seating capacity, engine size, and a handful of features. However, the new Toyota Yaris near Orlando still smokes the Honda Fit!
Fuel efficiency
Both vehicles are close in fuel economy, too. The new Honda Fit gets 32 mpg in the city and 38 mpg on the highway. Right on its heels is the Toyota Yaris near Orlando, with 30 mpg in the city and 36 mpg on the highway. You can cut back on fuel consumption and make fewer stops at the gas pumps by driving our fuel-efficient new Toyota hatchback near Orlando!
Convenience
No one wants a difficult or stressful drive time. Stow all of your belongings using the 15.6 cubic feet of cargo space, which is easily accessible using the rear lift back door. You can also make your commute simple and more enjoyable with convenience features both our new Toyota car and the Honda Fit have, like:
Steering wheel-mounted controls
Bluetooth wireless connectivity
But, it's just the new Toyota Yaris near Orlando that goes above and beyond with integrated and available features like an auxiliary audio jack and navigational system!
Safety
With every new Toyota comes a peace of mind. While both the hatchback cars come with standard safety features, our Toyota hatchback near Orlando can protect you better. The new Toyota Yaris and Honda Fit both have a low tire pressure indicator, engine immobilizer, front fog lights, and anti-theft protection. The Toyota Yaris near Orlando outdoes the Honda Fit with additional safety features like a cargo area cover and front knee airbags. 
Price
What's one of the most important factors to consider when purchasing a car? How much it's going to cost you, of course! Luckily, you can save big by buying a new Toyota hatchback. The 2016 Toyota Yaris SE 5-Door Liftback has a starting MSRP of $18,505. This is much more affordable than the 2016 Honda Fit EX, which has an MSRP of $19,435.
With the new Toyota Yaris near Orlando, you don't have to break the bank. Not only are you getting a slew of additional features, you're also saving money by buying our new Toyota hatchback rather than the Honda Fit.
Toyota of Clermont saves the day!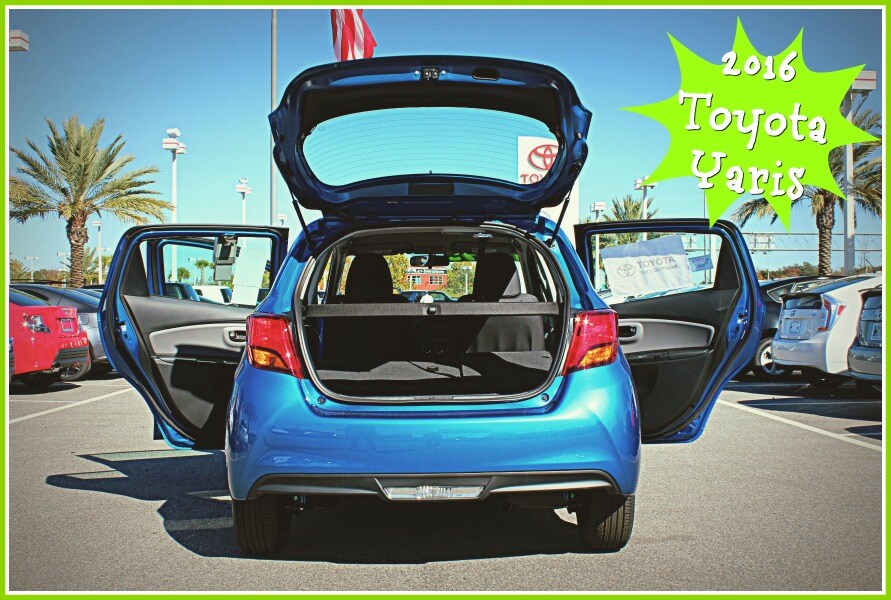 If you need a new Toyota hatchback ASAP, visit Toyota of Clermont! You can see for yourself just how super the new Toyota Yaris is. To schedule a test drive, give us a call at (888) 590-6090!