If you're shopping around for a spacious, safe and fun ride for your family, you're probably looking at minivans. They have large seating capacities, room for backpacks and sports equipment, and entertainment for the whole crew. It's time to upgrade your old compact sedan to a brand new, roomy minivan.
Take home a new Toyota minivan near Orlando!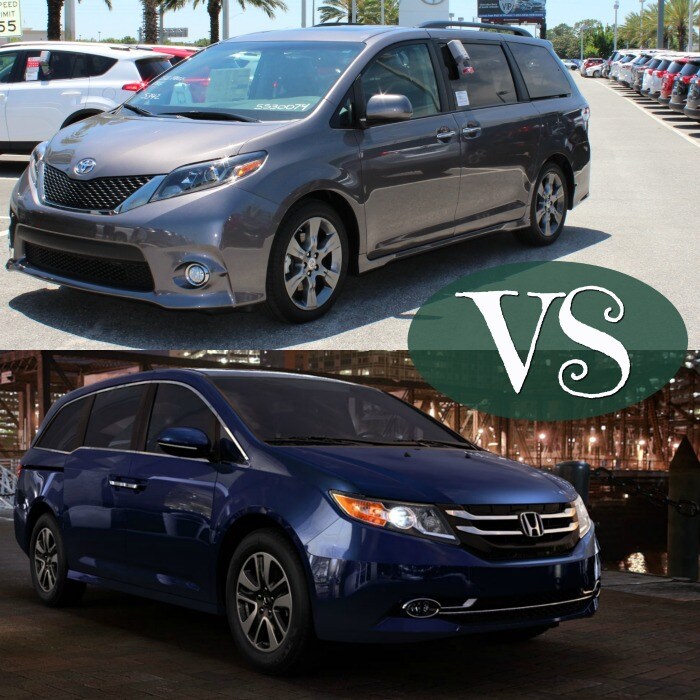 Your family deserves a ride that is as awesome as they are. What kind of vehicle can live up to those standards? Our new Toyota dealership near Orlando says the 2016 Toyota Sienna can! Our new Toyota minivan near Orlando goes above and beyond the competition to win your heart. You may be thinking, "There are a lot of different minivans on the market," and you would be correct. However, only one is the best, and that is the new Toyota Sienna near Orlando. This Toyota minivan beats out all of its competition, including the Honda Odyssey.
The Toyota Sienna goes up against the Honda Odyssey!
When you're shopping around for a new minivan, keep in mind this comparison of the 2016 Toyota Sienna Limited and the 2016 Honda Odyssey Touring:
Price
We know that first and foremost, the most important part to car buying is price. Both minivans are affordable, but the new Toyota Sienna near Orlando beats out the Honda Odyssey. Our Toyota minivan has a starting MSRP of $42,650, which is less expensive than the Honda Odyssey, priced at $43,205.
Performance
Resting under the hood of both the Toyota Sienna and the Honda Odyssey are 3.5 liter V6 engines. While the engines are the same size, the Toyota minivan boasts more power. The Toyota Sienna near Orlando can generate up to 266 horsepower, while the Honda Odyssey can only make up to 248 horsepower. The two vehicles share an equal towing capacity of 3,500 pounds, but only the new Toyota Sienna near Orlando has a payload capacity of 1,145 pounds. It also has an additional towing package and trailer hitch that is not offered by the Honda Odyssey.
The new Toyota minivan has the same seating capacity as the Honda Odyssey, and has a larger cargo volume. The 2016 Toyota Sienna near Orlando has 39.1 cubic feet of cargo space, to store all of those various bags, blankets, bikes, and belongings that manage their way into your vehicle.
Safety and Convenience
Your family is the most important part of your life, so keeping them safe is number one on your priority list; this applies to driving, too. Both minivans have tons of quality safety features including front airbags, front fog lights, low tire pressure indicator, stability control, and more. However, the Toyota Sienna near Orlando stands out with its standard front knee airbags and Toyota Star Safety System. This top-of-the-line safety system has six integrated safety features designed to keep everyone riding in the car safe from the hazards of the road.
Life is a little easier in the 2016 Toyota Sienna. Not only does it have some of the same technology as the Honda Odyssey, but it also has some stand-out features only our new Toyota minivan can brag about. Both minivans have technology features like Bluetooth wireless connectivity, a universal garage door opener, and a navigational system. The Toyota Sienna trumps the Honda Odyssey when it comes to cleaning convenience. A built-in on-board vacuum is available in ANY model of the Toyota Sienna. What says convenience more than an easy to use and easy to stow vacuum cleaner in your car?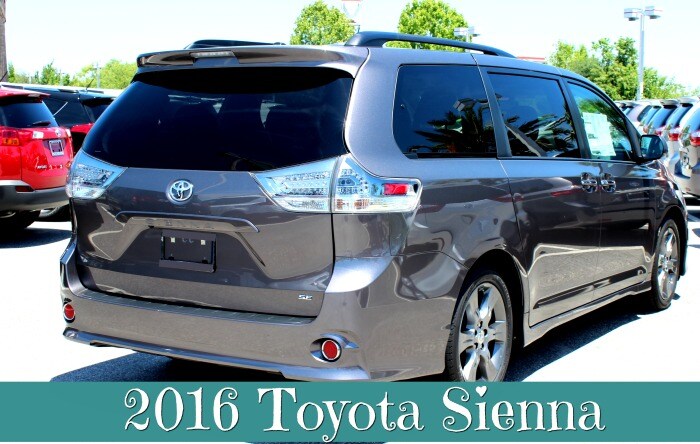 Shopping for a new ride is easy when you've already figured out which vehicle you want. Get the best of the best for your family, and get the 2016 Toyota Sienna near Orlando. Remember, this isn't your average minivan. This is the original Swagger Wagon, and you can test drive it at our new Toyota dealership near Orlando. To schedule an appointment, give us a call at (888) 590-6090.