Do you have a busy and fast-paced lifestyle? You need a vehicle that can keep up with you. Whether it's horsepower, cargo space, or fuel efficiency - you need it all. What could solve all your transportation dilemmas? A brand new SUV! SUVs are powerful, spacious, and efficient. Now, your next dilemma is - which SUV do you buy? There are a lot of great options out on the market, but we know you want the best. That's why our new Toyota dealership near Orlando is comparing top ranking SUVs. We want to help you find the best ride for your drive time needs!
See the Toyota RAV4 go toe-to-toe with the Honda CR-V!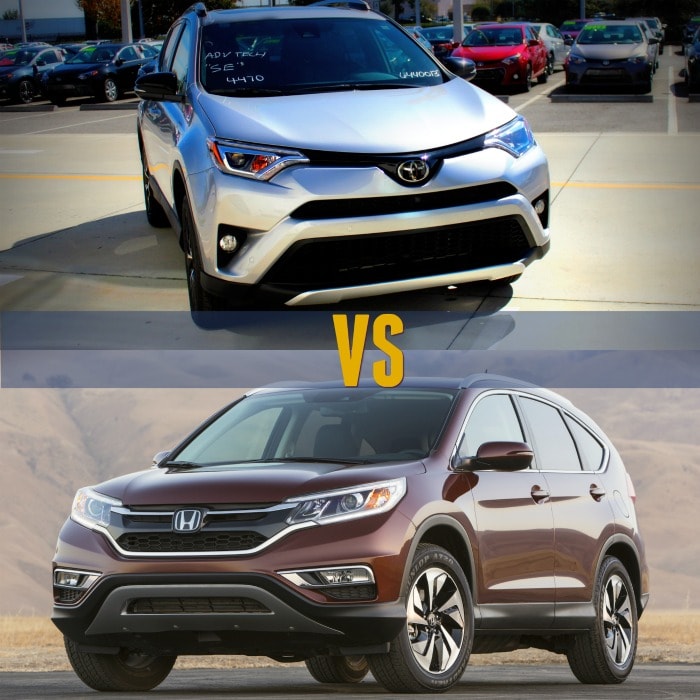 You've seen them both out on the road, but have you ever wondered which is the better ride (and the better buy)? Toyota of Clermont wants to help make your SUV shopping experience faster and easier. To do that we're comparing the Toyota RAV4 and Honda CR-V; more specifically, we are comparing the 2016 Toyota RAV4 Limited to the 2016 Honda CR-V EX-L!
Safety
First and foremost, we know safety is the first thing on your mind. For your passengers big and small, both the Toyota RAV4 near Orlando and the Honda CR-V have electronic traction control, low tire pressure indicator, and stability control. However, only our new Toyota SUV near Orlando has front knee airbags and parking distance sensors.
Technology
Do you desire complete control? Stay connected and have everything you need right at your fingertips. These two new SUVs are both packed with technology. But, when it comes to convenience - the Toyota RAV4 comes out on top.  Only the new Toyota SUV near Orlando has an auxiliary input jack, standard universal garage door opener, standard navigational system, and voice activated controls.
Performance
The 2016 Toyota RAV4 near Orlando has a 2.5 liter four-cylinder engine, which is slightly bigger than the 2.4 liter four-cylinder engine in the Honda CR-V. Both SUVs are front-wheel drive but only the Toyota RAV4 has a limited slip differential. 
Our Toyota SUV near Orlando is more large and in charge! Not only does it have more front and rear headroom and is wider and longer than the Honda CR-V, the Toyota RAV4 also has a larger cargo volume capacity. There is 38.4 cubic feet of cargo space in comparison to the 37.2 cubic feet in the Honda CR-V. In addition, the Toyota RAV4 near Orlando has a larger fuel capacity! It has a 15.9-gallon fuel tank!
Price
This 2016 Toyota RAV4 is a bit more expensive than the Honda CR-V with a starting MSRP of $32,410 compared to $29,345, but keep in mind that style doesn't come cheap! The Toyota RAV4 near Orlando has design elements that reflect its slightly more expensive price, like a rear spoiler and alloy chrome wheels!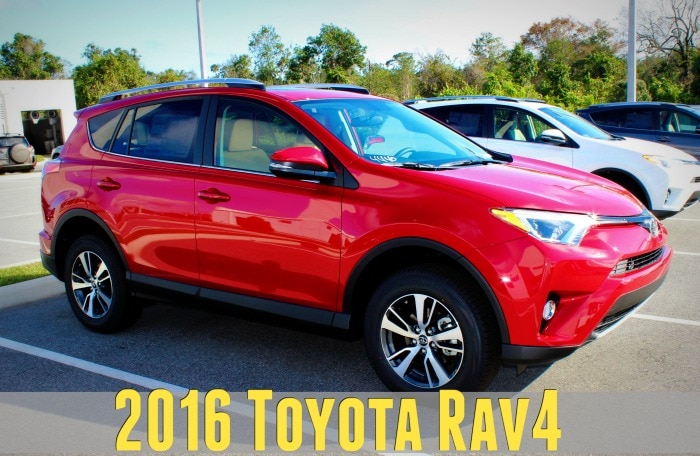 Get behind the wheel of the winner at Toyota of Clermont!
While it was a close match, the real winner is clear. Get the best bang for your buck with the 2016 Toyota RAV4 near Orlando! To test drive this champ, simply schedule an appointment at our new Toyota dealership. Give Toyota of Clermont a call at (888) 590-6090!