Are you getting closer to finding your dream car? If you're stuck between two similar vehicles, it's easy to decide when you take the time to compare the two. At our new Toyota dealership near Orlando, we want to help you find your new ride and be happy with it! To do this, we're comparing the cars for you! With a comparison already done by our automotive experts, you can see which car comes out on top!
We're pitting the 2016 Toyota Camry against the Honda Accord!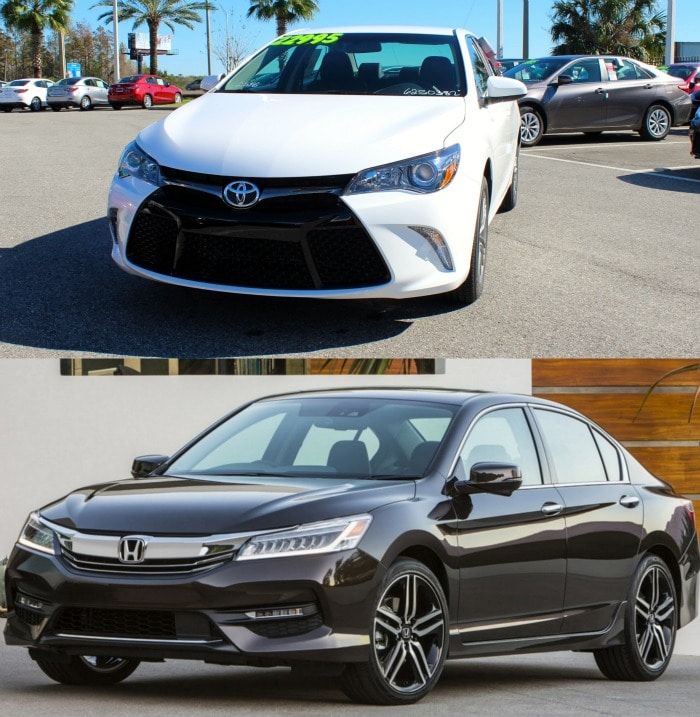 While similar in shape and size, the 2016 Toyota Camry near Orlando and the Honda Accord have their differences as well. If you need assistance in comparing these two vehicles, Toyota of Clermont is here to help by comparing the Toyota Camry to the Honda Accord Sedan.
Capability
Both of these models, the Toyota Camry XSE near Orlando and the Honda Accord Ex-L, have a 3.5 liter V6 engine under the hood. Our new Toyota near Orlando makes 268 horsepower and 248 lb.-ft. of torque. These specifications come very close to the Honda Accord, which makes just 10 horsepower and 4 lb.-ft. of torque more. 
These models have an almost equal fuel economy! The Honda Accord has a combined fuel economy of 26 mpg and the Toyota Camry near Orlando is right behind with 25 mpg! In addition, the Toyota Camry near Orlando and the Honda Accord both seat up to five passengers, but it's only the new Toyota near Orlando that has a rear split folding bench seat!
Technology
In this day and age, technology is important when picking out your next ride. Having complete control at your fingertips is the epitome of convenience. Both the Toyota Camry XSE and Honda Accord Ex-L have cruise control, a universal garage door opener, heated front seats, and a smart key system. However, only the new Toyota Camry XSE near Orlando comes standard with voice activated controls and a navigational system! Get turn-by-turn directions and never be lost again!
Safety
We know that the most important thing in your life is the precious cargo you strap into the backseats of your car. The new Toyota Camry and the Honda Accord have safety features that are designed to protect your loved ones from hazards of the road. Both vehicles include safety features like ABS brakes, brake assist, electronic traction control, and stability control. However, it's just the 2016 Toyota Camry near Orlando that offers front knee airbags in addition to front airbags and side head curtain airbags. The new Toyota Camry comes standard with the Toyota Star Safety system, which is made up of six different safety features and functions designed to keep passengers safe.
 Price
When it comes down to it, the price is one of the most important factors to consider when purchasing a vehicle. The new Toyota Camry XSE near Orlando has a starting MSRP of $32,205. While the Honda Accord Ex-L has a slightly less expensive starting MSRP of $31,330, keep in mind that you get what you pay for!
Take a test drive in a new Toyota near Orlando!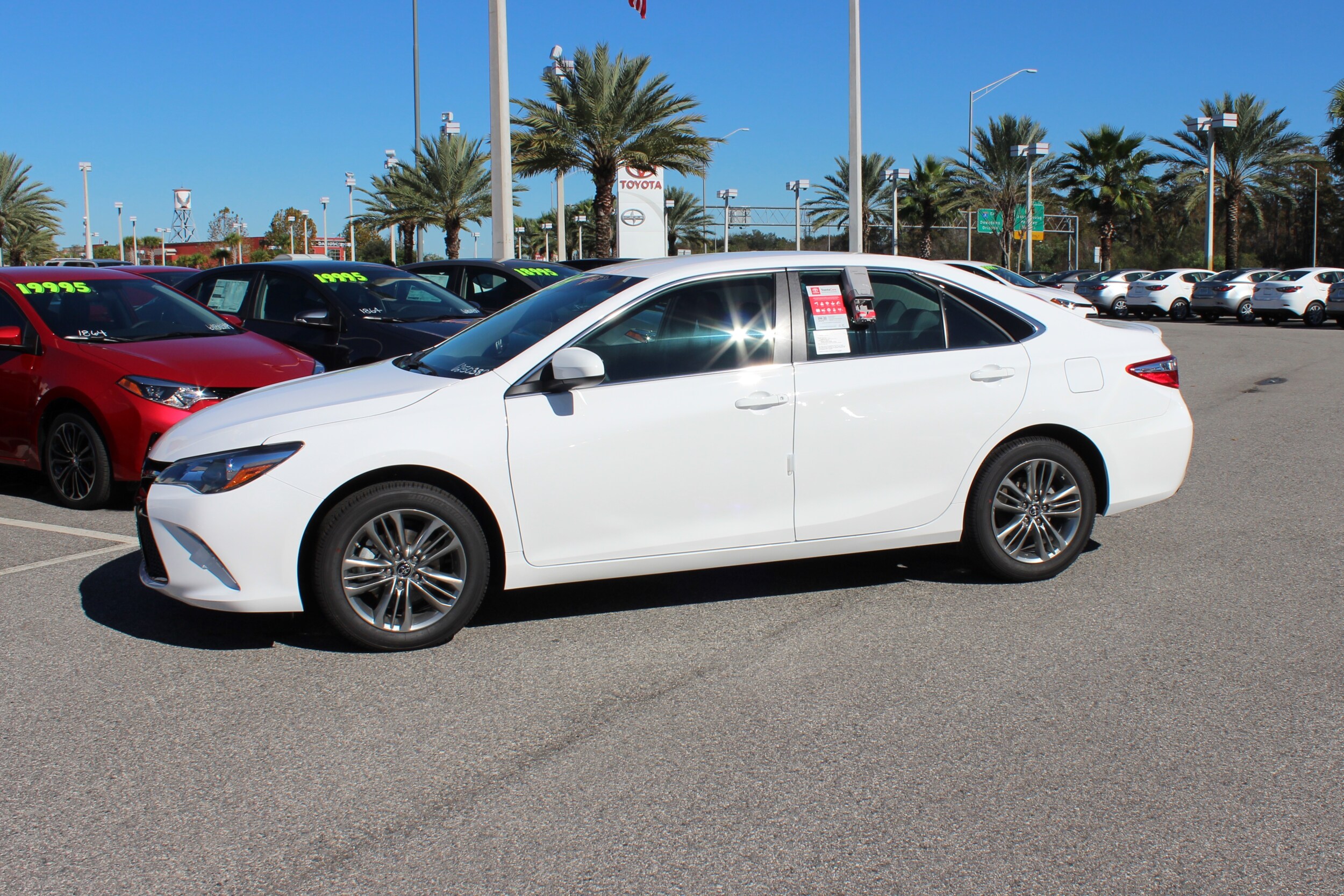 Did you know that the Toyota Camry has been named the best-selling car in America for 14 years in a row? Drivers love this car because of its classic style, sturdy reliability and ample conveniences. This new Toyota is the best of both worlds -luxury and affordability -all wrapped into one!
The bell has been rung and it seems as if the 2016 Toyota Camry near Orlando has come out on top! If you're ready to upgrade your ride, come visit us today. Toyota of Clermont is located at 16851 State Road 50, between the Florida Turnpike and Highway 27!