Luxury cars typically come with an expensive price tag, which no one wants to face. However, Toyota makes a luxury car that won't break the bank. The 2016 Toyota Avalon gives you the five-star treatment and will impress anyone who catches a glimpse. If you're ready to upgrade your ride and get behind the wheel of a fancy new car, set your sights on the new Toyota Avalon near Orlando!
What makes this less expensive luxury car better than high-priced luxury cars, like the Buick Lacrosse? In addition to its affordable price, this new Toyota near Orlando also has more impressive efficiency specifications, safety systems, and convenience features.
The Toyota Avalon outdoes the Buick Lacrosse!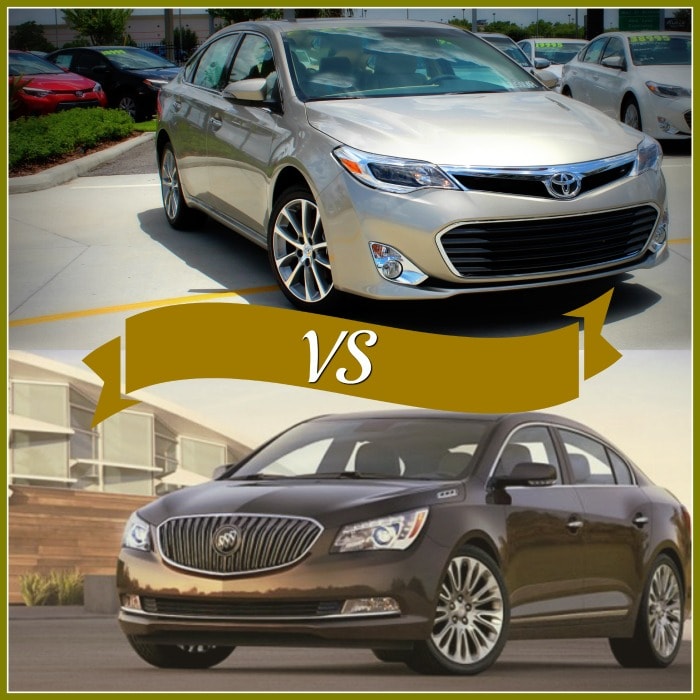 Price
You don't have to give up your life savings for a vehicle that will treat you like the VIP that you are. The 2016 Buick Lacrosse Premium I has a comparably equipped price of $40,320, but the 2016 Toyota Avalon XLE Premium is just $34,975. For vehicles that offer similar extravagance and opulence, why pay more?
Performance
The 2016 Toyota Avalon near Orlando has a slightly smaller 3.5 liter V6 engine, in comparison with the Buick Lacrosse's 3.6 liter V6 engine. The Buick Lacrosse makes more horsepower and torque; however, the Toyota Avalon near Orlando has an advantage thanks to its marginally smaller engine. This 2016 Toyota car is more fuel-efficient than the Buick Lacrosse! It gets 21 mpg in the city and 31 mpg on the highway. You can save money on sticker price AND at the gas pump in this new Toyota. Both vehicles have hybrid drivetrains, can tow up to 1,000 pounds and have a 6-speed automatic transmission, but only the Toyota Avalon near Orlando has 16.0 cubic feet of cargo volume.
Safety
A vehicle wouldn't be luxurious without peace of mind. You want to be safe while driving, especially when you have precious cargo sitting in the backseat. For the safest ride, you want to be riding in the 2016 Toyota Avalon near Orlando. Both the new Toyota car and the Buick have standard safety features like anti-theft protection, electronic traction control, and front airbags. However, it is just the new Toyota Avalon near Orlando that has the Toyota Star Safety System and front knee airbags. Why skimp when it comes to your family's safety?
Convenience
What is luxury without an ample amount of entertainment and convenience features? Both the Buick Lacrosse and Toyota Avalon near Orlando have Bluetooth wireless connectivity, a universal garage door opener, heated front seats, a backup camera, automatic climate control, and keyless entry. But it gets better! Only the Toyota Avalon near Orlando has overhead console storage, a standard power moonroof, and remote trunk release.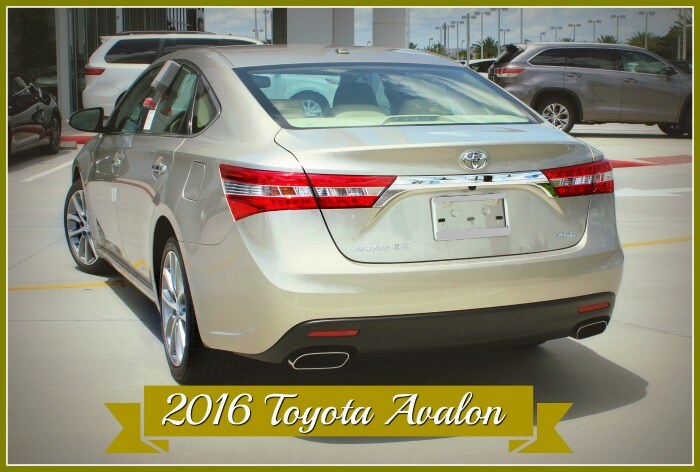 Toyota of Clermont is rolling out the red carpet!
Are you looking for the celebrity treatment? You will get it in the new Toyota Avalon near Orlando! This Toyota luxury car has everything an A-list celebrity desires - minus the paparazzi! Our helpful sales associates will get you into a new Toyota near Orlando lickety-split. Come by and see us at 16851 State Road 50, just off of I-77 at exit 23!