So, you're in the market for a solid mid-size sedan. There are a ton of choices in front of you, and narrowing them down can seem like a pretty daunting task. Why not let us make it easy for you? We have the best-selling 2015 Toyota Camry near Orlando on our lot, and not only that, we're also bringing you the facts on how it fares against competitors - namely, the 2015 Nissan Altima. Which of these popular sedans is going to be a fit for you? Our new Toyota dealership near Orlando is here to help you decide just that! 

We're breaking down the main differences between the 2015 Toyota Camry SE near Orlando and the new 2015 Nissan Altima S to make it easier for you to decide between the two. Here are some of the major categories where you'll find sticking points between them!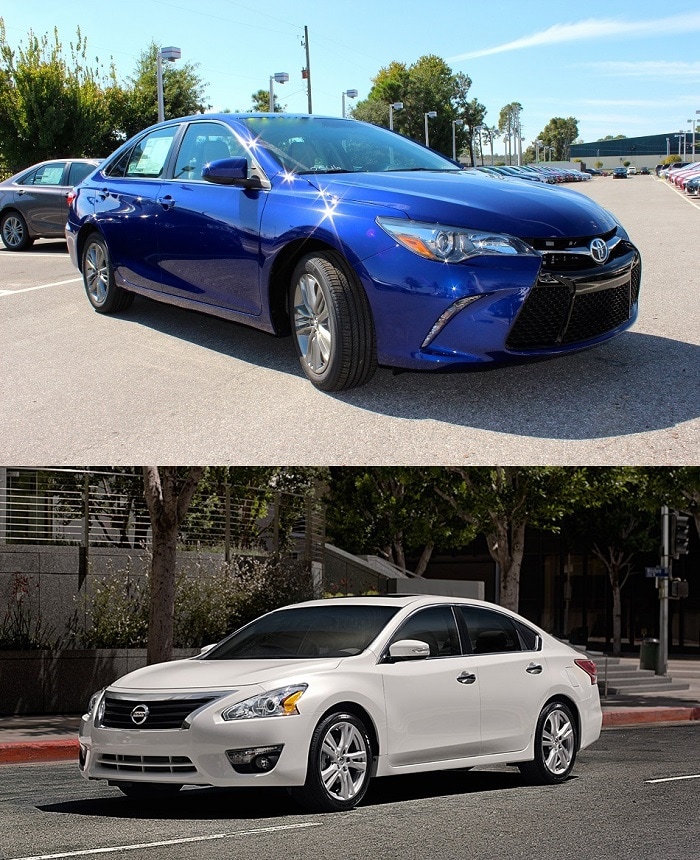 Get a stylish ride in the 2015 Toyota Camry near Orlando! 

Style: Looks aren't everything when it comes to buying a new ride, but they're a pretty important piece of the pie. Here are some of the highlights! 


The 2015 Toyota Camry near Orlando was completely redesigned this year. It has a sleek new look with a low stance, polished and fluid lines, and a lux new interior. The 2015 Nissan Altima is bringing you the same old look this year! 

Get slick SofTex seats on this Toyota near Orlando - you'll only find fabric seats up for grabs in the Nissan competition! 

The new Toyota Camry SE offers you 18" alloy wheels with machined-black accents, which really stand out? especially in comparison to the Nissan Altima S and its steel wheels. 

Technology: Staying connected is the name of the game. See why we think our new Toyota options takes the cake in this category! 


Get a standard backup camera in the 2015 Toyota Camry SE! This feature doesn't come included in the Nissan Altima S, so you'll have to shell out extra bucks if you want it. 

You'll get the option of a Premium JBL Audio System with 10 speakers this new Toyota, while its Nissan competition doesn't offer the same premiere listening experience! 

Drivers will love the 6.1 inch touchscreen interface in the Toyota option - unfortunately, the Nissan doesn't offer you a touchscreen option.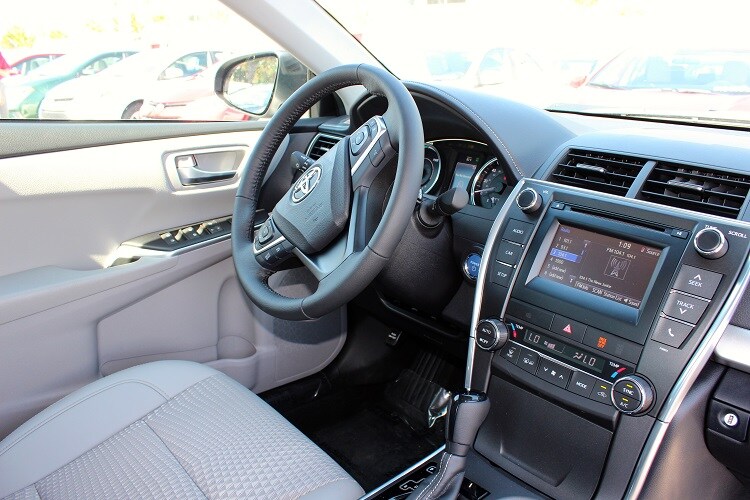 Safety and comfort are frontrunners in this new Toyota near Orlando

Safety and Comfort: When it comes to the new Toyota Camry near Orlando, it's got some major benefits when compared to the Nissan Altima. Here are some high points! 


You'll get ten airbags, where the Nissan competition falls short with just six. This Toyota near Orlando also offers you an Advanced Airbag System! 

The Toyota Star Safety System, which is a set of safety technologies exclusive to Toyota vehicles only! 

An eight-way power adjustable driver's seat, where the Nissan competitor falls short with a six-way manual adjustable driver's seat. 

And more! 

The best and most thorough way to decide between the two is to take a test drive, so get into the driver's seat of the best-selling Toyota Camry today! We're located on State Road 50 between the Florida Turnpike and Highway 27 - give us a call at (888) 590-6090 and ask about our new Toyota deals!