The Toyota Yaris near Orlando might be on the smaller side, but that doesn't mean it can't offer just as much as four-door sedans or SUVs. Perfect for any driver who wants to stick to their budget on and off the lot (while enjoying incredible hi-tech features), the Toyota Yaris near Orlando might have a small design, but it comes with big and exciting features!
Not every compact vehicle has this claim to fame, though. While other cars can be popular picks, like the Hyundai Accent, they can't all match what the Toyota Yaris near Orlando has to offer. We put these two rides up side-by-side so that drivers can see exactly what their options are and take home the vehicle that works best for them!


New Toyota Yaris near Orlando offers more bang for your buck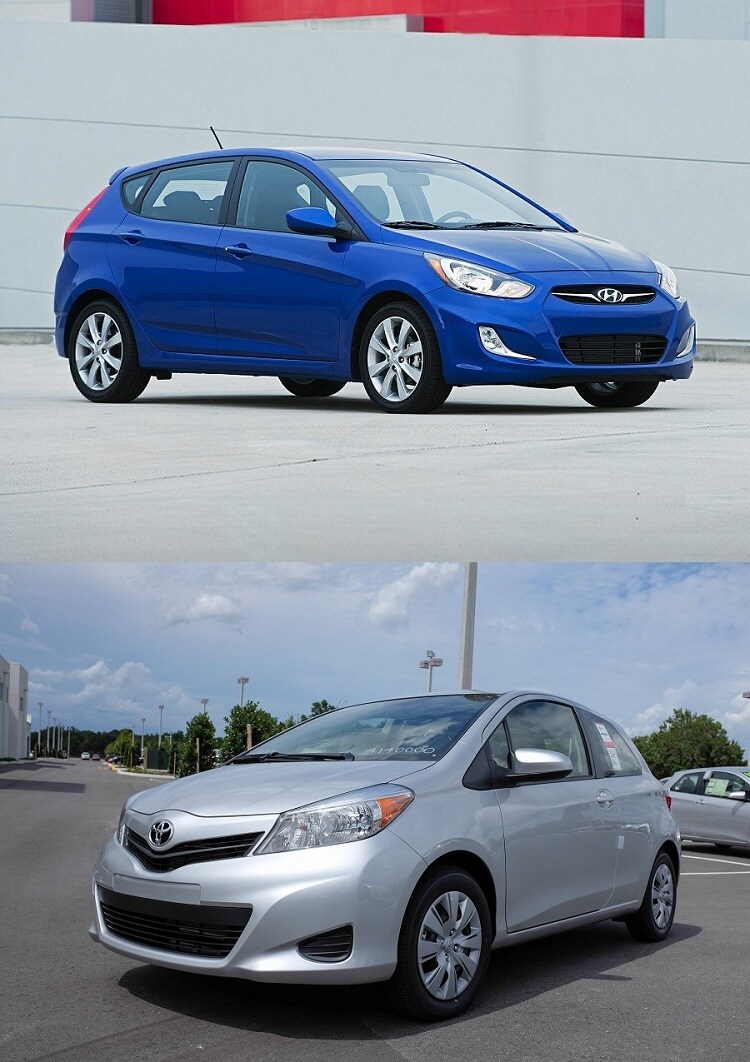 It
's hard not to worry about price when you want to take home a new car. After all, most drivers want to make sure they get the best value possible! This doesn't have to be a point of concern if you're thinking of driving home the 2014 Toyota Yaris near Orlando. It takes the cake when it comes to every budget-friendly category!
Price tag
If you're interested in a compact hatchback like the Hyundai Accent or Toyota Yaris near Orlando, chances are you're trying to get a ride that's versatile and spacious without being too hard to park on city streets. The 2014 Toyota Yaris near Orlando will treat you AND your budget right! It has the low starting MSRP of $14,430, while the Hyundai comes in at the more expensive starting MSRP of $14,645. 
The difference of just over $200 may not seem like much, but this is only the beginning of the savings opportunities this new Toyota near Orlando offers! 
Fuel Economy
How much a car costs is only part of the budget equation; drivers also need to think about how much they'll be spending at the gas pump! If you need to fill up your car every few days, then any money you saved on the starting MSRP will quickly disappear into the gas tank. 
The Hyundai Accent gets 27 mpg in the city. This may sound like a lot until you compare it with the new Toyota Yaris near Orlando, which gets 30 mpg in the city! These small saving opportunities may not seem that impressive, but added up they help you save some serious cash! 
Reliability
You also have the reputation of the Toyota Yaris near Orlando to enjoy. Did you know that 80 percent of Toyota models sold in the past twenty years are still on the road today? Not many auto brands can claim to offer this same dependability! Some of the other awards this Toyota has racked up include: 
   
Best Overall Value of the Year
   
Lowest Operating Costs Winner
   
Highest Retained Value
   
SmartChoice Fuel Costs Winner
   

Best Resale Value by KBB.com

These are only some of the budget perks you get by choosing to take home the Toyota Yaris versus Hyundai Accent near Orlando. You also get more entertainment options to enjoy when you're behind the wheel of this Toyota!


Enjoy the latest technology in this new Toyota near Orlando!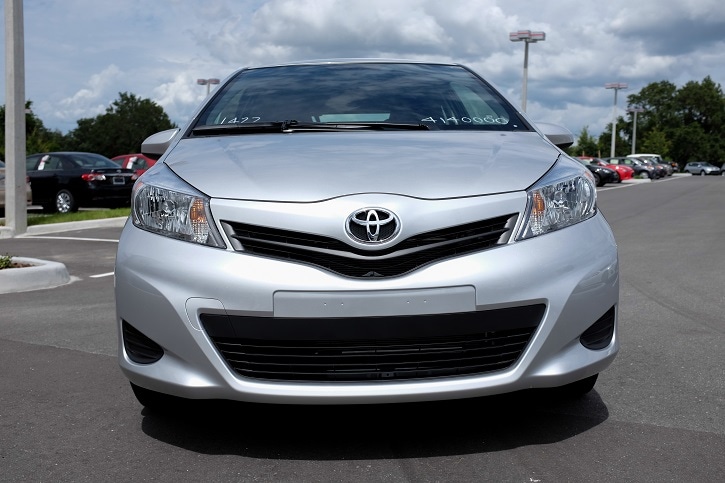 You don't need to purchase a luxury sedan or large SUV to have room for the latest gadgets in your car. The 2014 Toyota Yaris near Orlando already offers them as standard features (which means you don't have to pay extra)!
Toyota Technology
This popular and compact Toyota also has a lot to offer in the entertainment department.
   
USB/AUX audio jack
   
HD Radio
   
Bluetooth wireless technology
   
AM/FM CD  player
   
Audio Controls on Steering Wheel
   

SiriusXM Radio

Many of these features also come in the Hyundai Accent. However, you have to pay more for them up front AND it doesn't feature HD Radio capabilities!

Safety Technology

Besides entertainment technology, safety technology is also found throughout the Toyota Yaris. It boasts the Toyota Star Safety System (which is unique to Toyota models), and also has more airbags than the Hyundai Accent (nine instead of six!). Not only that, but this Toyota also has a higher safety rating. U.S.
News gave it an 8.8 in safety, while the Hyundai only received an 8.0!

If you're in the market for a compact ride that doesn't put the brakes on style, efficiency, or technology (and all for a great price), then it's hard to go wrong with the new Toyota Yaris near Orlando! Want to explore it for yourself? Not a problem!

Give our Internet Sales Team a call at (888) 590-6090 to set up a test-driving appointment, or just swing by and visit us in person. We're found west of the Florida Turnpike at 16851 State Road 50!