The new Toyota Yaris near Orlando is a pretty popular vehicle! It might be a little on the compact side, but it comes in many different trim-levels and delivers fantastic gas mileage for drivers to enjoy. 
However, we know that this new Toyota near Orlando isn't the only car on the market that meets these kinds of preferences! The Honda Fit is a top competitor of the 2014 Toyota Yaris and it comes with a lot of features that this compact Toyota competes with. When you have two similar cars, how can you tell which one you should choose? We put these two popular rides up side-by-side so that drivers can make their choice easily and quickly!
 
How does the Toyota Yaris near Orlando compare with the Honda Fit?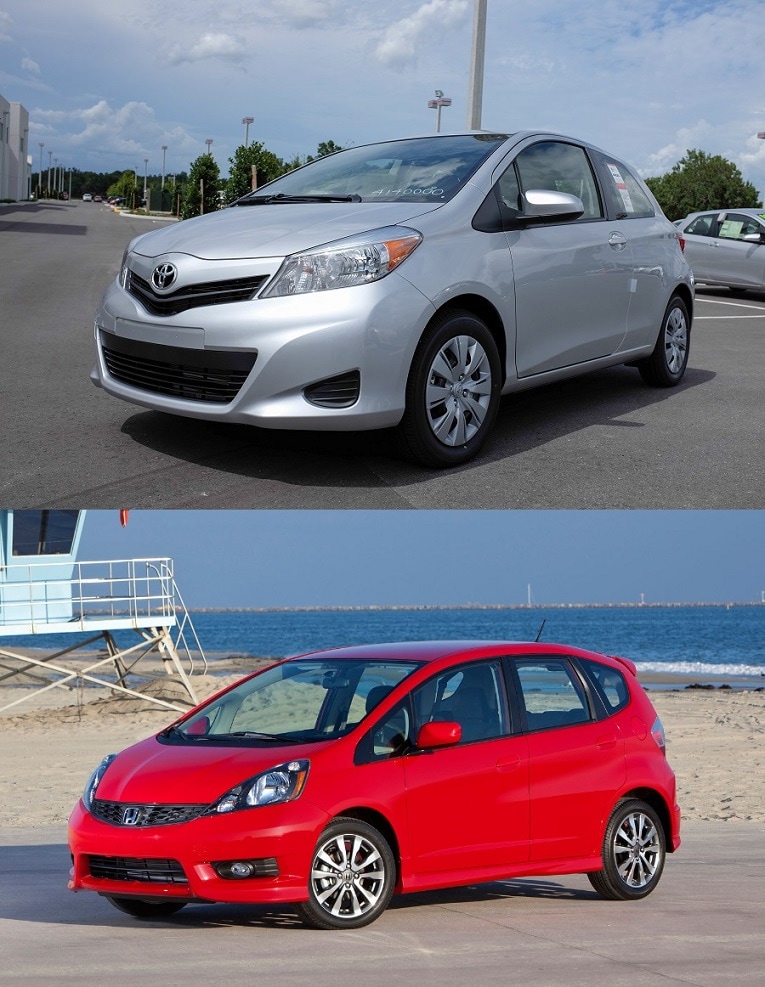 When you're trying to decide on a new vehicle to take home, there are a lot of different factors that need to be considered. For example, is there a certain price-point you don't want to compromise on? What about style? We took a look at the technology, safety, and budget-friendly factors of the Honda Fit and Toyota Yaris near Orlando so that you can quickly decide which one of these new cars is best suited to your preferences! 

Budget

When it comes to your budget, there are two main factors of a vehicle that need to be considered: the gas mileage and the price on the lot. You might be surprised to learn that the Toyota Yaris near Orlando outranks the Honda Fit in both of these categories! 

   
The Toyota Yaris has a starting MSRP of $14,430, while the Honda Fit's price kicks off at $15,425. That's over $1,000 right of the bat that drivers can save if they opt to take home this new Toyota near Orlando!
   
   
You'll also save money at the gas pump when you opt to take home this new Toyota near Orlando. It delivers a fuel economy that's hard to beat: 30/37 mpg! 
   
   

The Honda Fit has a hard time matching, or even keeping up with, this kind of fuel economy. It only gets 27 mpg in the city and 33 mpg on the highway. 

Technology

Just because the Toyota Yaris near Orlando is budget-friendly on and off the lot doesn't mean it holds back in other departments, like technology! It comes with an incredible number of features in the base model that the Honda Fit doesn't offer!

   
Bluetooth wireless technology makes streaming phone calls and music from your smart phone easy. 
   
   
The Honda Fit only has four speakers, but the six speakers in the Toyota Yaris make it easy to have an enjoyable listening experience no matter where you sit. 
   
   
Want extra options? The SiriusXM Satellite Radio makes it possible for you to have even more radio stations to access and enjoy!
   
   

Don't forget about the USB port and auxiliary audio jack that also come in this new Toyota. These outlets make it possible for you to plug in any electronic device!

What's incredible is that all these hi-tech features would normally cost extra, but they come automatically included in the base model of the 2014 Toyota Yaris near Orlando!
Safety
You won't have to stress about safety and security when you're in the 2014 Toyota Yaris near Orlando. It comes with some of the latest safety features that are on the market, and some special options that aren't found in other auto brands - like the Toyota Star Safety System!
 
See if this compact new Toyota is right for you!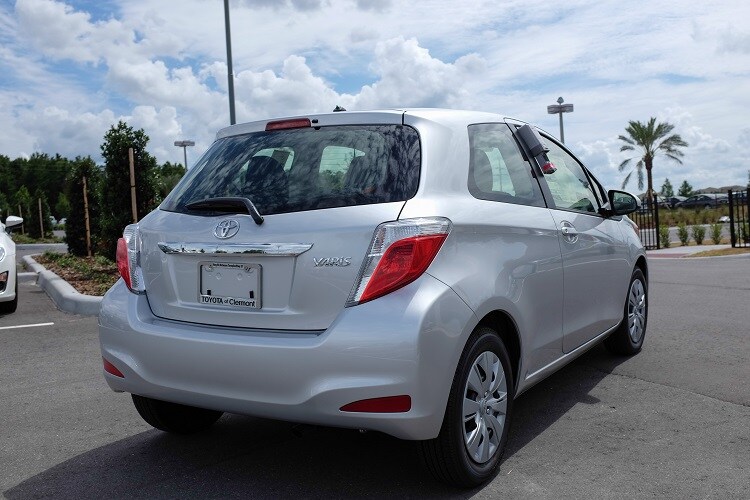 Think the compact yet stylish Toyota Yaris near Orlando could be the car you've been looking for? Come take it out for a test-drive to find out for sure! 
Give us a call at (888) 590-6090 to find out for certain, or stop by and see us in person at 16851 State Road 50. We're open until 10:00 pm every day of the week and can't wait to see you!