Our family of dealership is always trying to find new ways to give back to the community. This is why Toyota of Clermont hosts the Turkey Trot 5k every year to help raise money for the South Lake Historical Society and Back to School is Cool for Lake County. 

Our Toyota dealerships near Orlando also work with Camp Boggy Creek, which is a camp for children with serious illnesses. In the past, we've held drives to collect supplies needed to keep this camp running smoothly and the children happy. Now, Toyota of Orlando is sponsoring the 4th annual Camp Boggy Creek Challenge Ride, which will help raise money to fund this amazing non-profit organization!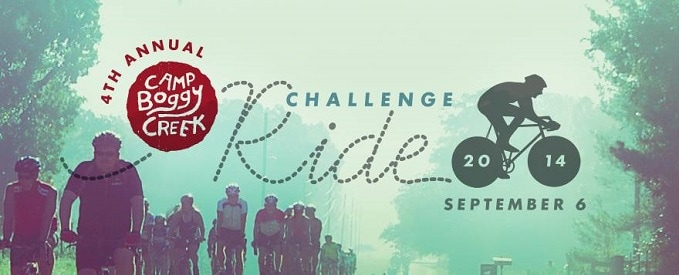 Toyota dealerships near Orlando join forces with Camp Boggy Creek


Toyota of Clermont and Toyota of Orlando pride ourselves on the efforts we put forth to help our community. This is why we feel blessed to work with such a great non-profit organization like Camp Boggy Creek! It's a medical camp in which terminally ill children are able to go and experience the joys of a summer camp.

Within the medically sound environment provided, these children are able to forget about their illnesses and meet life-long friends! Camp Boggy Creek caters to children with diabetes, arthritis, Spina bifida, severe asthma, Sickle Cell Anemia and more! They're also funded completely on donations, which is why fundraisers like the Challenge Ride are so important!


Get details about the Camp Boggy Creek Challenge Ride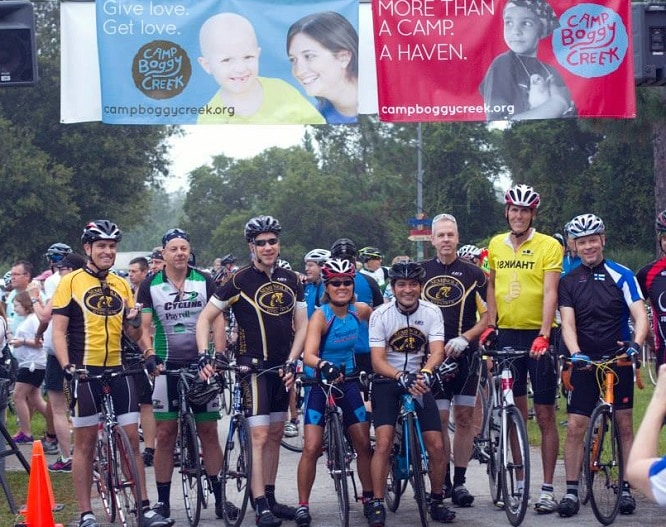 Like we said, we've worked with this non-profit organization in the past and now we're excited to participate in the upcoming Camp Boggy Creek Challenge Ride! Our sister store Toyota of Orlando will be sponsoring this event to help raise money for this great cause! You can participate too! Here are the details:


Location: 30500 Brantley Branch Road, Eustis, FL 32736

Date: Saturday, September 6, 2014

Time: Registration will be from 6:30am - 7:30am (Check the event website for specific departure times for each ride)

There are a number of ways you can participate in this event. You can sign up to join a riding team, start your own riding team, or make an in-kind donation! Every bit helps and it's all going to a great cause!

Meet Jerry, our Champion!

Every cycling team that enters into the Challenge Ride is given a Champion to ride in honor of. Since Toyota of Orlando will be participating in the event, we were given Jerry as our Champion! Jerry is 9-year old with a large family, including two brothers, three step brothers and three sisters. He was a normal and vivacious boy until he was diagnosed with cancer and was forced to give up childhood activities for cancer treatments.

When going to Camp Boggy Creek, he was finally able to play and laugh again! Not only is he able to participate in some of his favorite activities like archery, he was able make friends that were just like him! 

We want to do all we can to help Jerry and help Camp Boggy Creek touch the lives of many more sick children, but we need your help. Join us for the Challenge Ride - we look forward to seeing you there!