Would You Pay $45,000 for a '93 Toyota Tacoma?
Toyota has been hot off the presses as of late and our fingers haven't stopped typing! The new Toyota Tundra has been revealed, a new multimedia system, so many new things to take in. While you may have been focusing on the big news of the last week, you might have missed this one. Someone paid a whopping $45,000 for a 1993 Toyota Tacoma pickup. Yes, you read that right. $45,000 for a pickup truck that came out in 1993.
For more on this juicy and somewhat insane story, follow along with us at Toyota of Clermont. We'll also run you through the highlights for the Toyota Tacoma in 1993. Let's dive in!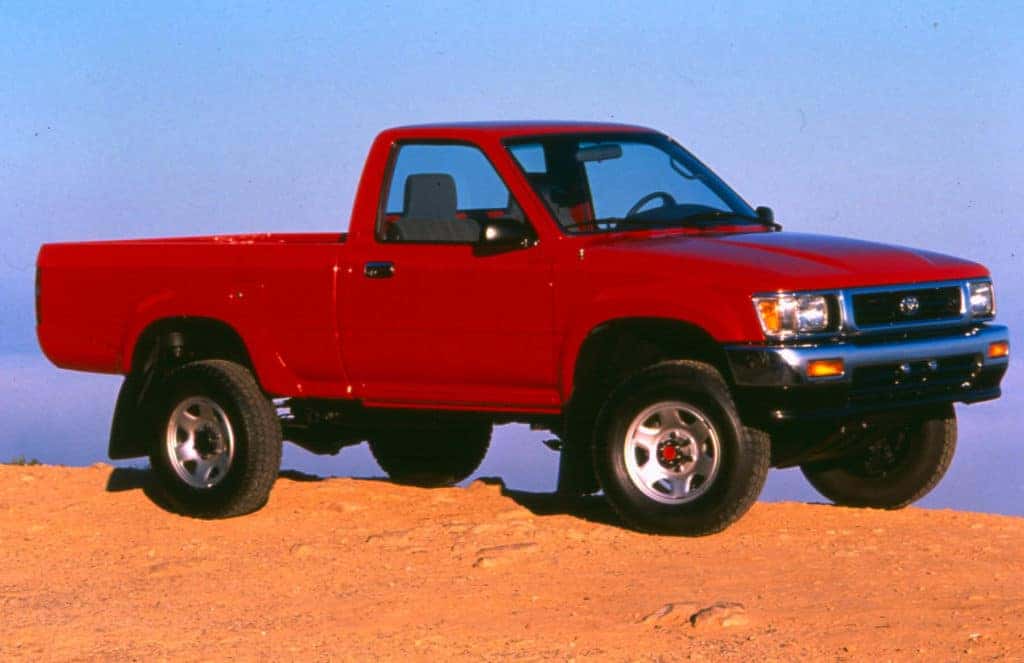 How Much Would You Pay for a Minty Fresh '93 Toyota Tacoma?
A recent gem came onto the infamous eBay auction market and scored big. And we mean big. But, considering what it was, we're not surprised at the price. A Clermont 1993 Toyota Tacoma pickup truck hit with only 84 miles on the odometer is a rarity that is only seen every once in a while. This is a truck that's from a time when the odometer was a rotating dial, no digital anything here (Danny DeVito as Matilda's father would be wetting his pants right now).
So, what's the story behind this hidden gem? We've got that here too.
This Clermont Toyota Tacoma was originally purchased in 1993 and was driven for only 80 miles. It was then tucked away in a barn in New Hampshire for 28 years and was rediscovered in 2021. A Tacoma slept through so much, but now it's ready to tackle the open road once again. The second owner purchased it and only racked up 4 miles on the odometer to "see if it worked" and that's it. It was then put up on an eBay auction with a starting price of $20,000 and the rest is history.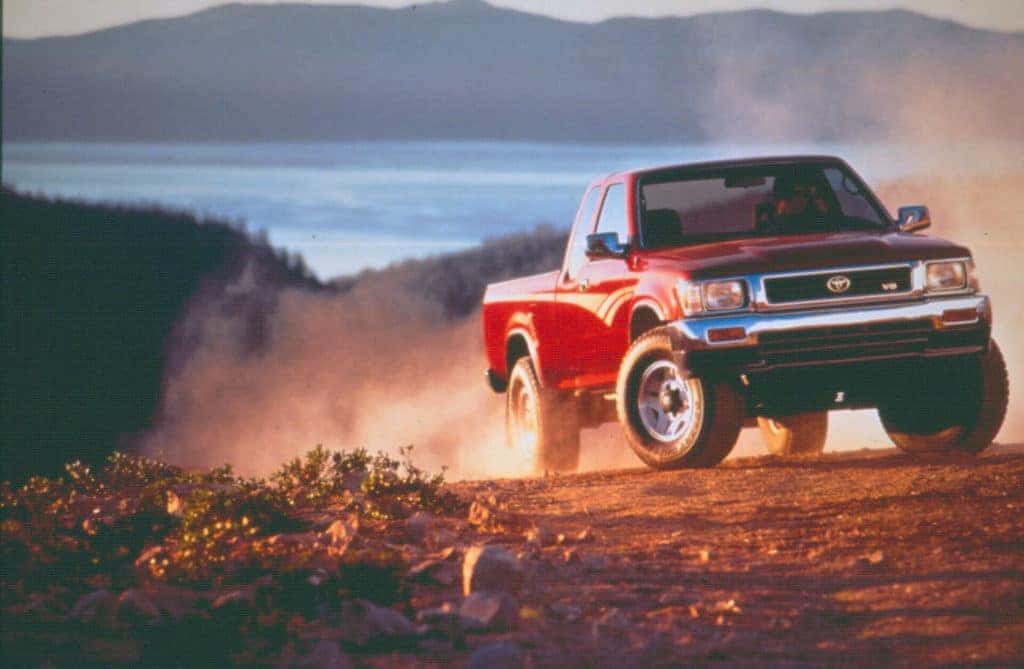 The seller described the Toyota Tacoma as having all original parts, aside from the battery, fuel tank, fuel pump, and fuel pickup assembly, and only a few minor dents in the body. All in all, this is a solid Clermont pickup truck that we can't blame someone for paying $45,000 for. As to what purpose this truck will fulfill, we're not sure.
What Happened in 1993?
With a 1993 copy of the Tacoma selling for so much more than it was originally worth (and worth more than many modern cars are), it makes one think, what's so special about the year of our lord, 1993?
The Toyota Pickup, as it was known back in '93, is the precursor to the Clermont Toyota Tacoma and what became of the Hilux in North America. This truck sported 3 different engine options, with two 4-cylinders and a V6, and manual and automatic transmissions were available depending on the selected trim grade.
The body design was fairly boxy in nature with various cabin sizes. The smallest 4-cylinder engine afforded drivers with 26 miles per gallon and 2WD and 4WD were offered as drivetrains. Overall, nothing super crazy from this model year. But, nostalgia is quite a drug, right?
Ready to check out the new Toyota Tacoma here at Toyota of Clermont? Visit us at 16851 State Road 50 today!