Will the New Toyota Aygo Come to North America?
Every model year brings with it new surprises that always put us in our happy place here at Toyota of Clermont. Recently we had the refresher of the Toyota Mirai, a new Sienna, and the Venza was revived! But, those gains don't come without significant losses. The Yaris is no longer being produced in North America and the Land Cruiser is heading for a speedy retirement (sad emoji).
While the loss is hard to cope with, that doesn't mean we aren't excited for the new Toyota models that are soon to come down the pike. Three electrified vehicles (2 EV, 1 hybrid) are due soon for the North American market and there's some speculation out there that the Toyota Aygo might even make its way to Toyota of Clermont. Don't know what we're talking about? We're here with the deets!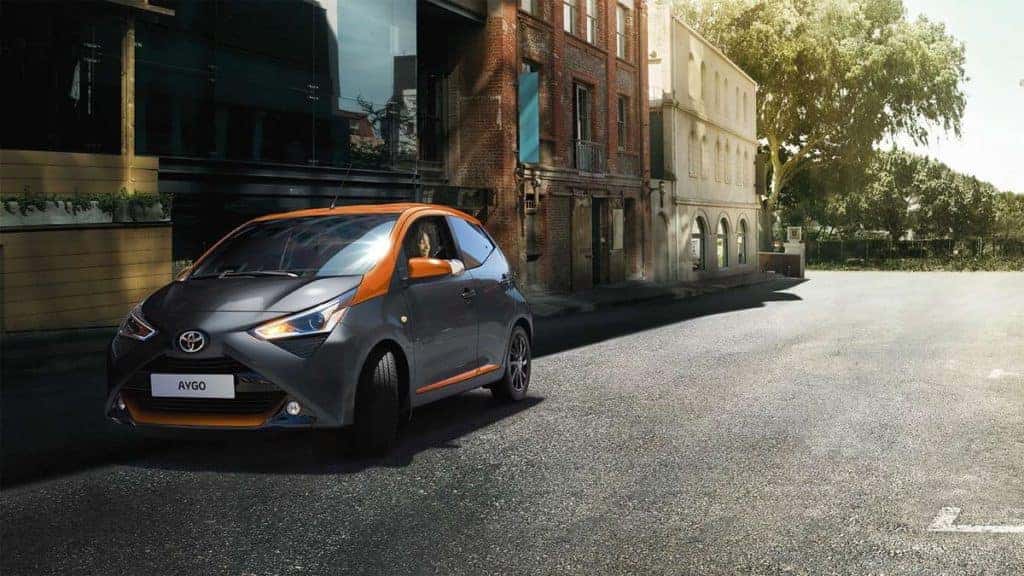 Some Background on the New Toyota Aygo
The Toyota Aygo might not be on your radar and that's likely because it's exclusively a European-sold model. It was first marketed and sold in 2005 and has been a staple of the European "city car" segment ever since. In North America we'd likely equate this Clermont new Toyota with the Yaris and other compact vehicles. It sports a small inline 3-cylinder engine that gets 72 horsepower and 69 lb/ft of torque and can achieve a top speed of 98 mph. Obviously, many would laugh at these figures this side of the Atlantic, but for commuting around the narrow streets of many European cities, the Aygo is a godsend.
North America could aptly be described as a commuter country where many major centers for business and leisure are far spaced. In many European countries this isn't the case and a compact vehicle that can traverse city streets is what many drivers go for. Especially when they can get up to 61 mpg, like the Aygo.
The Aygo X Prologue and It's Possible Journey Overseas
If you've been watching the headlines lately, you might have caught a glimpse of the the new Toyota Aygo X Prologue. Toyota recently released images of the new Clermont concept vehicle and my oh my is it edgy. If the C-HR and the Yaris were to ever have a lovechild (we ship it), this would most definitely be it. The sleek lines and fresh styling really appeal to the eyes and give this compact gas-sipper a unique look we'd love to see at the dealership.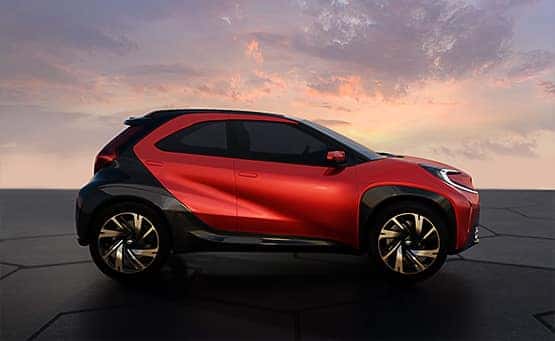 But, will it actually make its way to North America? Unfortunately, it's difficult to say and the likelihood is no. North America's vehicle market is predicated on size and power and the average vehicle size only continues to increase over the span of several model generations. The new Toyota Aygo is definitely an offering that would be welcomed (especially with how high gas prices are at the moment), but with it's underpowered engineering and compact design, it's not likely. Especially when considering that the Yaris is being removed from production, leaving the Corolla the most compact offering in this part of the world.
Shop for a New Toyota with us at Toyota of Clermont Today
Whether you're looking for a compact or larger new Toyota, Toyota of Clermont is here to help! We have an amazing selection vehicles at 16851 State Road 50 to shop from. Visit us today or browse our full inventory online!