Which new Toyotas are the best new cars for grads?
Your grad did it – they completed high school or college and are now on their way into the real world and – shudder – adulting. Why not help make the transition that much easier? Put them behind the wheel of a new Toyota best suited for their needs (and wants – after all, they did put in the work). Toyota of Clermont is here to give you a quick guide on the best new cars for new graduates so you can start shopping today. And don't forget to ask about our college grad rebate to save big bucks AND get amazing perks!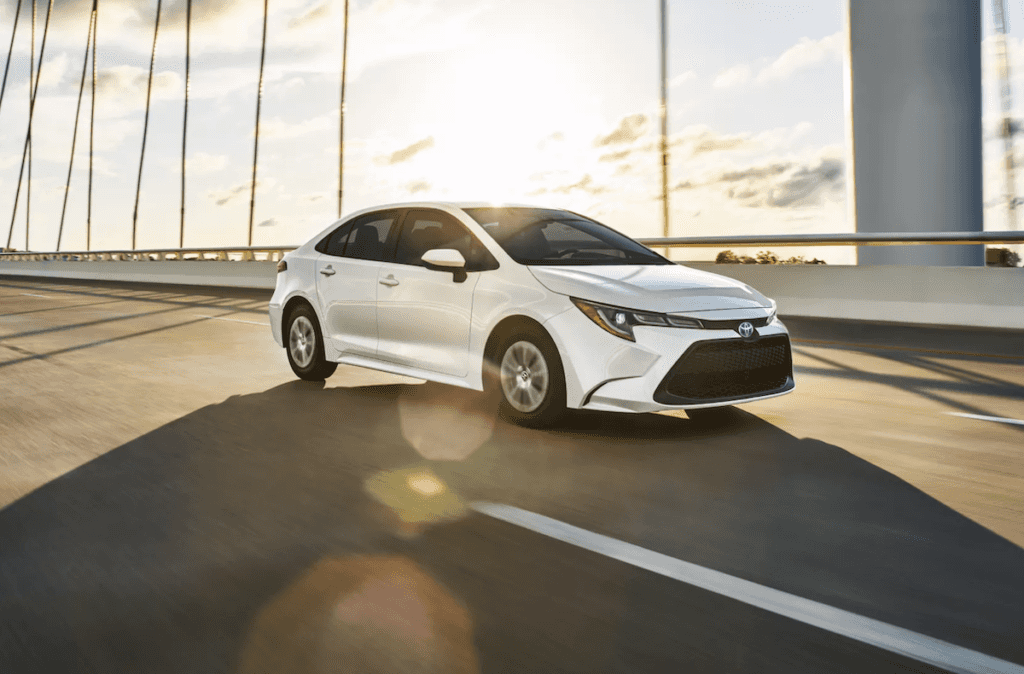 What you should look for in the best new cars for grads
Fuel efficiency: You definitely want your new grad to have the gift of fuel efficiency on their side. The higher their MPGs, the more money they can put toward other things like tuition, rent, etc. Look for a new Toyota that gets solid fuel efficiency, and don't forget – Toyota of Clermont has a great selection of hybrids and plug-in hybrids if you want to take fuel economy to an all-new level.
Safety: You also want the best of the best in safety tech for your new grad (let's be real – you want this for your kids no matter what age they are). Our Clermont Toyotas are the BEST new cars in this instance – they come loaded with safety features and options including Toyota Safety Sense, the Star Safety System, Advanced Airbag System, Blind Spot Monitor with Rear Cross-Traffic Alert, Hill Start Assist Control, anti-theft system, and more. You can rest easy that your new grad is protected no matter where this new phase of life takes them.
Space: Space doesn't hurt either (the more space they have, the less they'll call you and ask you to help them move). Check out our selection of fuel-efficient and affordable crossovers and SUVs to see which one best suits your new grad's style. You can also explore our truck selection – not only do we have options with spacious cabs, but also great towing capacities for pulling extra cargo behind.
Affordability: Even if you buy one of the best new cars outright for your grad, you still want it to be affordable. We have a wide variety of affordable new Toyotas in stock at Toyota of Clermont that spans cars, hatchbacks, trucks, SUVs, and more. And you can shop online or in person!
The best new Toyotas for graduates at Toyota of Clermont
Based on the above qualities, we compiled a little list of some of the best new cars at Toyota of Clermont that fit the bill. Schedule a test drive today for the:
See any and all of them now! Toyota of Clermont is conveniently located at 16851 State Road 50 in between the Florida Turnpike and US Highway 27. You can also see all of our inventory online OR call us at (352) 404-7000 to set up a test drive appointment. We're open until 10 pm seven days a week – don't forget to ask about our Toyota College Grad Rebate!