What you should know before adding a car spoiler
If you're considering adding a car spoiler to your current Clermont Toyota, good choice. This car accessory is an easy and affordable way to customize your car without having to put too much time or money into it, and it can also actually give you a performance boost. However, it's not something to do on a whim and our Clermont Toyota body shop techs are here to share tips. Find out what you should consider BEFORE you invest in a car spoiler!
What you need to know before investing in a car spoiler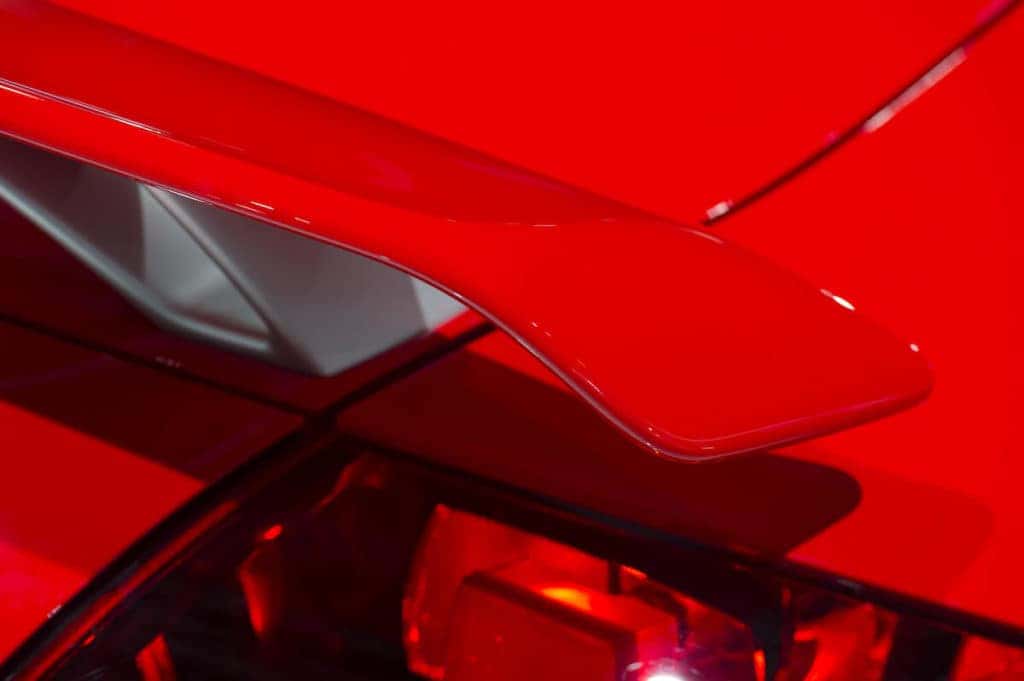 Tip #1: Think about paint colors. If you buy a carbon fiber spoiler or one that's merely primed to be painted, then you're in good shape – you don't really need to worry about your car's current paint color. However, if you're buying a painted spoiler, make sure it matches the paint on your car. Keep in mind that paint codes are unique to makes and models so "close enough" isn't going to cut it – you want the match to be exact so your ride looks its best.
Tip #2: Consider your car's overall design. Before you swipe your credit card for a car spoiler, do a bit of research to see what it's going to look like in real life. Instead of relying on edited photos on the internet (which use certain angles and lighting to look a particular way), see if you can find similar cars with the same spoiler in real life to see what it will look like on a day-to-day basis. You don't want to wind up with a car spoiler that looks silly on your vehicle.
Tip #3: Know what maintenance will be involved. Car spoilers are just like any other part of your car – they need to be maintained. You should look into what type of care your new spoiler will need (washing, waxing, etc.) and be aware that also like any other car part, they can sustain damage. Dents, dings, scratches, and even wind damage are all possible, so be ready to make repairs as necessary.
However, once you've done your research and prepped yourself to add a car spoiler, it's time to reap the benefits. These car accessories are a great way to make your Clermont Toyota truly stand out and look custom without having to invest in pricy accessories like a new paint job or new wheels. Additionally, did you know that car spoilers can actually enhance performance? They catch when you drive, and in turn push the rear of your car down. This causes improved handling without even having to touch anything under the hood.
Find your car spoiler with Toyota of Clermont
Ready to shop for your car spoiler? Let our Toyota parts and body shop departments help! We're open and waiting for you at 16851 State Road 50, just west of the Florida Turnpike. Call us to schedule an appointment at (352) 404-7001!