What Happened to the Electric Car Toyota E Palette?
Toyota is undergoing quite a metamorphosis regarding its product lineup. The future is coming fast and it looks like our namesake is meeting it with equal speed and ambition. The new Toyota Tundra is set to arrive later this year and it's a testament to what can be done with vehicles today. A hybrid drivetrain that overpowers the internal combustion model, a vastly improved infotainment UI, and cutting-edge futuristic designs. Yes, Toyota is meeting the moment (mostly). But, there's one futuristic project that never quite got the spotlight due to a global pandemic and other things. The electric car e-Palette. Whatever happened to that? Toyota of Clermont is here with the answers!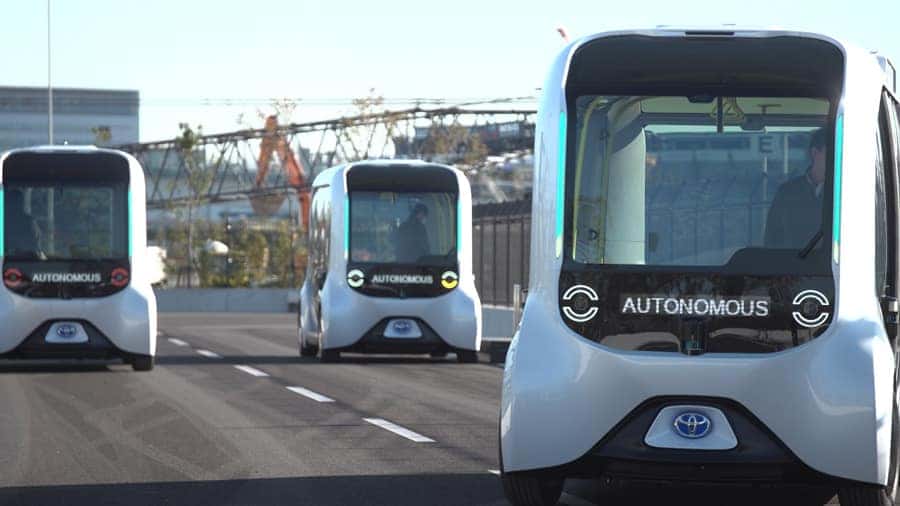 An Ambitious Electric Car Project
While Toyota might have a widespread reputation for being laggard when it comes to rolling out a Clermont electric car model compared to its competitors, Toyota was very big on the experimental front. Their R&D department was going to work producing incredible concept models, new and unique engineering, and developing vehicle autonomy software. One of the biggest results of that was the e-palette. Here's a little background to catch you back up to speed:
The Clermont electric car e-Palette was developed as a strictly battery electric vehicle (BEV) that also made use of autonomous driving.
It was to be a transportation concept that allowed a small number of passengers to travel while standing up around cities and other congested areas. Think of it like a subway or rail car.
The goal of the e-Palette was to "create mobility for all" by making transportation more responsive and accessible to people throughout an area rather than using intrusive subway infrastructure and ridesharing/taxi cabs.
The vehicle itself had a tall, clear, minimalistic design with small seating areas and handrails inside for passenger comfort.
So, What Happened to it?
With such a bold Clermont electric car concept in the docket, you might be wondering what happened to it and why you didn't hear more news about it. Well, the e-Palette was slated to make its debut at the Tokyo Olympics in 2020 but due to the global pandemic, there was far reduced fanfare for the showcase. The e-Palette was still used widely during the games for transportation, but not nearly on the scale it was intended and the press attention was greatly overshadowed due to the controversy of the games.
The electric car e-Palette continues to be developed by Toyota for application with the Woven City. Its purpose currently is to be the main provider of transportation in Woven City as the futuristic city concept will rely solely on public autonomous transportation.
The future is looking bright for Toyota. Apart from the e-Palette concept, the bZ4X was confirmed to be coming to North America, there's still heavy acquisition and investment from Toyota on the vehicle autonomy front, and vehicles are becoming more powerful and advanced than ever.
Ready to welcome the future? Visit Toyota of Clermont for the latest electric car and more. Find us at 16851 State Road 50.