What About the New Toyota Sequoia?
We know we know, be happy with what you have, ya-da ya-da ya-da. It's never wrong to be appreciative of what you already have or what's coming soon. But, we can't help but want just a little more. The 2022 Toyota Tundra is coming very soon and it's packing an entirely new loadout with engineering, interior features, and a whole bunch of new tech. The upcoming Tundra is truly a marvel and we honestly can't wait for it to show up here at Toyota of Clermont.
Although the new Toyota Tundra is on its way, we can't help but look to the next best thing coming down the great Toyota pike. Naturally, because the Tundra is coming, we can only imagine that the Sequoia will be the next best thing to hit the Toyota lineup. With no formal announcement, we can only speculate so far, but that's a big part of the fun. Check out the latest theories on this new Toyota from Toyota of Clermont right here!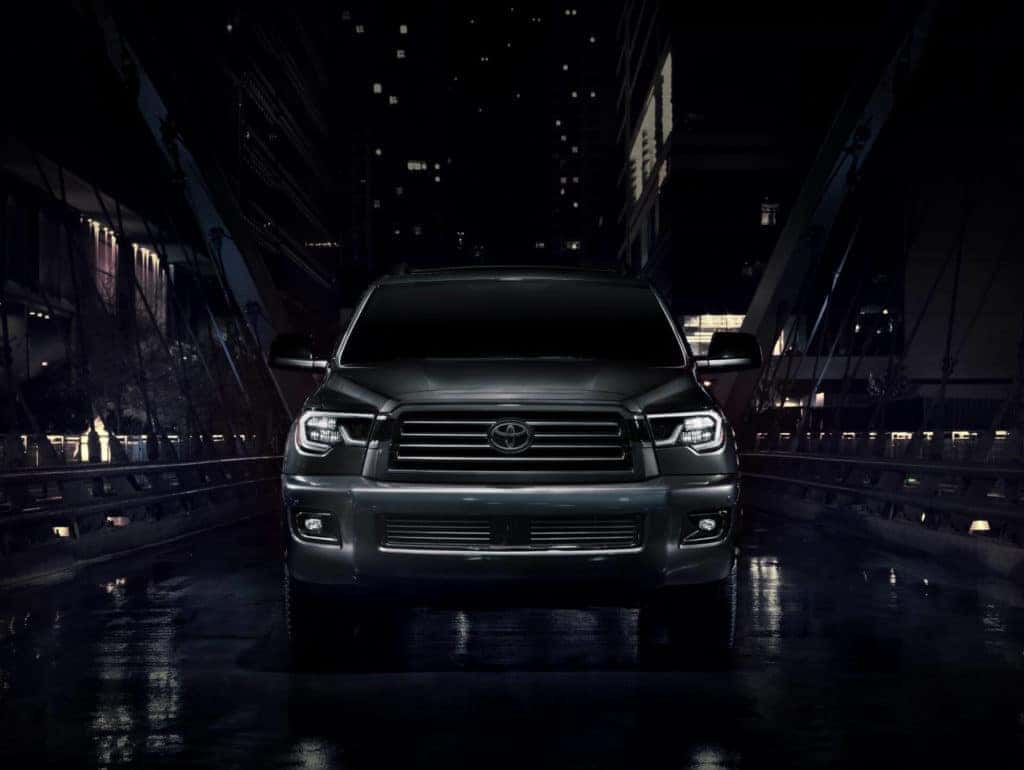 What's the Deal with the New Toyota Sequoia?
As we said, the new Sequoia hasn't received any official news or even a teaser in the slightest. There's no word on whether or not a new model generation is coming or if it's being shelved. We've already lost the Land Cruiser, the Yaris, and many suspect the C-HR is leaving as well. While many digital sleuths are able to decode when models will be leaving the lineup, the Sequoia remains a big mystery.
We can't deny our love for this big beefy boy Toyota SUV, but we'd be lying if we said this SUV has a very storied past. The Sequoia has always been an odd duck in the Toyota lineup here in Clermont. The new Toyota Sequoia occupies a spot between the 4Runner and the Tundra which is an odd one. It's got the power of a full-sized pickup at its back but adopts the body of an oversized SUV. Many saw it impractical as a family mover because of its poor fuel efficiency and availability of other options like the Highlander and Sienna.
From an off-roading standpoint, the Clermont new Toyota Sequoia performs similarly to the Tundra, but definitely isn't packing all the customizable possibilities of its pickup truck sibling due to its lack of a bed. Like we said, odd spot to occupy. But, the theories for this beefy SUV are aplenty and seem highly promising.
A New Toyota Sequoia in Clermont?
It's likely that if a new Sequoia were to hit the lineup it would include elements similar to its newly revealed sibling. Expect the twin-turbo V6 to make an appearance and a highly powerful and fuel-efficient and hybrid drivetrain to boot. The styling will also likely be similar to that of the Tundra. Angular, highly stylish, futuristic, and rugged all wrapped in one large-scale SUV.
The infotainment will be carried over from the Tundra and it will also feature a large touch screen and posh interior upholstery.
Need we say more? Check out the latest new Toyota news from Toyota of Clermont right here. See you next time!