Wait. Is there a New Toyota Tacoma Coming?
With all the new Toyota goings-on lately, it has us feeling like it's a holiday. Maybe we're hunting for Easter eggs, and each new reveal is an egg found or maybe it's like Christmas morning with presents stacked high. That's all to say that it's been a happening time if you're a Toyota fan lately and it seems like there's more and more coming. We've had the new Tundra, new technology, and more revealed recently and we're still processing it all. But, while that's all exciting, today we're focusing a bit more on a smaller truck that's everyone's fave. The new Toyota Tacoma is being speculated for a makeover very soon and we at Toyota of Clermont have the latest on what to expect. Let's dive in!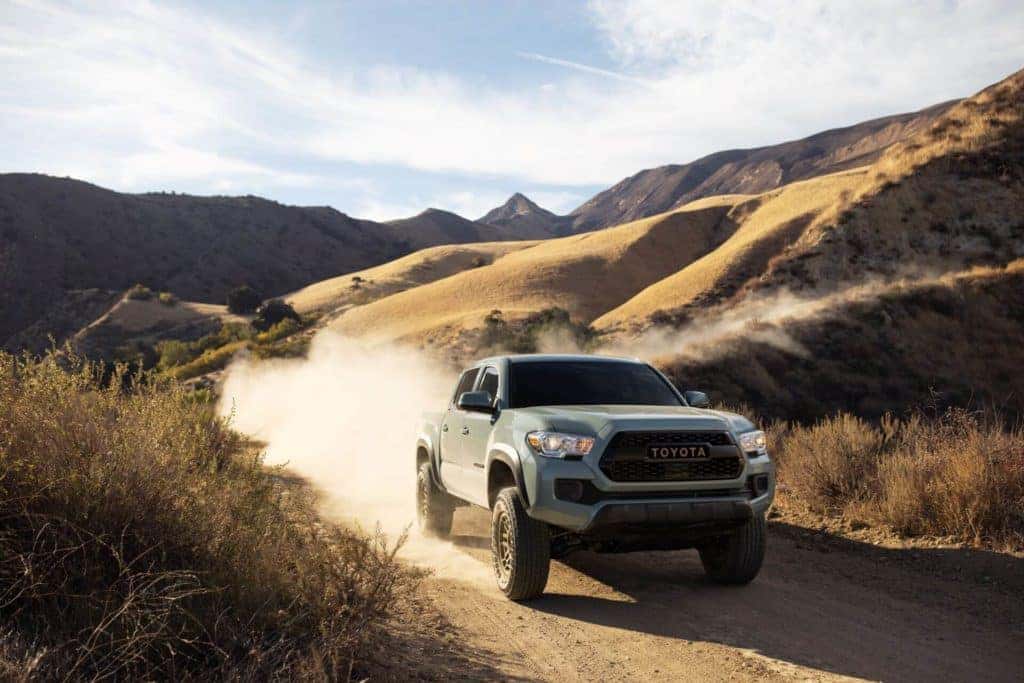 First the Tundra. Now a New Toyota Tacoma
Yes, Toyota fam. The Tundra was revealed to us very recently, but our impatience and excitement has us screaming for news on a new taco. Luckily, with the Tundra undergoing a metamorphosis, it's likely that the Clermont Toyota Tacoma isn't too far behind. It's been consistent for a number of years and the time is ripe for a shake up. We haven't received any official news regarding the possible upcoming model, but that hasn't stopped the internet and other automotive industry journalists from offering up their 2 cents. Here are a few things we might see happen with the Clermont Toyota Tacoma soon:
It's likely that the new Tacoma will have new engine options to carry it into a new design generation. Currently, the compact Clermont pickup sports a V6 and a 4-cylinder engine as its options. With the Tundra sporting a twin-turbo V6 and an optional hybrid drivetrain, expect the Toyota Tacoma to do something similar.
This coincides with the point made above, but it's likely that new Tacoma will sport an optional hybrid drivetrain. This will not only dramtically increase its power capability (like it has with the upcoming Tundra's twin-turbo V6 engine), but it will also ramp up its fuel efficiency to a new level.
Don't expect Toyota to turn the Tacoma in a total BEV just yet. The bZ4X has yet to hit the market and with such widespread acclaim for the upcoming Tundra's specs, it's likely Toyota wills stick to this formula.
A redesigned exterior is a definite given. The new Clermont Tundra is getting a redesign inside and out and it's only fair to assume that a new Toyota Tacoma will follow the same route. As to whether that will look similar in scope to its larger sibling is unknown.
The suspension sysytem of a new Clermont Toyota Tacoma is likely to be overhauled as well. Toyota opted to change the Tundra over from leaf-spring suspension to a more advanced system. The Tacoma could see a similar upgrade that would give it better handling both on and off the road.
You should also expect the Tacoma to be another model to sport Toyota's all new infotainment system and other convenince technology.
Ready to welcome a new Toyota Tacoma to Toyota of Clermont? Stick with us here on our blog for the latest info!