Unique New Toyota SEMA Loadouts
Each year Toyota takes the vehicles that we know and love and gives them a unique hypothetical remix that makes us all clamor and beg for production. The Speciality Equipment Market Association (SEMA) event happens each year and Toyota always shows up and shows out. While this year has thrown many things through a loop, the show must go on and we're beyond excited that we've gotten to take a look what SEMA has to offer this year and that we get to share it all with you. With a second wave of loadouts here, Toyota of Clermont is ready to show you some amazing new Toyota hypotheticals!
Custom Loadouts from SEMA are Here and Wow!
The SEMA show each year displays amazing custom hypothetical models that leave many drivers itching for a genuine production model. This year's second wave of new Toyota loadouts look incredible and here they are:
2021 GR Supra Sport Top
Last year, Toyota unveiled a unique Heritage Edition for the Clermont Toyota Supra that hearkened to Mk4 generation. For this year Toyota had a goal to provide the throwback model with a companion. The Supra Hot Top also takes things back by removing the roof from the Supra. Like a typical convertible, the Supra Sport Top has been bolstered in its body design to provide for an open air experience up top with no perpendicular running bar that would suggest a T-Top design. This model is also designed with Mk4 details like a special basket handle and round taillights.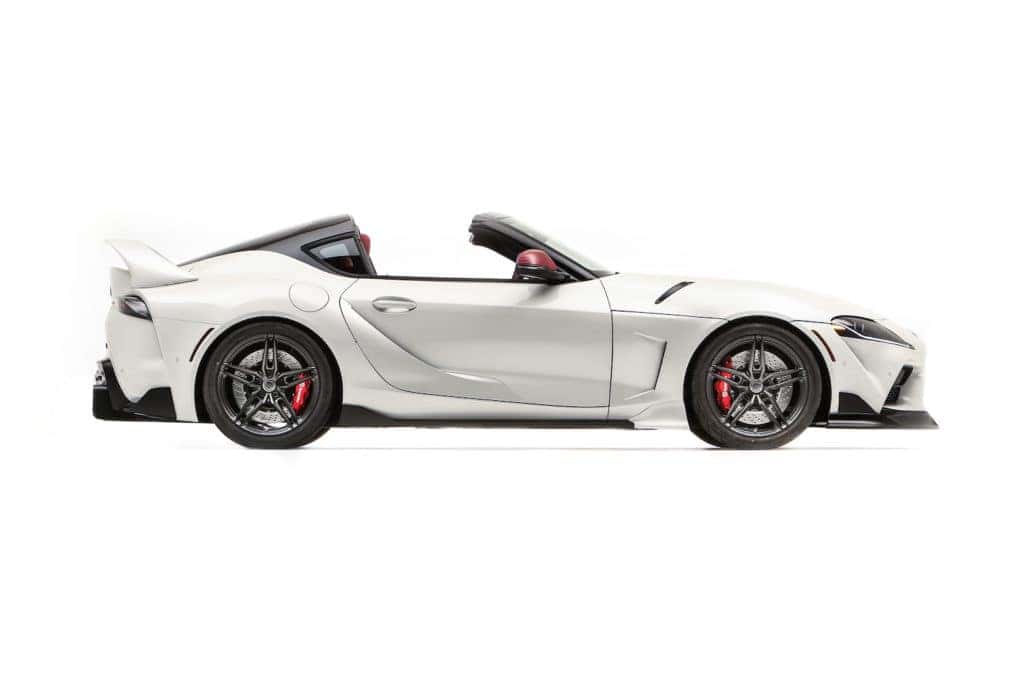 TRD Sport Trailer
The bed of a truck is truly the most useful feature of a Clermont new Toyota car. You can haul just about anything in there and get things done more efficiently. But, what if you detached it from say a Tacoma and loaded it with enough gear to make camping a tad more glamorous (glamping?)? You'd likely find yourself with the TRD Sport Trailer. This unique hypothetical Toyota accessory takes a Tacoma pickup bed and outfits it with a variety of Overlanding off-roading and camping accessories. The new Toyota concept is designed with features like a remote-operated scissor lift, a Yakima tent with awning, a custom-built toilet with trash can, refrigerator, hot water heater, slide out sink and stove, lighting system, and tanks for both fresh and gray water. With this unique setup, your next camping trip is bound to be more comfortable.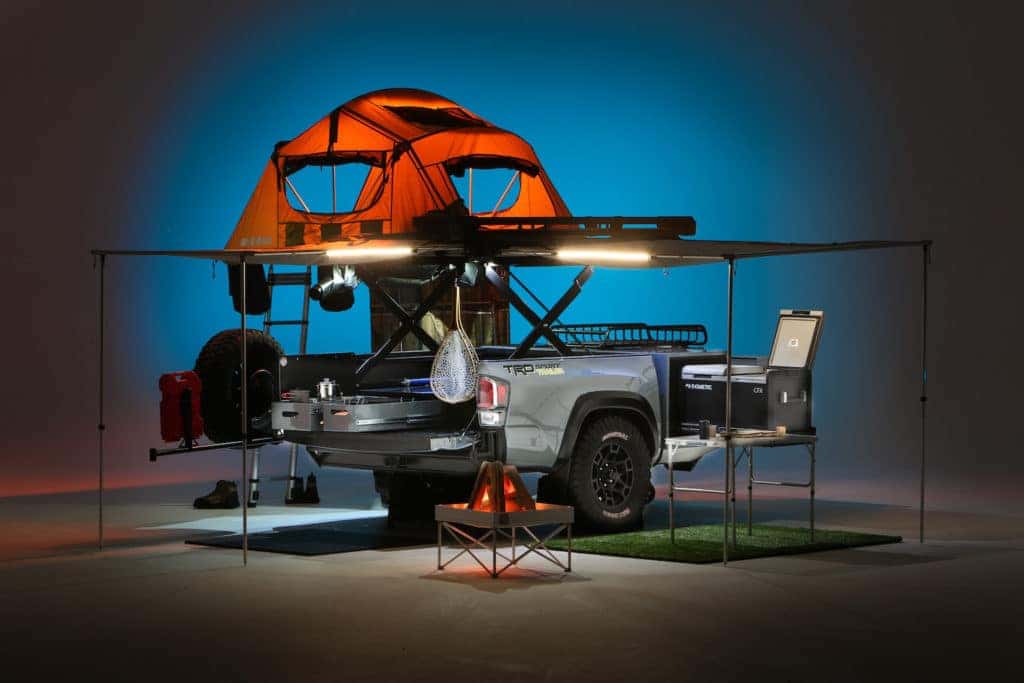 2020 GR Supra Heritage Edition
Toyota brought back the iconic new Toyota Supra Heritage Edition for the SEMA lineup this year and it has us at Toyota of Clermont excited about the possibilities of a future production model. This year's model adds a few key features to the design, like large brakes, turbocharger and ECU, custom front and rear suspension, and a tuned engine.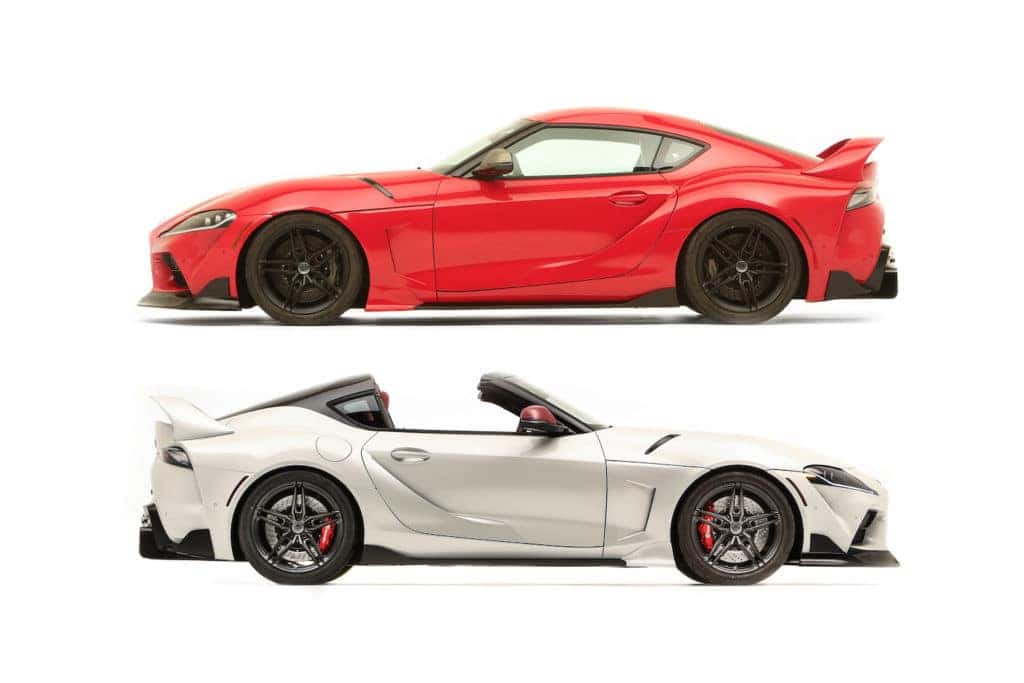 Shop Unique New Toyota Models at Toyota of Clermont
While the models you see here from this year's SEMA show aren't in production just yet, that doesn't mean you can't behind the wheel of a unique special edition new Toyota model. Shop with Toyota of Clermont today at 16851 State Road 50.