Toyota of Clermont works with DreamCatcher Horse Ranch Rescue Center
Here at Toyota of Clermont, it's important for us to get involved in our local community. We love to give back and while we make up just a small portion of what our entire community has to offer, we love being the change we wish to see. Our local residents mean the world to us – both two-legged and four-legged! That's why our Clermont dealership is so proud to be working side-by-side with DreamCatcher Horse Ranch Rescue Center!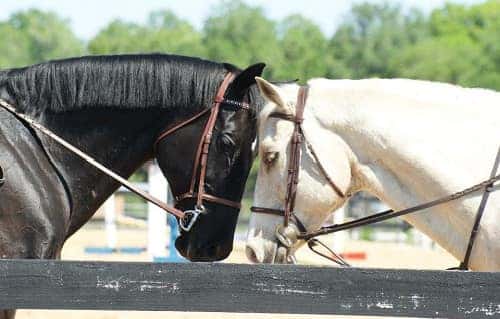 What's DreamCatcher all about?
DreamCatcher Horse Ranch Rescue Center in Clermont was founded in 2010 to help with horse neglect and cruelty prevention, and while this organization didn't originally plan on opening a rescue center, it sort of just happened. Every year, DreamCatcher cares for horses who need veterinary care, food, a home, and most importantly – love! These amazing animals learn how to grow and function like any other horse and the care team at DreamCatcher works every single day to help these horses trust humans again. 
Not only does the DreamCatcher team work really hard to take care of their amazing horses, they also strive to create awareness within the local Clermont community. To achieve this goal, the rescue remains open 7 days a week and offers various programs and fun activities that resonate with all ages. The Clermont rescue is also open to the public for educational and family programs that get you up close and personal with some of DreamCatchers' favorite four-legged friends!
DramCatcher needs our help
Continued success and bright futures for these magnificent creatures doesn't come cheap though. Want to get involved and help out? Sponsor a horse! Your contributions to the rescue provide the horses with food supplies, veterinary care, and shelter. Any amount helps, but to give you a better look at how DreamCatcher utilizes your contribution, there is a breakdown list of all of the things our horses need including: 
$25 will buy a bag of feed or treatment for sand in the horse's belly
$30 will pay for steroid treatment for 1 month
$40 will buy 2 bales of quality hay for protein
 or a weight supplement

 or a farrier treatment (needed every 6 weeks)
$50 pays for 2 bags of feed
or a coggins blood test to ensure horse has no infectious diseases
$75 pays for annual shots
 or 3 bags of feed

or a joint supplement.
$100 buys enough grain to feed a horse for a month
$150 pays for annual dentist care for 1 horse
$250 will cover the cost to feed and care for a horse for a month
$750 for 3 months
$1500 for 6 months
$3000 for a year.
To contribute, call or text DreamCatcher Horse Ranch and Rescue at (407)702-8332 or visit at 10639 Toad Rd in Clermont!