Toyota of Clermont's tips for when you hit a parked car
If you've ever hit a parked car with your vehicle, you know just how stressful it can be. It's not quite as stressful as if you get into a collision with another moving vehicle, but still – it can be a hassle to deal with and how you react to it shouldn't be the same as other types of car accidents. Our Toyota of Clermont body shop experts sat down with us to give us the best advice possible for when you hit a parked car, so check out this quick and easy guide.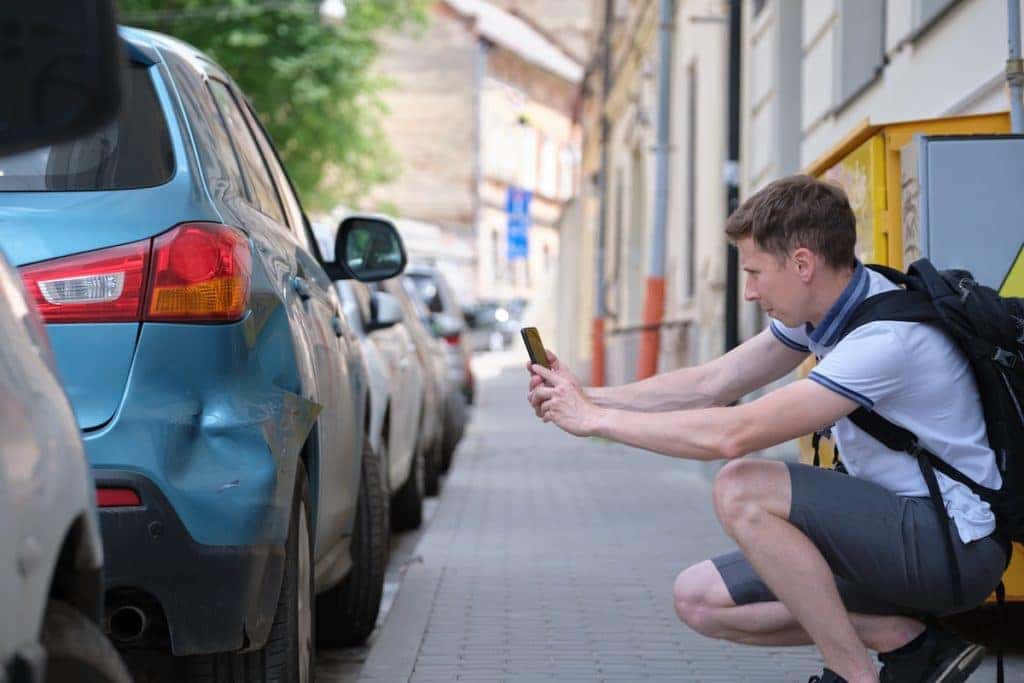 Four things to remember after you hit a parked car
First, don't leave the scene of the car accident. You may think you don't need to stay if no one is in the other car, but you do. Believe it or not, if you leave the scene, you can be charged with a hit-and-run accident. This is a major offense that can lead to jail time, community service, hefty fines, and a big rise in your car insurance premiums (so all in all, no good). And even if you didn't see any witnesses, security cameras and surveillance cameras are just as good as another human. Don't chance it!
While you're waiting for the other driver to return, use the time to document what happened. You should write down as many details as you can in case you can't recall them later. Remember to jot down things like:
The make, model, color, and distinguishing characteristics of the other car
The date, time, and exact location of the car accident
A detailed description of HOW it happened
The names and numbers of any witnesses to the accident
And take pictures. You'll want to detail both the damage to your car AND the damage to the other vehicle.
But what happens if you've been waiting for ages and they don't come back to their car? You can't be expected to wait there forever until they eventually show up. If you've waited a bit, documented everything, and still don't see them, then it's time to get out the pen and paper. Leave them a note in a conspicuous place, like under a windshield wiper, and give them information like your name and number, your insurance info, and a brief description of what happened so they can contact you and you both can move forward with the process of repairs.
Finally, get in touch with your car insurance agent. Your property damage liability coverage should pay for repairs on the other car, while your collision coverage should handle repairs on your car. You'll likely have to pay a deductible, but it'll be cheaper than paying for repairs out of pocket, especially if the damage is bad.
Contact Toyota of Clermont for repairs after a car accident
Whether you have more questions about what to do after a car accident or need repairs after hitting a parked car, Toyota of Clermont is your go-to. Our body shop is ready and waiting to get you back on the road! Call us today at (352) 404-7001 or stop by and see us at 16851 State Road 50, just west of the Florida Turnpike.