Toyota of Clermont's best tips for safe driving around semi-trucks
Does driving on the highway make you feel just a little bit stressed out? We get it – you're moving at a high speed (which means you have less control of your car and less reaction time) and so are other cars. You also have to take into consideration bad weather conditions, fatigued and distracted drivers, and traffic. All in all, it can be a harrowing experience. However, Toyota of Clermont is here to help (as always) – here are five tips for safe driving around semi-trucks and tractor-trailers.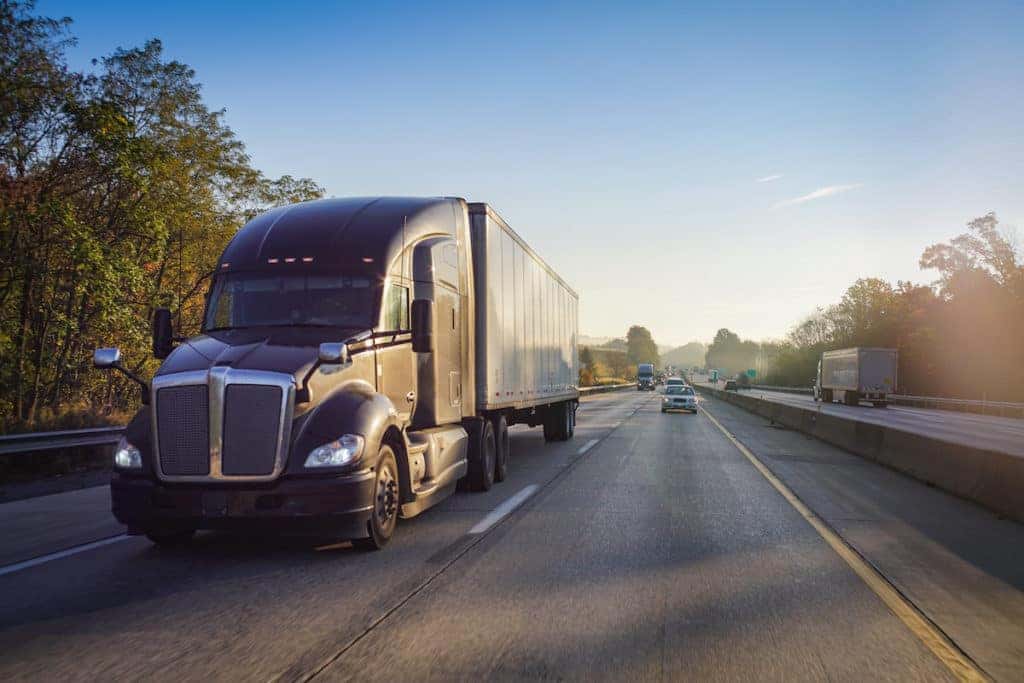 Our top five safe driving tips for driving around a tractor-trailer
Tip #1: Always pass on the left hand side. You should always pass semi-trucks and tractor-trailers on their left-hand side. This is common road courtesy. You should also never pass on a double yellow line. When you pass, do it fast but safely, sticking to the speed limits and taking care not to cut the truck driver off when you move over to get in front of them. Make sure you also use your turn signals so the truck driver and the cars around you know where you're going!
Tip #2: Avoid their blind spots. Avoid the blind spots of semi-trucks – if they can't see you, there's a chance they could try to move into your lane and hit you. An easy safe driving tip to remember: If you can't see the driver's side mirrors, then they likely can't see you and you're in their blind spot. Try to stay out of blind spots in general and move through them quickly to avoid a collision.
Tip #3: Don't spend more time next to them than you have to. Here's a safe driving tip directly from a truck driver: don't spend any more time driving next to a truck than you have to. Tire blowouts, distracted driving, etc. could force them into your lane and result in a dangerous and possibly fatal accident. Try not to linger by them – pass them and put some distance in between your Clermont Toyota and their truck.
Tip #4: Leave plenty of space for them. You should also leave plenty of distance between your Clermont Toyota and tractor-trailers. They're much bigger than your passenger car, take longer to stop, take much wider turns, and as such, need a bit more wiggle room on the road. This is especially true of tailgating. Tailgating a tractor-trailer is extremely dangerous; your front bumper won't help prevent the accident because it's too low. What's more likely is that your windshield will impact the truck, which can be fatal for you and your passengers. Leave plenty of distance as a safe driving rule!
Tip #5: Avoid driving by them in high winds. We've talked about giving tractor-trailers plenty of space, and that's especially true when you're driving in high winds. Semi-trucks have a lot more surface area than your car, and if the wind hits them hard enough, it can force them into your lane. Try to pass them quickly and avoid coasting next to them in bad weather.
Toyota of Clermont has answers to all of your safe driving questions
Have more questions? We've always got answers straight from the experts. Call Toyota of Clermont today at (352) 404-7000 or follow us on social media for more safe driving tips!