Toyota of Clermont tips for when your car runs out of gas
If you've ever run out of gas – and we mean completely run out of gas, like stopped on the shoulder of the road, not gliding into the gas station on the last few drops – you know how stressful and at times, scary it can be. And it does happen. Whether you forgot to fill up, thought you could make it farther than you actually could, or have an actual issue with your car (like a malfunctioning gas gauge), running out of gas is nothing to be embarrassed about. But it IS something that can be stressful, so check out these Toyota of Clermont tips on how to deal with it.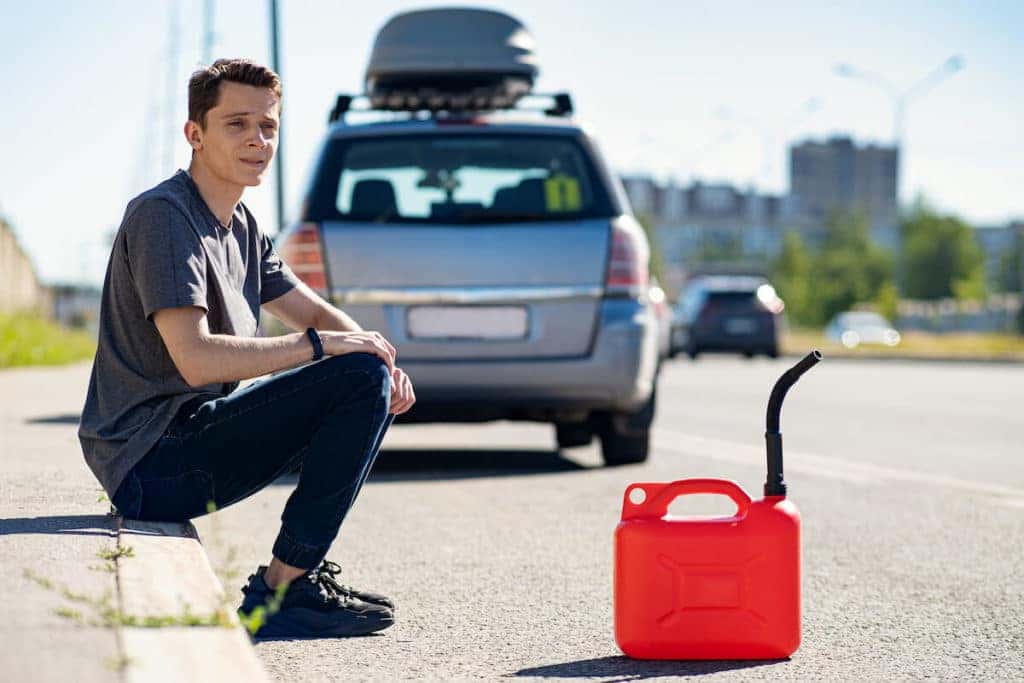 The signs you're about to run out of gas
You need to know how to spot the signs that your car is running out of gas to be prepared for the situation, so here they are:
A loss of power or acceleration; when you push on the gas pedal, nothing happens
Jerking, sporadic acceleration that only lasts a second or two and then dies off
Sputtering noises from the engine
Backfiring
If you notice any of these signs in your Clermont Toyota, you're likely about to run out of gas completely and it's time to take action.
So then what steps should you take if your car is running out of gas? Here's the breakdown for this roadside emergency.
How to react to this roadside emergency
First, pull over. If you notice your car running out of gas, pull over ASAP. You should look for a parking lot or a spot on the side of the road that's flat and free of mud and sand. Additionally, try to get as far from traffic as you can. If it's dark out, look for a well-lit spot to park and wait for help. And if you're pulling over on the side of the road, make sure to put your car in park, pull the parking brake, turn on your hazard lights, and turn your wheels so they're pointing away from the road (so if you're struck by a car, your car won't be pushed into traffic).
Second, pinpoint your exact location. You'll need to know exactly where you are to be able to request help. If you're asking a friend or family member for an assist, you can always share your location with them on your smartphone. However, if you're calling roadside assistance or for a tow, you'll need to know where you are. Use the addresses of nearby businesses or cross streets to help pinpoint your location, or if you're on the highway, use mile markers and exit numbers.
Third, call for help. Finally, call for help. You can always call AAA or Mach1 for roadside assistance, or reach out to friends and family to bring you a gas can with some fuel in it. Additionally, sometimes your car insurance will offer help with fuel delivery or towing in this scenario. Worst case, you may have to walk to the nearest gas station. Be sure to use the sidewalks and stay away from traffic.
Want more tips or need assistance with your Clermont Toyota? Call us today! Toyota of Clermont is open seven days a week at (352) 404-7000 and we're conveniently located just off the Florida Turnpike at 16851 State Road 50.