Toyota of Clermont inside scoop: the 2019 Toyota C-HR
With the new lineup of 2019 Toyota models coming soon, it's hard not to get excited. One vehicle that stands out is the 2019 Toyota C-HR. This Toyota crossover captivates with its modern design and still has all the interior space you could possibly want from a vehicle in this class. We at Toyota of Clermont have received some exciting news regarding the 2019 Toyota C-HR, including a new lineup of vehicle trim packages, some additional features, and new pricing points.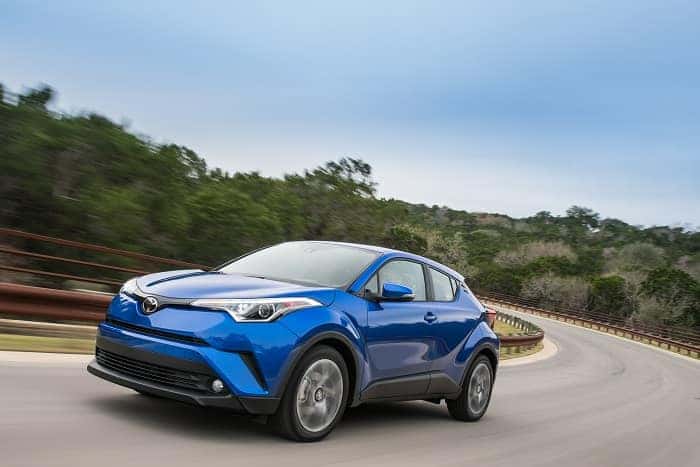 Newly announced features and pricing
The 2019 Toyota C-HR is expected to maintain some similarity to the previous year model, but the new Clermont Toyota model will include some new features. With the addition of several new trim options, Toyota crossover buyers will have the ability to pick and choose a model to fit their budget. The Limited trim package option also offers buyers a more affordable Toyota crossover that comes equipped with numerous features to satisfy every driver.
Although new trim packages have been announced, all 2019 Toyota C-HR models will come standard with Apple CarPlay. This feature allows iPhone users to integrate several functions of their phones directly with the Clermont Toyota's satnav system. Drivers of the Toyota crossover can use their phone, music, maps, and several other apps hands free or by touch without ever having to use their cellphone. However, this vehicle does not offer a form of Android integration.
The 2019 vehicle offers two new trim options, the LE and Limited, in addition to the XLE package. These trim packages offer a Toyota C-HR buyer numerous choices with regards to both budget and choice of features.
At the lowest price point, the LE Clermont Toyota crossover trim package will have a starting MSRP of $21,990, including a $1,045 destination charge. This model will include all standard features.
The XLE package's MSRP will start at $24,025 and include all standard features with some additional upgrades. These include, keyless ignition, 18 inch alloy wheels, lighted vanity mirrors, auto folding exterior mirrors, a blue flame exterior paint option, and puddle illumination.
The newly announced Limited trim package for the Clermont Toyota crossover will have a starting MSRP $27,045 and will include leather upholstery, an Entune 3.0 infotainment system, new exterior accents, and rain sensing windshield wipers as well as the features from the XLE model.
Included with the XLE and Limited trim packages of this Clermont Toyota are safety features like rear blind spot and rear cross-traffic alerts.
The exterior design of the Clermont Toyota is similar to its 2018 predecessor, but there could be some possible additional accents like a black painted roof option and/or chrome window trim.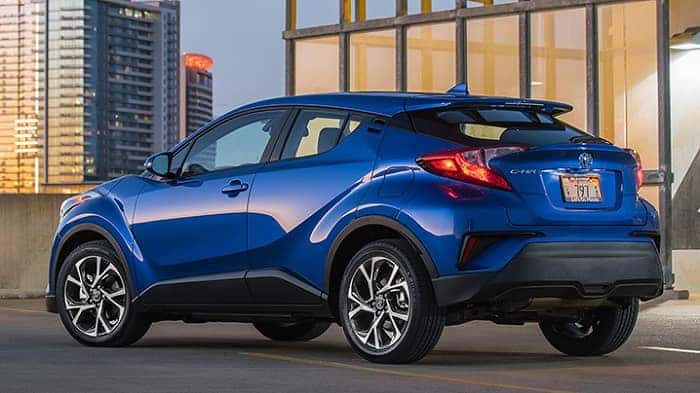 Come test drive a Toyota C-HR today!
If you're excited for the new Toyota C-HR, come test drive one our 2018 models! We're located at 16851 State Road 50, in between the Florida Turnpike and Highway 27. Call us at (352) 404 – 7000 to schedule your test drive today!