The weirdest Toyota models ever debuted
Toyota is a brand that's renowned worldwide for its innovation. And here at Toyota of Clermont, we're proud to sell a product that embraces research, creativity, and dedication to continuous evolution. However, there have been a few times where Toyota shot in the dark with a new model or concept… and missed completely. Today we're bringing to your attention four of the weirdest Toyota models or concepts ever debuted so you can see where the mark was missed, despite best intentions being involved.
Four of the weirdest Toyota models ever released
#1: Tundrasine: The Toyota Tundrasine was a seriously misguided concept vehicle that was unveiled at SEMA back in 2015. The Clermont Toyota Tundra is a cool truck, limousines are cool vehicles… but in no realm should they ever be joined as one. This weird Toyota model was based on a 1794 Edition Toyota Tundra and featured 8 doors that led to a luxurious brown leather interior that was inspired by Lear jets. It was 26 feet long, looked like a limo, yet still had a bed in the back to haul cargo… firm pass.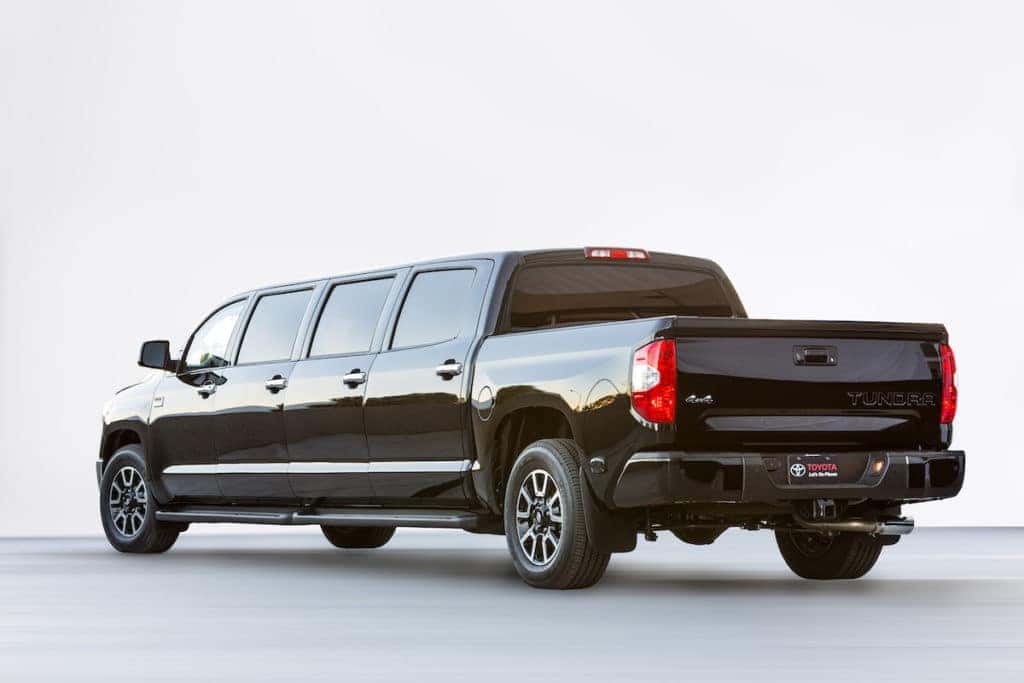 #2: Sera: The first thing – or person – that springs to mind when we see the Toyota Sera coupe is Marty McFly. This three-door hatchback screams Back to the Future and not because of its 80's-looking design elements. The doors open upward instead of outward, similar to the Delorean. On top of that futuristic vibe, this Toyota model offered both automatic and manual transmissions, a 1.5L inline-4 engine, and surprisingly, a spacious trunk under the cargo hatch. It was sold exclusively in Japan from 1990-1995, so unless you have a Doc-Brown-esque time machine, chances of getting your hands on one are slim.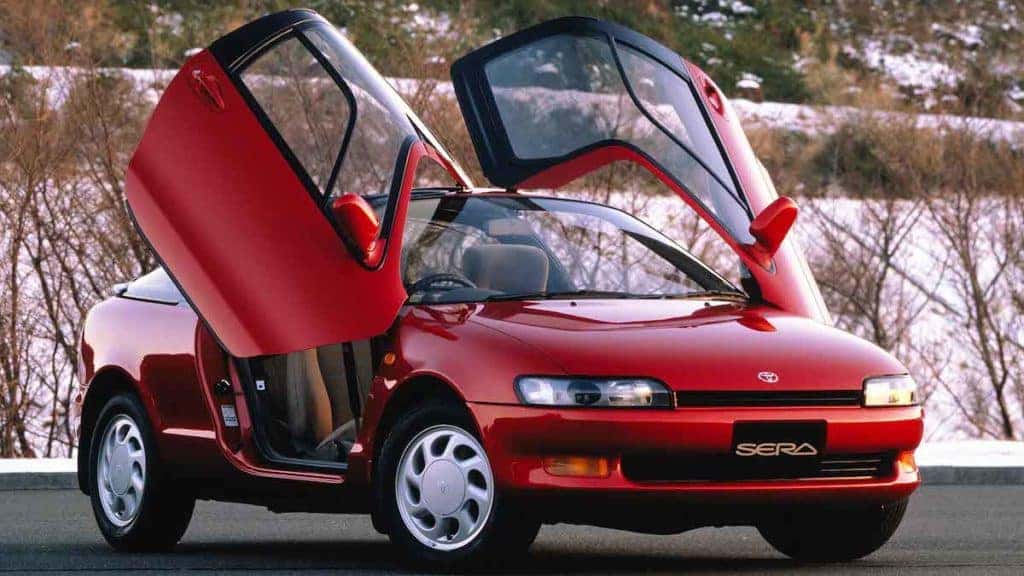 #3: Mega Cruiser: Remember the Hummer and how "cool" it was (we put those quotation marks there for a reason)? The Toyota Mega Cruiser was Toyota's response to the Hummer and was actually available for purchase in Japan from 1996 to 2002. It was mostly used by the military in Japan for transport, with a few police battalions and other first responders putting it into action as well. It featured a 4-1L turbo diesel inline-4 engine and a four-door design, as well as an automatic transmission with a two-speed transfer case to send power to all four wheels. As you can probably imagine, it served its military purpose well, but wasn't a popular choice for school pickups.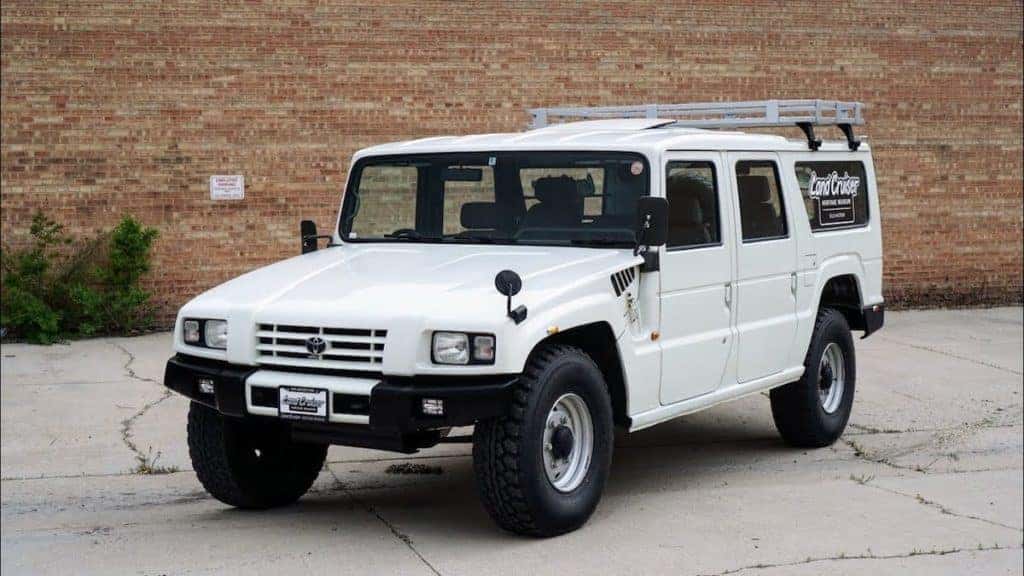 #4: Previa: The Toyota Previa was an interesting-looking Toyota minivan sold all over the world. It was produced in the US from 1990-1997 and despite its egglike shape, was a popular option for families. One of this Toyota model's weirdest features was its mid-engine design – in order to access important engine components, mechanics would actually have to disassemble the interior of the van, going so far as to remove seats. Not exactly convenient for something as simple as replacing a spark plug!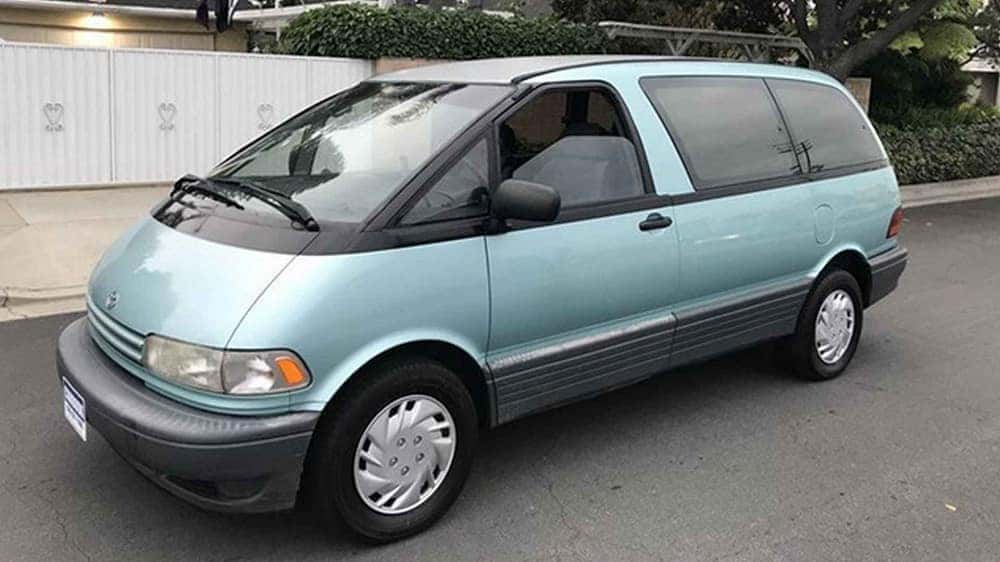 Shop for a new Toyota at Toyota of Clermont
If you're in the market for a more normal Toyota model, you're in luck! Toyota of Clermont is open seven days a week for your convenience at 16851 State Road 50. You can call us for more info today at (352) 404-7000!