The best new Toyotas for Uber drivers in 2023
Are you considering adding a side job to your repertoire in 2023 to make a little extra money? Becoming an Uber driver is a great way to do it, and it's also a great way to meet new people and explore parts of your town that you've never seen. However, before you kick off your side gig you need to make sure you have the right car for the job… and we've got the new Toyotas to handle it. Here's a list of new cars you can shop at Toyota of Clermont today!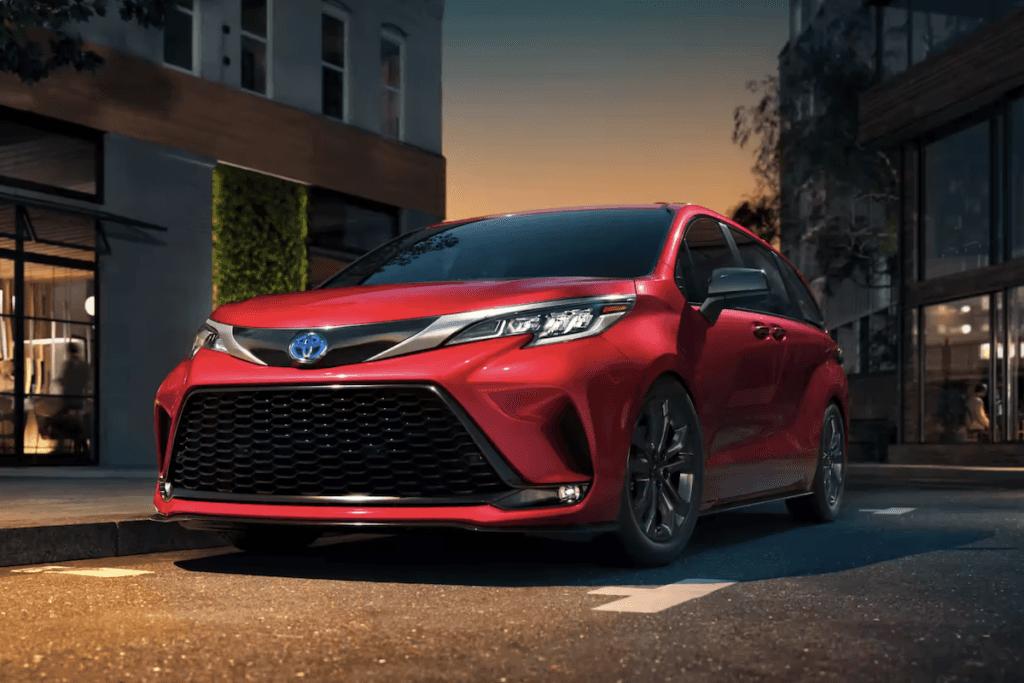 Check out these four new Toyotas if you're becoming an Uber driver
2023 Toyota Prius: Have you seen the hot new redesign that the 2023 Toyota Prius is sporting? It's edgier and more aerodynamic than ever, but putting that aside, it's also a great car for Uber drivers. It's incredibly fuel-efficient, managing 57 mpg combined, which means less money out of your wallet for gas and more money into your bank account. It also has on-demand electronic All-Wheel Drive for exceptional handling, especially in bad weather, and it can seat up to five with a roomy cargo area due to the hatchback design. Additionally, it features Advanced Parking to make finding and claiming your parking spot easier than ever.
2023 Toyota RAV4: If you want something that's got enough versatility to make your Uber driver gig happen but also support the rest of your time on the road, check out the 2023 Toyota RAV4 at Toyota of Clermont. There are multiple models to choose from, including TRD and models with All-Wheel Drive, and it's got 34 cubic feet of cargo space even with all five seats up and occupied by passengers. It's jam-packed with convenience features like heated seating for everyone, navigation, the Smart Key System with push-button start, and five USB ports for charging.
2023 Toyota Sienna: The Clermont Toyota Sienna is the way to maximize the number of passengers you can carry if you're an Uber Driver. It seats up to eight people and still offers 33.5 cubic feet of cargo space in the rear so you've got plenty of room for luggage. It's also a hybrid, which means 36 mpg combined and more gas savings, and it has a ton of convenience features. Your passengers will love the dual power sliding doors and power liftgate, four-zone automatic climate control, reclining captain's chairs that slide and stow away, and you'll love Driver Easy Speak and Bluetooth streaming, as well as an integrated backup camera and Qi wireless charging for all of your devices.
2023 Toyota Camry Hybrid: Did you know that the Clermont Toyota Camry is one of the most popular options for cab drivers? It only makes sense, then, that it would be perfect for Uber drivers, too. This classically stylish and ultra-reliable sedan can seat up to five with 15.1 cubic feet of cargo space in the trunk. If you opt for the hybrid model, you'll get an incredible 51/53 mpg to save money on fuel, and you'll also love the available all-wheel drive feature for better handling even in bad weather. This 2023 Toyota even offers convenience features like wireless Apple CarPlay and Android Auto, navigation, and Qi wireless charging for all of your devices.
Kick off your Uber driving gig at Toyota of Clermont
Ready to check out one or more of these 2023 Toyotas? Come to Toyota of Clermont today. We can help you get your Uber driver gig started right. We're west of the Florida Turnpike at 16851 State Road 50. You can stop by or call ahead of time to schedule your test drive at (352) 404-7000.