Find adventure in the new Toyota FT-AC Concept
Looking for the perfect ride for an active and adventurous lifestyle? Check out the new Toyota FT-AC concept – this durable and sporty SUV was mocked up to offer a solution for drivers who are up for anything. It's a concept (for now), but rumor has it that the new 2019 Toyota RAV4, which is to be revealed next week at the New York Auto Show, pulls some of its influence from this innovative ride. Toyota of Clermont has the scoop on what the Toyota FT-AC has to offer.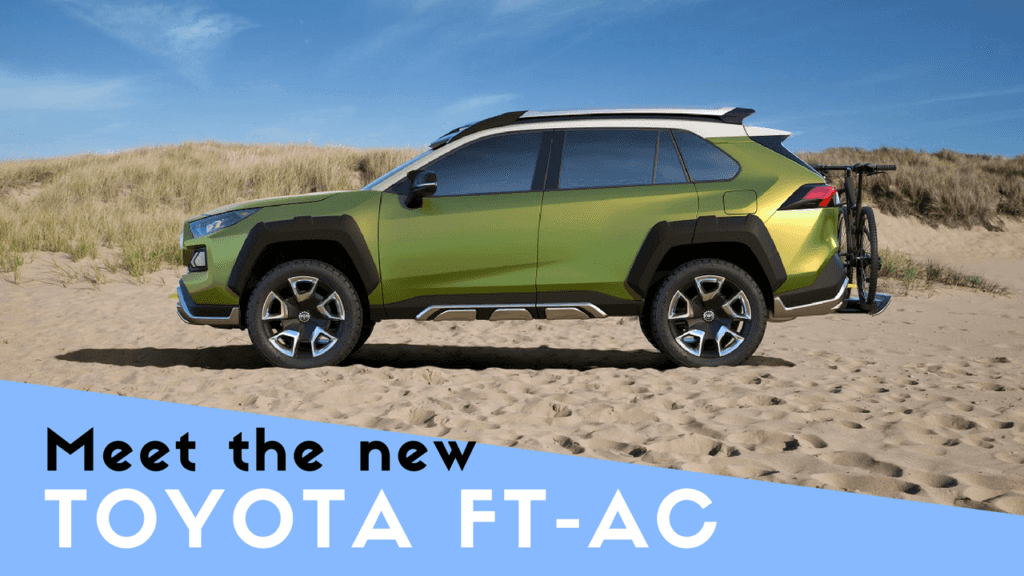 Meet the all-new Toyota FT-AC
Whether you're taking on city streets, tough terrain or anything in between, this Clermont Toyota concept has got everything you need to do it in style. Let's talk about design first – here are some of the highlights:
It has a longer wheelbase and a wider track to ensure a muscular and aggressive stance.
The front grill is large, black, and accented with LED headlights and fog lights.
The body features extra-wide fender flares, and you're ready for adventure with 20″ wheels on all-terrain tires.
It comes in an eye-catching Prospect Green paint scheme with Fortress Gray accents to offset the bright hue.
Now let's talk about features – this new Toyota concept really thinks outside of the box. Here are a few of the things we love most about it:
The aforementioned fog lights are removable. You can actually unhook them from the car and use them to light the way if you're heading into the dark on foot or on bike.
There's a WiFi hotspot in the car so you can upload your GoPro footage before you even make it back to civilization.
There are infrared cameras on the side mirrors to document your off-road adventures, and just like the fog lights, these are removable so you can carry them or mount them on your bike.
There's an integrated bike rack in the back of the FT-AC, but if you're heading off on an adventure on foot, the rack retracts to stay out of sight.
This Clermont Toyota concept also has geo-locator capabilities so getting off the beaten path is no big deal.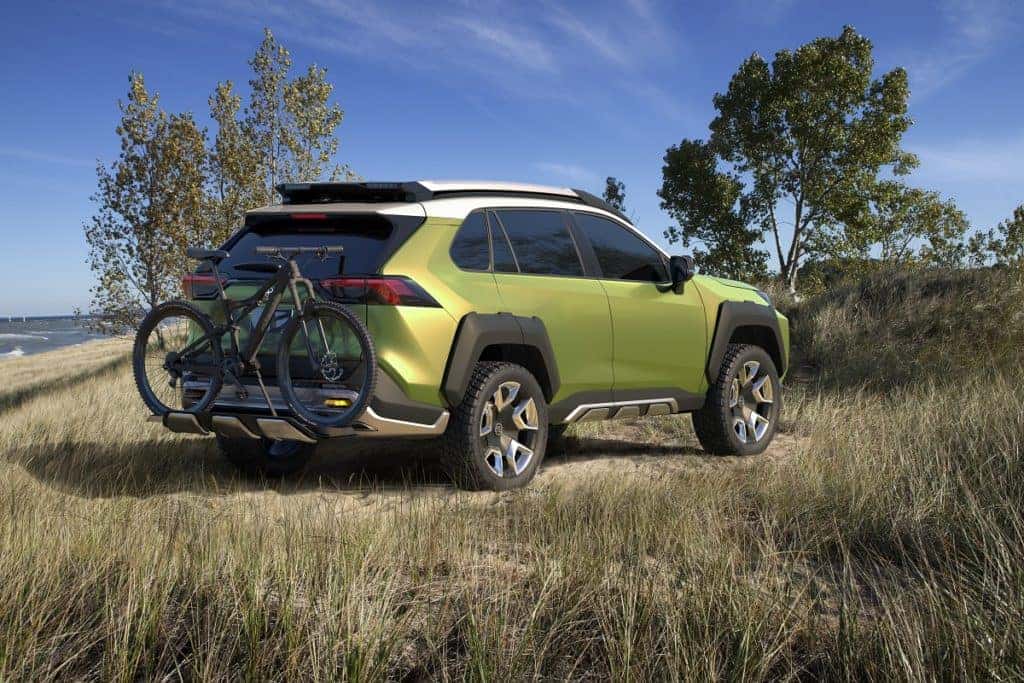 This Toyota concept offers ultimate adventure
What about performance? We don't know a ton about the specs of this new Toyota concept, but here are some of the performance features it's showcasing:
There are twin hooks mounted on the front of the vehicle to tow (or be pulled out) if necessary.
Skid plates protect the underside of the car so you can tackle any terrain without fear of damage.
There's a safari-style roof rack system for your gear, and it has LED marker lights mounted on the front and rear of it to provide light around your vehicle when necessary.
It's gasoline-powered and has all-wheel drive capabilities, as well as variable terrain response settings and four-wheel lock functionality.
Pretty impressive, right? We definitely wouldn't mind if the Toyota FT-AC made its way to Toyota of Clermont sometime soon. In the meantime, though, why not check out some of our other off-road options? Both the 2018 Toyota Tacoma and 2018 Toyota 4Runner are waiting for you at our Clermont Toyota dealership, and we're open seven days a week. Call today to schedule your test drive at (352) 404-7000!