More New Toyota News to Round Out the Week
We know we briefed you on the latest new Toyota news earlier this week, but we didn't quite tell you everything. Not our fault though, Toyota likes to give us a few surprises every now and then to keep things interesting. Well, it's the end of the week and we at Toyota of Clermont have just the right send-off. Check out some more Toyota news stories and have a great weekend!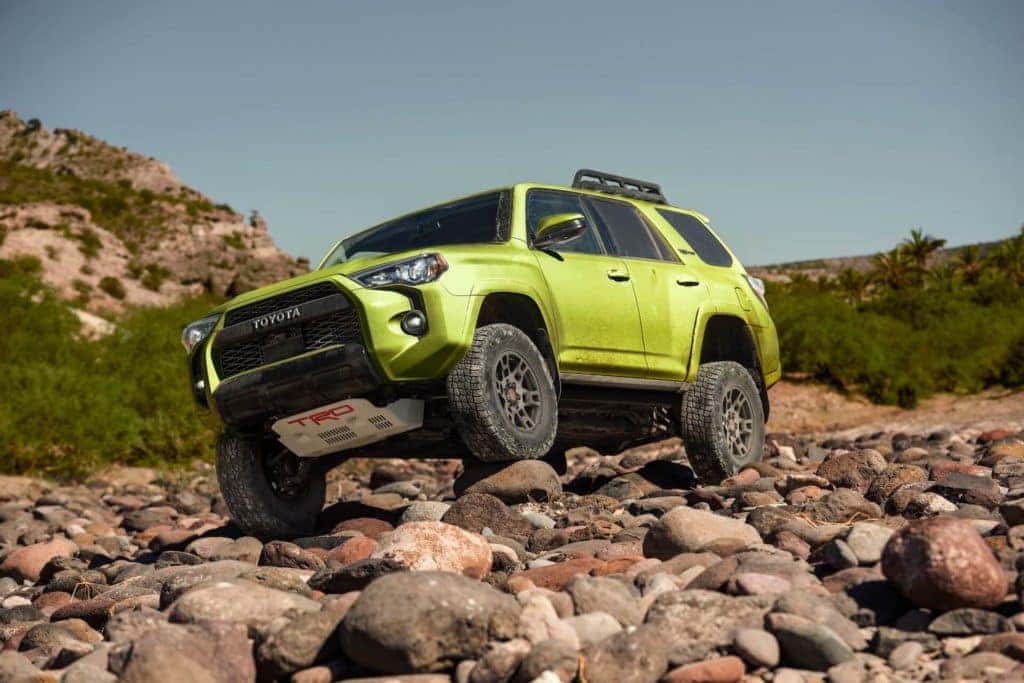 New Toyota Stories Before the Weekend Arrives
2022 4Runner TRD Sport Coming Soon
Everyone's favorite beefy off-roader, the new Toyota 4Runner is returning to Toyota of Clermont for the 2022 model year. For the impending model year, Toyota is taking this new ride up a notch by introducing a new trim grade, the TRD Sport. Here's what you can expect to see on this unique grade:
All trim grades and models will feature standard LED high and low beam lighting.
The SR5 Premium, TRD Pro, and Limited trim grades will include Blind Spot Monitor and Rear Cross-Traffic Alert safety features.
To better suit on-road driving, the Clermont new Toyota 4Runner TRD Sport will include an updated suspension system feature called Cross-Linked Relative Absorber System (X-REAS). This unique feature automatically adjusts the damping force of the shock absorbers during cornering and driving on uneven surfaces.
TRD Sport models will be available as either 2WD or part-time 4WD with a 2-speed transfer case. 9.0-inches of ground clearance will be standard on the 2WD models while 9.6-inches will be included on 4WD models.
Instead of the 17-inch wheels on the SR5 trim, of which the TRD Sport is based, this new trim grade will include 20-inch dark gray accented wheels.
Toyota Safety Sense P is standard on this Clermont new Toyota trim grade.
Cosmetically, this trim grade is set apart with the inclusion of a TRD-style hood scoop and front spoiler. Black roof rails will be included along with several TRD embossed accent pieces throughout the interior of the vehicle.
Lime Rush will be a new paint color option.
That about wraps up this upcoming new Toyota 4Runner. Will you be checking it out when it arrives in Clermont?
Big Changes Coming for the Big Bad Sequoia
When it comes to the Clermont new Toyota Sequoia, many would say it exists in an awkward place on Toyota's lineup. It lies somewhere between the 4Runner and Land Cruiser and resembles a truck without the bed. While that's not necessarily a bad thing, it does mean that improvements need to be made to make it stand out from the crowd.
With the Land Cruiser retiring from North American roads (RIP), it's time for the Sequoia to enjoy its time in the spotlight. Here are some rumors of what could be coming for Toyota's larger than life SUV in the coming model year or two:
The new Toyota Sequoia will likely share a drivetrain and platform with the upcoming Tundra. This means a likely twin-turbo V6 engine and a possible hybrid version.
Aesthetically, expect it to look lightyears different compared to its past iterations.
The interior will likely be upgraded as well to bring a more modern feel and enhanced comfort.
Excited to check out every new Toyota coming to Toyota of Clermont? Visit the dealership at 16851 State Road 50 today!