Get top dollar when you trade in your car at Toyota of Clermont
Get top dollar when you trade in your car at Toyota of Clermont
Are you considering trading in your car? If so, you've come to the right spot. At our Toyota dealership in Clermont, we are always looking for more used cars to add to our inventory. We'll make sure you get the best deal possible for your current set of wheels and that the process is a breeze. However, if you're unfamiliar with the trade-in process we're here to help. Keep on reading to find out exactly how to trade in your car and how to prepare for it.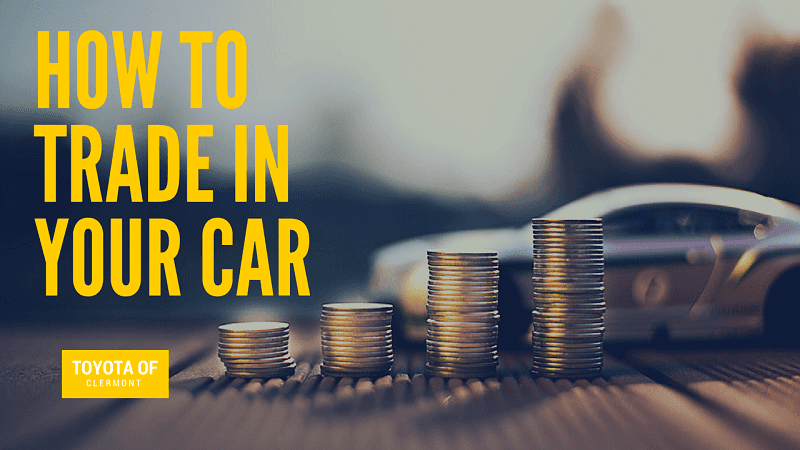 How to prepare your car for trade in
Before you come to trade in your car you'll want to make sure you're prepared. Here are the steps you need to check off your to-do list before you pull into our Clermont Toyota lot:
Research your car's trade-in value. Knowing your car's value ahead of time will help you determine if you're happy with the deal our team puts on the table.
Get your car detailed. Doing a deep cleaning of the exterior and interior will make your car instantly worth more. Be sure to wax it as well. A coat of wax can make your paint job look brand new!
Fix any scratches, dents, or dings. You can correct cosmetic issues like these with very little effort and at a low cost.
Shampoo your interior carpets and upholstery to make your car smell fresh and stain-free.
Make sure you have all of your paperwork together and organized. You will be asked to provide any maintenance records as well as the car's title. Also, remember to bring any spare keys you have to hand in.
Get all necessary repairs taken care of – brake pad replacements, old windshield wipers, or a burnt out headlight. These are small fixes that will raise the offer of your trade-in.
Trade in your car at Toyota of Clermont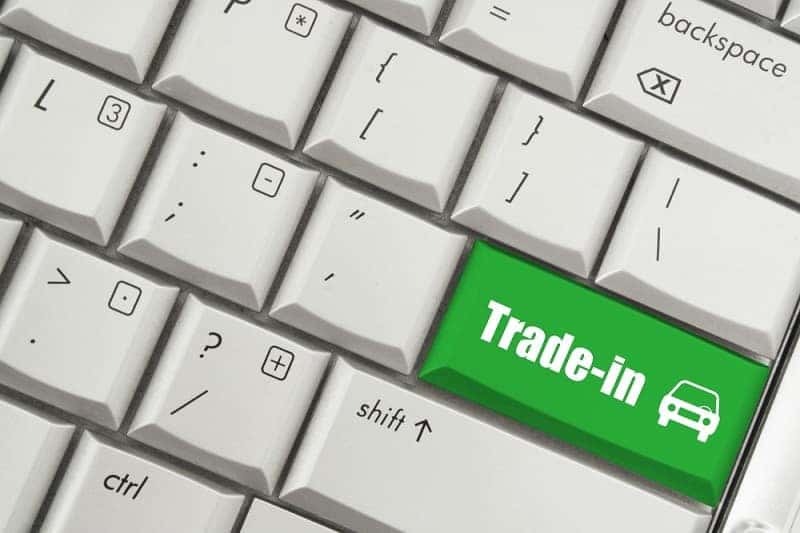 Once you have prepped your car, it's time to head to Toyota of Clermont. Here is what to expect when you come to trade in your car:
When you pull into our lot find a salesperson and let them know you're here for a trade-in. Be prepared to provide them your information and vehicle history report so they can put your car in the system.
Next, our Clermont used car director will collect your keys. Our service staff will conduct a thorough visual inspection of your car. From there, they'll inspect under the hood and turn on your vehicle to ensure everything is running as it should. They may also take your car for a test drive if they feel it's necessary.
Then, our team will determine the trade in value of your vehicle based on the information they pull and the current condition of the car.
Finally, we'll make you an offer. If you are pleased with the offer and decide you don't want to trade up with us, we can provide a full cash payout right then and there.
Is your car ready to trade in? Come see us at Toyota of Clermont. We're located at 16851 State Road 50 just off the Florida Turnpike.