Everything We Know About the New Toyota Tundra
Toyota has been releasing headline creating news constantly as of late. We've received monumentous news regarding the electrification initiative, Beyond Zero, a new special edition trim level for the 2022 Sienna, 2 new 3-row 8-passenger SUVs have been announced, and so much more. It's truly a great time to be a fan of Toyota and the news coverage shows.
One major talking point amongst all the announcements lately has been the current status and whereabouts of the new Toyota Tundra. Fans of the full-sized pickup have been speculating for quite some time as to when a new model will be released, what it will look like, how it will be engineered, and so on. To keep things convenient, we at Toyota of Clermont have condensed all the latest info and rumors into one place so you don't have to browse through too many articles and press releases.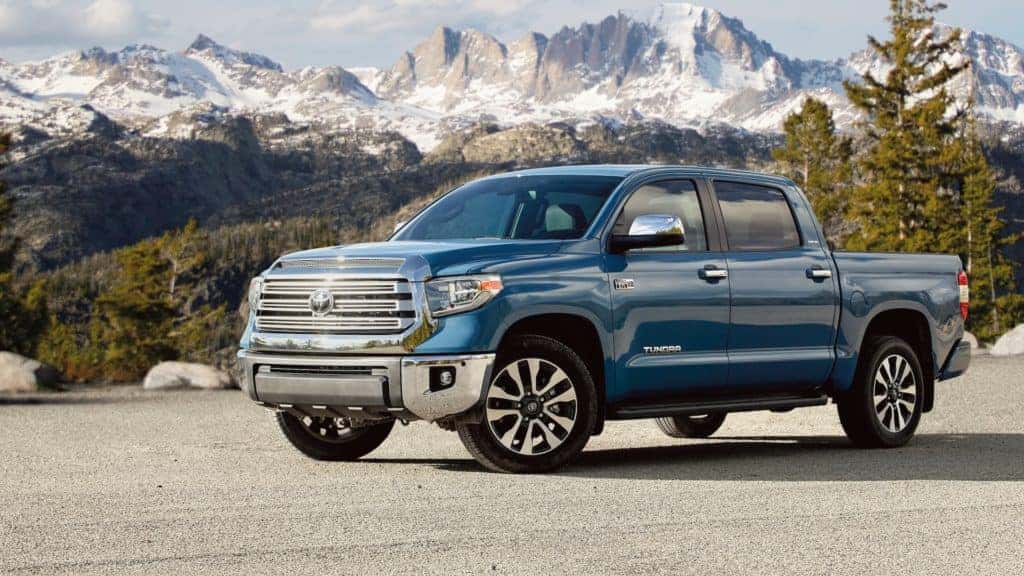 The New Toyota Tundra. On a Need to Know Basis
The arrival of the new Toyota Tundra has been surrounded by rumors and speculation regarding just about every aspect of it. It hasn't been officially announced and spy shots we've seen have only given us so much to go on. But, we do know a few things and have a few credible rumors to go off of so far.
Say Goodbye to That V8 Engine
One sticking rumor we've run into quite a bit is that the Clermont new Toyota Tundra is likely going to ditch the 5.7L V8 engine that's been a mainstay under the hood. The Tundra has used its V8 engine for years with little to no adjustments made. While it affords power and a super capable amount of towing (it towed a space shuttle), it does mean that fuel efficiency has taken a huge back seat. Many full-sized pickups out there have been engineered to be capable fuel sippers and Toyota is likely to follow suit soon.
Hybrid or EV?
Another ongoing rumor is that the new Toyota Tundra could arrive in Clermont with a hybrid or pure electric drivetrain. Electrification has grown exponentially popular in the automotive world and many manufacturers are adding these features to their full sized lineup in the future. Not only that, Toyota included some bombshell news in their press release for the bZ4X. Stating that electrification was coming for the truck lineup. In what capacity, we don't know. We also don't know how soon we expect that to happen. But, the introduction of the 3rd generation sounds like a pretty good time.
Expect it to be More Capable
Despite the new Toyota Tundra possibly doing away with the consistent V8 engine, expect it to still be super capable if not more so. A great piece of evidence is in the wheels. The current generation Tundra uses 5-lug attached wheels and spy photos of the new model show a 6-lug attachment system. Adding additional lugs most often means that the wheel needs additional strength, ergo more power behind the engine and on the tongue of the tow hitch.
Are you ready to welcome a new Toyota Tundra to Toyota of Clermont? In the meantime, you can still shop the current generation and more at 16851 State Road 50!