Don't attempt DIY car maintenance without these 6 tools
Are you thinking about taking up a DIY car maintenance routine to keep your car in excellent running shape? Good on you – not many people are confident enough to tackle what's going on under the hood. If you're about to give it a shot, make sure you're well-versed in how the parts you're maintaining work, and be sure to give us a call at Toyota of Clermont with any questions or concerns you may have. Also, make sure you have the right tools. You don't want to attempt DIY car maintenance without the six tools listed below.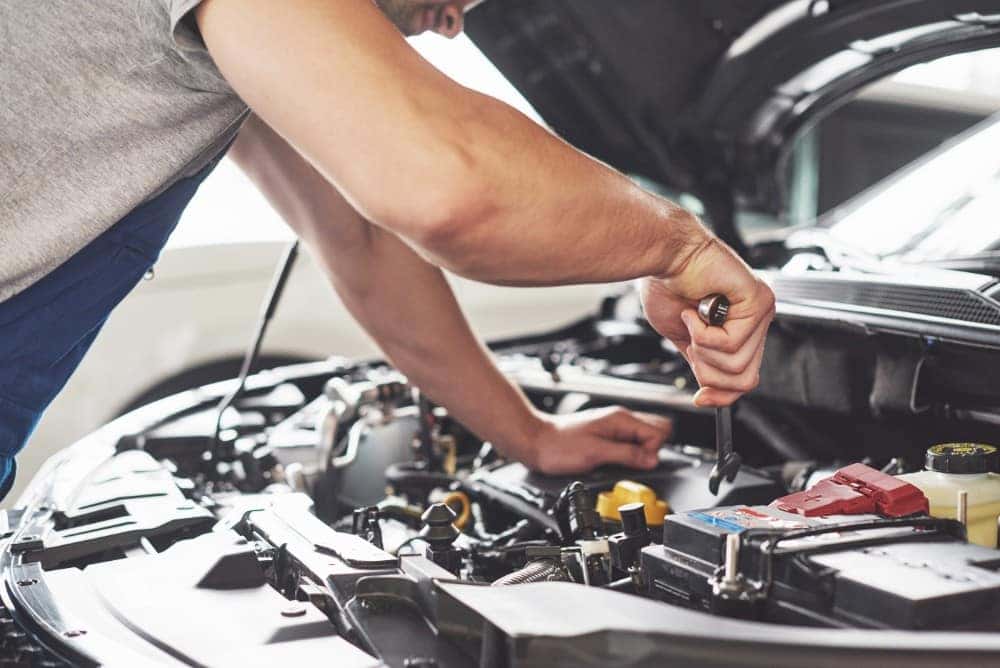 What tools should you own for DIY car maintenance?
Tool 1: Extension bars for socket wrenches
You may have to get deep down into the engine to fix or maintain something and sometimes, a regular socket wrench just won't cut it. Invest in extension bars for your wrench set so you have extra length to work with in those tough-to-reach situations.
Tool 2: Stubby screwdrivers
Similarly, sometimes you're working in tight spots where regular-sized tools won't fit. A stubby screwdriver can be your new best friend in these situations – it's short enough to fit but still gives you the control you need.
Tool 3: A headlamp and a work light
You need the best lighting possible when you're working on your vehicle, especially if you're doing car maintenance. Invest in a good work light to illuminate your workspace, but our Clermont Toyota service techs also recommend buying a headlamp. This will help you see better down in the engine bay but you won't have to hold a flashlight – you can stay hands-free.
Tool 4: A multi-meter
A multi-meter can be used for a lot of things – basically, it measures currents, power levels, and resistance of various parts. However, you can also use this car maintenance tool to test your car battery's voltage to see if you need to replace it soon (which can save you time AND money in the long-run).
Tool 5: A high-quality non-hydraulic jack
If you're working under your car at all or performing car maintenance on your tires, you need a high-quality jack to hoist your car into the air. Our Clermont auto service techs also recommend steering clear of a hydraulic jack – they're more likely to fail and pose a big safety issue.
Tool 6: An air compressor
An air compressor can really come in handy when you want to fill your tires or blow out the vents of your A/C when you're detailing your ride. However, you can also use an air compressor to run your power tools, and it'll give you a consistent and efficient performance to make your car maintenance easy breezy.
Let Toyota of Clermont point you in the right direction
And the best news? Toyota of Clermont can help you find all of these parts and more. Just ask our parts team! If we can't order it for you, we can at least point you in the direction. We can also answer any and all of your car maintenance questions. Give us a call at (352) 404-7001 today. We're open seven days a week for your convenience.