Best Hole-in-the-Wall Restaurants Near Orlando
There's nothing better than trying local restaurants. If gives you a chance to explore a whole new world of flavor and an opportunity to see what members of your local community are cooking up. It's truly a tasty and adventurous experience and the perfect way to get outside and enjoy the weather in Clermont this weekend. However, with all the choices in eateries near Orlando, it can be difficult to know which ones to visit to maximize your weekend time. Luckily, Toyota of Clermont has a list of a few hole-in-the-wall restaurants that you should try this weekend!
As a disclosure, this list isn't meant to be all-inclusive and we strongly encourage our readers to venture out and try other hole-in-the-wall restaurants as well.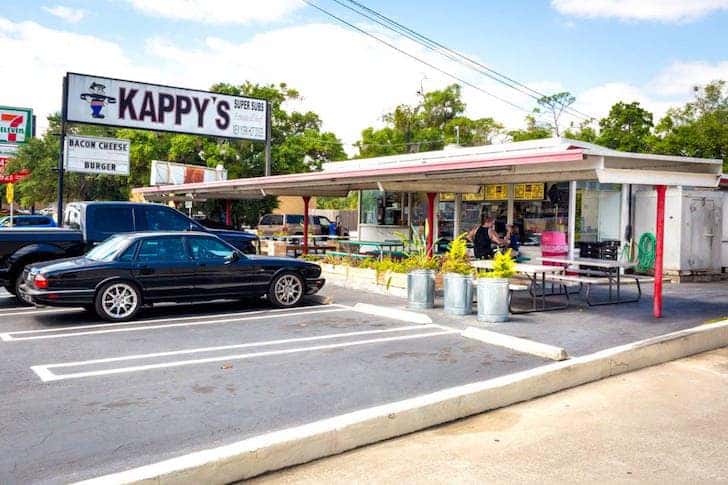 Hole-in-the-Wall Restaurants You Should Try
Hot Dog Heaven
5355 E. Colonial Dr.
Who doesn't love a good hot dog? Hot Dog Heaven is a great local hole-in-the-wall restaurant located near Clermont. Grab a classic Chicago-style hot dog or a simple one with ketchup. Either way, you'll fall in love with this classic dish from a winning local restaurant.
903 Mills Market
903 S. Mills Ave.
This restaurant truly encapsulates what a hole-in-the-wall restaurant should look and feel like. Located on Mills Ave near Orlando, 903 Mills Market serves up dishes food with flavor and character. Try their Nickgriddle for breakfast or the 903 BLT for lunch or dinner.
Kappy's Subs
501 N. Orlando Ave.
Looking to take a trip back in time? Kappy's Subs is a wonderful and classic sub shop in Maitland that serves up delicious sandwiches with a vintage aesthetic.
Pom's Pom's Teahouse & Sandwiches
67 N Bumby Ave
There aren't many places where you can check out excellent local art and grab a fantastic sandwich, soup, or salad. They have an excellent selection of sandwiches that are truly unique and flavorful. Try the Billy Chang that comes with smoked brisket, bleu cheese, red onions, and strawberry jelly or the Spicy Elvis that includes peanut butter, marshmallow fluff, bananas, and cayenne pepper. They also have a great selection of in-house blended and steeped teas.
Tortas El Rey
6151 S Orange Blossom Trl
Clermont has no shortage of great taco places, but this one's a real gem. Tortas El Rey serves a variety of traditional tacos enveloped in an awesome double corn tortilla. Their carnitas tortas and carne asada are both great options if you're looking for a truly satisfying and delicious taco.
King Bao
Another hidden Mills Ave gem, King Bao is a unique hole-in-the-wall restaurant that serves baos (steamed buns) with various fillings and toppings. Plus, they have some very tasty tots to try as well! We recommend trying their Hogzilla Bao which includes braised pork belly, pickled carrots and daikon, ground roasted peanuts, and cilantro. The Tarzan is also a great option if you're looking for something on the sweeter.
Now that the weekend is here, it's time to go out and try the local flavors of your community near Orlando. Have fun and try all that you can!