Awesome Events to Check out for 4th of July!
Fireworks, cookouts, and a long weekend is almost here! 4th of July is next week and we're excited to see all the fireworks and celebrate. In fact, Toyota of Clermont is celebrating with our 4th of July Sales Event where you can get the best prices of the summer! If you're planning on celebrating Independence Day with a bang, check out these events going on near Orlando!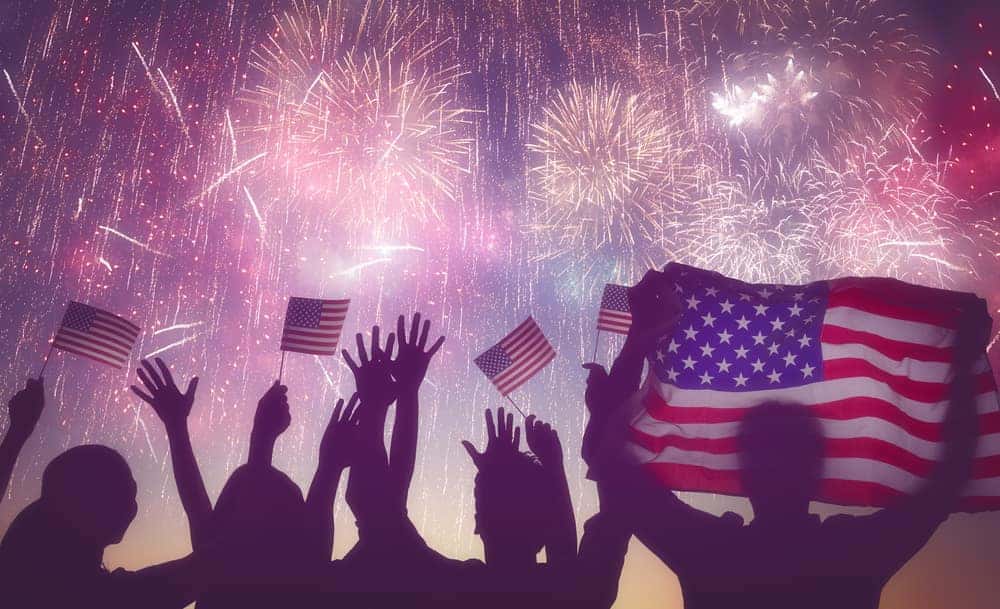 Fireworks at the Fountain
July 4th, Lake Eola Park from 4 pm – 10 pm
Right in downtown Orlando, Fireworks at the Fountain provides the scenic backdrop of Lake Eola with colorful sky fire. Food trucks, games for kids, live music, and cold drinks from the Relax Bar and Grille and World of Beer. The fireworks show starts at 9:10 pm so make sure to get there early to set up your viewing spot.
Independence Day at Magic Kingdom
July 4th, Magic Kingdom in Disney World
Disney is the go to for fireworks near Orlando and you can bet that 4th of July is going to be big. The park will be having a special fireworks display on both the 3rd and 4th at 9:15 pm along with Independence Day themed dance parties. You can also catch the muppets reenacting important American history moments in Liberty Square all day.
Red, White, and Boom
July 4th, Waterfront Park, Clermont 6:00 pm – 10:00 pm
Back for its fourth year, Clermont's Red, White, and Boom is a perfect local event for families looking to catch some amazing fireworks. This year you can catch live music, pie-eating and costume contests, food, drinks, and more! The 4th of July fireworks are set to go off on 9:15 pm.
Smoke on the Water and Fire in the Sky
July 2nd, 3rd, and 4th, Port Canaveral/Cocoa/Cocoa Beach
Three different cities and three nights of nonstop 4th of July fun! For July 2nd you can catch a street party with live entertainment and kids' activities along with a fireworks show around 9:30 pm. On the 3rd, Cocoa Beach will host a fireworks show at 8:45 pm on the beach. For the 4th you can expect another street party, family activities, and fireworks in Cocoa's Riverfront Park.
Baldwin Park Independence Day Bash
July 3rd, 3710 Maguire Blvd., Orlando, FL 6:00 pm – 11:00 pm
Baldwin Park, near Orlando, will be hosting a free Independence Day Bash complete with kids' activities, food trucks, a beer garden, and more! There will be live music, a battle of the bands, and a choreographed fireworks show at 9:15 pm.
There are plenty of wonderful and fun events going on during this long holiday weekend so make sure to get out there and check them out. From our Toyota family to yours, have a happy and safe 4th of July weekend!