A Look into Toyota's Woven City: Toyota News Today
We've raved time and time again about how Toyota pushes the limits for an automotive company. Whether it's diving into the world of robotics or developing an alternative vehicle fuel type, Toyota keeps busy with more than just automobiles. Back in January Toyota news revealed that our favorite automotive brand was looking to break ground on a new "prototype city of the future." This new city, deemed the Woven City, will be designed as a living laboratory in which future technology is tried and tested.
Recently Toyota has closed a manufacturing plant in Japan to make way for the incoming city set to be constructed at the base of Mt. Fuji. If you're already planning your trip to this futuristic city, Toyota of Clermont is here with some facts to check out.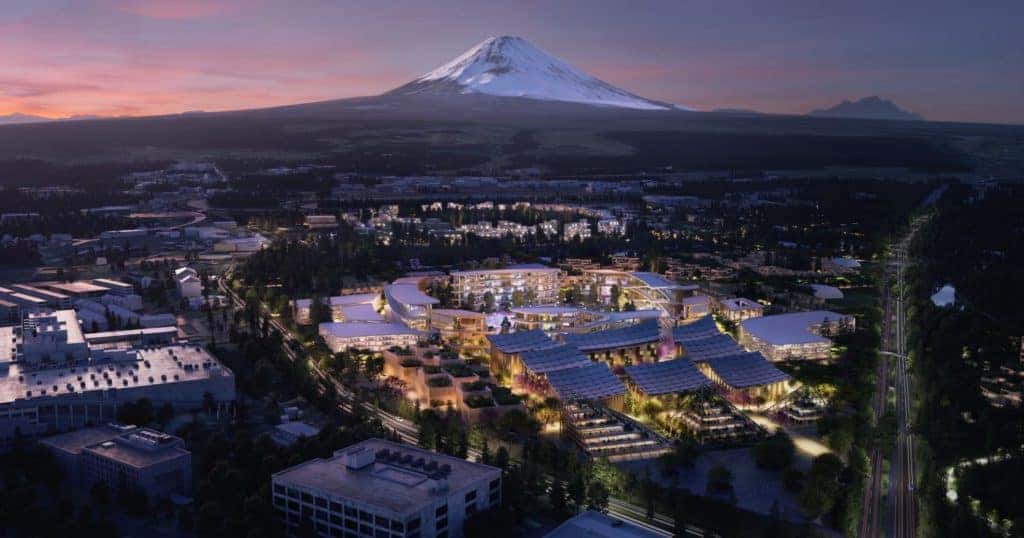 Take a Trip into the Future
According to Toyota news from January, Toyota plans to construct the Woven City for the purpose to house individuals who will contribute to technological development. These futuristic projects will encompass things like robotics, smart homes, AI, mobility, and more. This environment aims to be one of collaboration between the bright minds of the residents who will work together to test and produce technology that will shape the future. Let's take a dive into the reported Toyota news and how this can shape the future Clermont car you'll drive!
City Design
The Woven City will be designed uniquely to project progress and evolve according to the residents that reside there. Here are few interesting takeaways from the reported Toyota news:
Toyota plans to design Woven City with a roadway system designed for specific Clermont vehicles and their travel speeds. One street will be reserved for faster traveling vehicles, one for lower speeds, and the other for pedestrians and smaller personal commuter vehicles.
Sustainability takes a forefront in the design of this city. According to the Clermont Toyota news, buildings will be constructed using mostly wood and constructed using robotic production. This will reduce the overall carbon footprint both during and post construction.
Rooftops will use solar power generating panels, hydrogen fuel cells will provide overall power, and native vegetation and hydroponics will be woven into the very fabric of the city.
There will also be a central plaza, several parks and social locations, more.
According to Toyota news, Toyota also plans to incorporate several of its human support robotics technologies throughout the city. In-home robotic assistants will help residents with everyday tasks. Toyota e-Palettes will be employed to move people autonomously throughout the city and with zero emissions. In fact, only Clermont vehicles that emit no emissions will be permitted to use the roadways in the Woven City.
Ideally, Toyota plans to allow Toyota Motor Corp employees, retired couples, retailers, visiting scientists, and industry partners to take up residence in the city. Toyota news states that the Woven City will house 2000 residents to start and then gradually welcome more as the experiment continues.
Experience Toyota Technology with Toyota of Clermont!
If the Toyota news holds true, the Woven City promises to be highly advanced and shape future Toyota technology like nothing that has come before. While it might be some time before you can purchase a ticket to Japan and experience Woven City for yourself, you can still experience Toyota's technology here at Toyota of Clermont! Shop our inventory of advanced vehicles online and in store with us at 16851 State Road 50 today!