A Guide to Toyota's Subsidiaries and Partnerships
As a company, Toyota is big. Beginning from a company that manufactured automatic looms for sewing textiles (seriously), Toyota has come a long way. Today, this company manufacturers some of the most reliable and beloved vehicles on the road today and has a reach that expands the globe. Being such a large scale company, it's easy to lose track of what Toyota operates and has a stake in. Luckily, as some of Toyota's biggest fans, Toyota of Clermont is here with a quick guide on current Toyota subsidiaries and partnerships so you can feel like an insider to one of the world's largest auto manufacturers!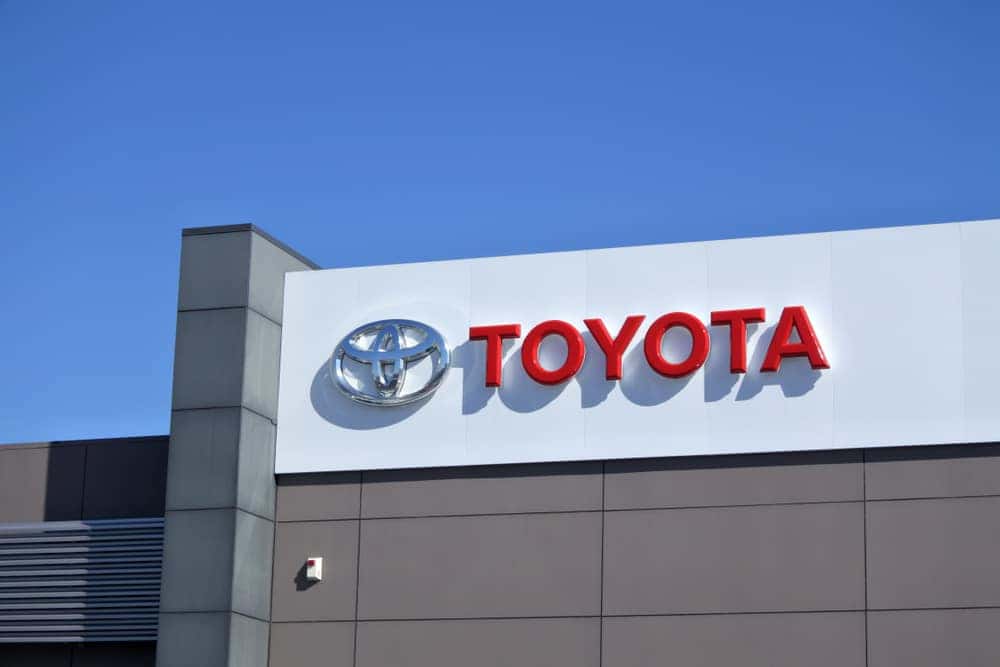 Toyota's Subsidiaries
Hino Motors
You've likely not heard of this company, but you may have seen their truck, heard their engines, or maybe even ridden on their buses. Hino Motors specializes in manufacturing working vehicles like trucks and diesel engines to help truck drivers and other businesses move items. These medium duty trucks are engineered to last and do whatever you need, whether that be towing, recovery, delivery, and so on. Hino also manufactures passenger buses in several countries in addition to their trucks. This Toyota subsidiary also hybrid technology in several of their truck models.
Ranz
Developed in 2013, Ranz is a Toyota subsidiary that specializes in the development of electric vehicles. This subsidiary was showcased at Shanghai Auto Show in 2013 and has since been pivotal in introducing an EV offshoot of the Toyota Corolla to the Chinese market. This company's portfolio is small, but we have a feeling it will expand soon with the growing popularity of Clermont Toyota electric vehicles.
Lexus
When it comes to luxury, no one does it better than Lexus. As a Toyota subsidiary, Lexus represents the more luxurious models produced by Toyota. Beginning with the Flagship 1 (F1) in the 1980s. Since then, Lexus has been the name behind some of the most stylish and well engineered vehicles on the road.
Daihatsu
As an independent auto manufacturer, Daihatsu has been around since 1951. It was fully absorbed as a Toyota subsidiary in 2016. Daihatsu manufactured a variety of compact vehicles and bikes for European and Asian countries. By 1969, the company had produced two million vehicles.
Toyota's Partnerships
Subaru
The Toyota 86 and Subaru BRZ look very similar. That's because Toyota and Subaru are partnering companies that collaborate on vehicle builds every now and then. In fact, Toyota just recently purchased a larger stake in Subaru, totaling to 16.6%. Its rumored that a new generation Toyota 86/Subaru BRZ is on the way and future projects may come about from this partnership.
Isuzu
While you don't see many Isuzu dedicated vehicles on the road anymore, you've likely seen some vehicles with their Clermont Toyota diesel engine in them. In fact, Isuzu supplies diesel engines for brands like GM.
Mazda
Toyota also owns a partial stake in Mazda. This Japanese based auto manufacturer responsible for manufacturing the Wankel rotary engine along with other iconic vehicles throughout its company history. Their current agreement with Toyota involves the exchange of fuel-efficient SkyActiv Clermont Toyota engines for hydrogen fuel cell technology.
Toyota's reach is far and wide and hopefully this guide makes it easier to keep it all straight. If you have any more questions about Toyota subsidiaries and the brand, give Toyota of Clermont a call at (352) 404 7000.